Tillful mobile app features
The mobile app developed by Tillful is the first product available on the market to provide a real-time company credit rating platform that uses alternative data. Small company owners and entrepreneurs can access exclusive funding opportunities and free financial management services through the Tillful iOS app. Tillful for IoS puts a line of credit for your company right at your fingers. You will be able to obtain individualized funding offers, along with your business credit score and insights.
How to download the app
Tillful provides a straightforward and hassle-free approach to enhancing small business owners' credit. Follow these simple steps to get the mobile app downloaded to your iOS device:
Go to Tillful's official website to learn more about the app.

The 'Resources' link on the webpage provides access to further information.

Then select 'Get the app.'

Once you've arrived at the tab page, select "download on the App Store."'

It will begin downloading once you click the 'Install' option.

Open the Tillful app and use its features.
Tillful on App Store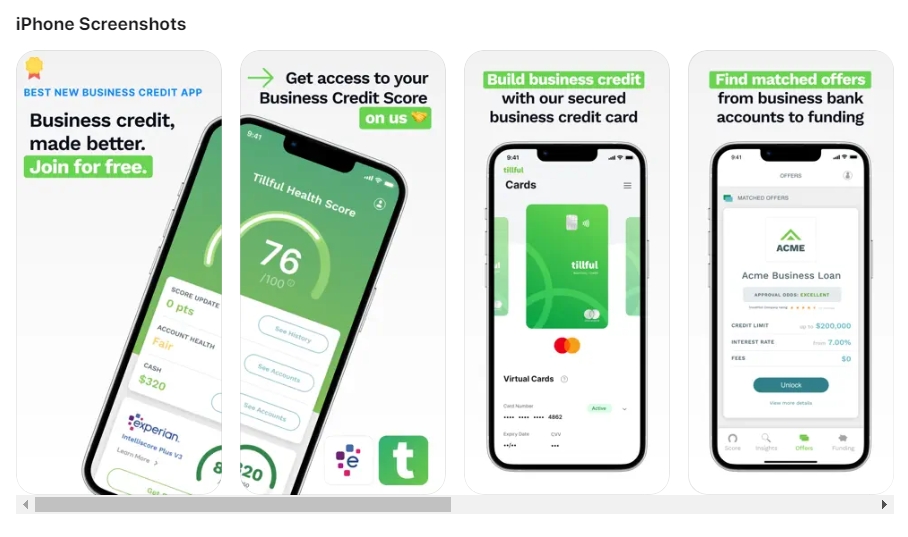 How to delete the app
You can remove the Tillful iOS app from your mobile device by navigating to the settings menu on that device. Locate the app and then click the 'uninstall' button.