Stilt on Google Play

For Android users
Search for Stilt personal loans in Google Play Store;

Click Install to start the downloading;

Click on the app's icon and sign in.
Stilt on App Store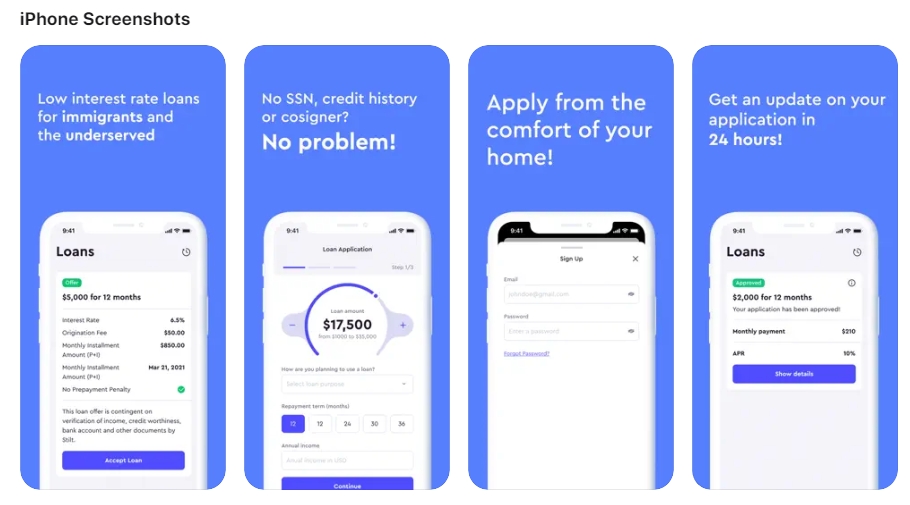 For iOS users
Search for Stilt personal loans in Apple Store;

Click Download and wait for the app to install;

Open the app and sign in.
Features
Stilt offers US immigrants a secure, fast, and easy international money transfer solution. Transferring money only requires a few clicks or taps. You can practically use the app the same way you use the website. The Stilt mobile app provides tools for a process starting from loan application up to a record of released funds. It will provide you with the details of your transaction and remind you of the due payments. You can also receive the loan approval through the mobile app.