Mobile Application
Mobile app features
Customers of Net Pay Advance can:
Put in a request for a loan.

Make payments. A straightforward 3-touch procedure, during which your cards are automatically kept for your convenience.

Change your payment date. It is not necessary to call. You may adjust the due date of your payments directly from your mobile device. Loan extensions are one of the most popular tools of the mobile app of Net Pay Advance.

View papers. You will always have access to your documents, no matter where you are.
Net Pay Advance on Google Play

To install the application on your Android device, do the following:
1. Go to the official application at the Google Play;
2. Click on the "Install" button;
3. When the application is successfully downloaded, open it;
4. If you already have an account, enter your Email and Password. You can also sign in with your Facebook account.
Net Pay Advance on App Store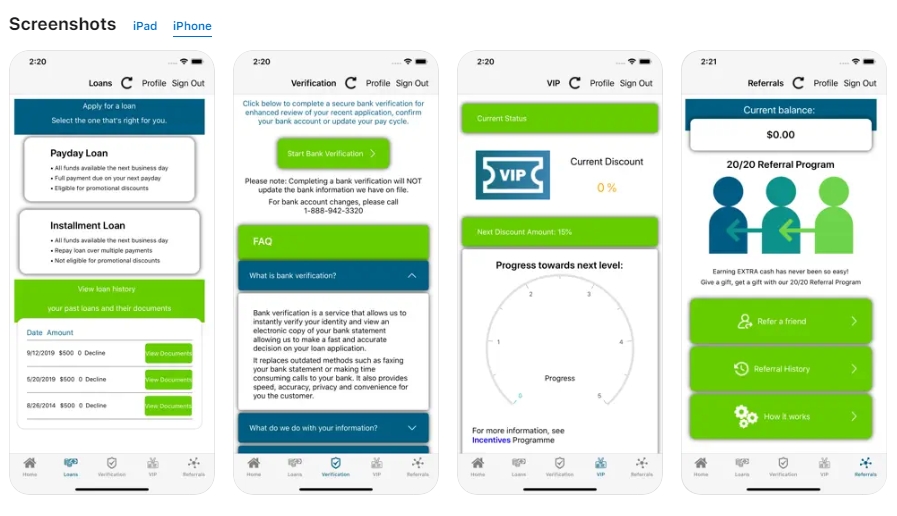 To download the iOS app, follow these steps:
1. Go to the App Store and download the app to your device;
2. Wait until the app completes downloading;
3. log in to the application using your password or register a new account.
If you have forgotten your password, click Forgot Password and enter your email address, where an email will be sent to follow the link and set a new password. If you don't have an account, select "Not a customer? Apply now!"