About Lender
NetCredit is a licensed financial company based in Chicago and established in 2012. NetCredit's parent company is Enova International. Republic Bank & Trust Company operates as the company's partner for loan underwriting and approval in some states.
The lender has many options offering personal loans and credit lines online, with a constant interest rate over the loan term and equal monthly installments. NetCredit is known for its mission to make credit accessible to middle and lower-class consumers. NetCredit loans are not exclusive but are available to any applicant with a stable and demonstrable source of income. It is possible to receive a loan on the first business day.
NetCredit offers personal loans that suit most people with bad credit, who have no property which can be used as collateral, and no co-signers. Most of the financial company's customers urgently need funds and are ready to pay higher annual percentage rates.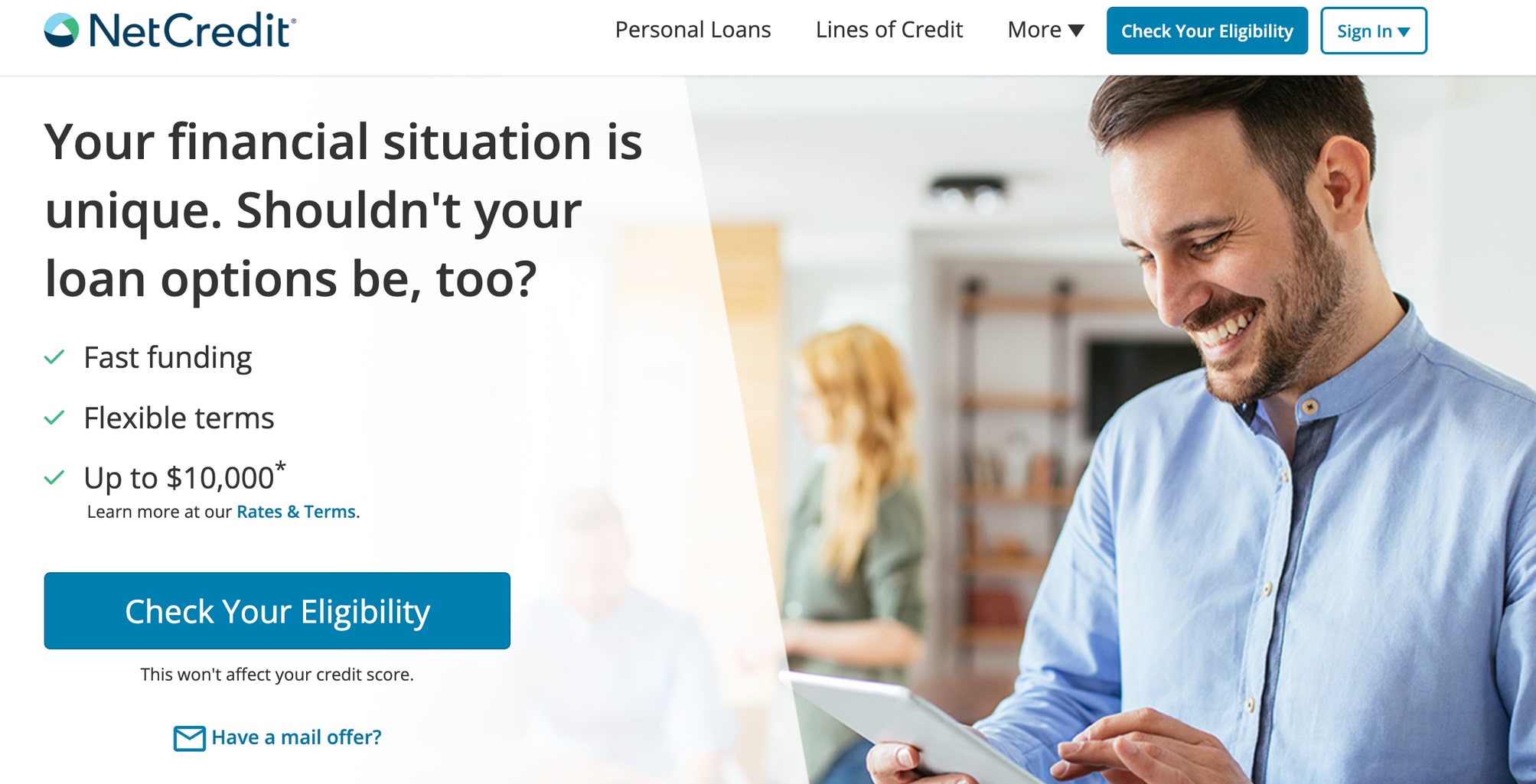 Key Features
Online Application. NetCredit offers an entirely online loan application process, making it easy and convenient for borrowers to apply for a loan from anywhere with an internet connection.
Customizable Loans. NetCredit offers personal loans ranging from $1,000 to $10,000 and credit lines ranging from $500 to $4,500, with customizable terms and repayment options. Borrowers can choose the loan amount and repayment term that best fits their needs and budget.
Fast Funding. NetCredit offers fast funding, with funds typically available within one business day of loan approval.
No Prepayment Fees. NetCredit does not charge prepayment fees, meaning borrowers can pay off their loans early without incurring any additional costs.
Credit Builder Program. NetCredit offers a credit builder program, which allows borrowers to make small, scheduled payments on their loans to help build their credit score over time.
Pros and Cons
Pros
Cons
Reliability
NetCredit is a legitimate financial technology company. The company has been in business since 2012 and has served thousands of customers across the United States.
NetCredit is regulated by state and federal laws, and the company is committed to complying with all applicable regulations and laws. NetCredit also employs security measures to protect customers' personal and financial information.
In terms of customer service, NetCredit offers support via phone, email, and online chat and has a dedicated customer service team to assist borrowers with any questions or concerns.
How to Apply for a NetCredit Loan?
To apply for a NetCredit loan, you need to complete an online application on their website. The process is straightforward, and you'll receive an eligibility decision quickly. If eligible, select and sign your agreement. If you received a pre-qualified mail offer, use the eight-digit offer code on their offers page to access a personalized offer, then follow the instructions to complete the application.
NetCredit will conduct a soft credit check. This process won't affect the borrower's credit score. The lender does not have any restrictions on how borrowers can use their loan funds.
Conditions and Requirements
Conditions
Eligibility. Based on state of residence and creditworthiness.
Loan Amounts. $1,000 to $10,000 for personal loans; up to $4,500 for lines of credit.
Fees. Vary by state; may include origination fees for personal loans and Cash Advance and Statement Balance Fees for lines of credit.
Repayment. Fixed repayment schedule for personal loans; minimum payments for lines of credit.
Usage. Personal loans for various purposes; lines of credit for ongoing access to funds.
Requirements
Age. Applicants must be 18 years or older.
Checking Account. A valid personal checking account is required.
Email Address. An active email address is necessary.
Income. A verifiable source of income is needed.
Ways to Receive the Money
Upon approval of a loan or line of credit at NetCredit, the funds are typically deposited directly into your bank account. For personal loans, the money can be received as soon as the same business day, or the next business day if approved. For lines of credit, cash advance requests made by 9:30 a.m. CT can be funded the same business day, otherwise, they are typically funded the next business day.
Products
Personal Loan
Loan Amount. Loan amounts from $1,000 to $10,000 depending on the state of residence and creditworthiness.
Application. Fill out an online application form which takes just a few minutes. If eligible, you can customize the loan amount and repayment schedule before signing.
Disbursement. If approved, funds can be in your account the next business day or sooner.
Repayment. Payments are reported to major credit bureaus, which can help build credit history with on-time repayments. Early repayment is possible without any penalties.
Usage. Personal loans can be used for a variety of personal, family, or household purposes like covering unexpected expenses, paying for large purchases, or debt consolidation.
Line of Credit
Credit Limits. Up to $4,500 depending on eligibility.
Application. Similar to personal loans, fill out an online application which takes a few minutes. If approved, you can access up to $4,500 as a line of credit.
Access to Funds. You can take a Cash Advance from your available credit whenever needed. Funds are typically available the next business day or sooner after a 10% Cash Advance Fee is deducted.
Repayment. Minimum payments are required each billing cycle, which include a portion of the Cash Advance Balance plus a Statement Balance Fee. Like personal loans, on-time minimum repayments are reported to major credit bureaus.
Rewards. Qualifying account activity can unlock rewards like Skip-a-Pay (skip a regular minimum payment for a specific billing cycle) and Fee Saver (reduces the Statement Balance Fee up to 60% over time with qualifying strings of payments).
Usage. The line of credit is a flexible financial product that allows borrowing up to a predetermined limit and repayment based on the amount borrowed.
Other Loans
Reasons for Loan Refusal
The reasons for refusal at CreditNet are usually due to factors such as a low credit score, insufficient income, unstable employment, or other adverse financial circumstances.
How to Repay a NetCredit Loan?
You can repay your NetCredit loan or line of credit via several methods. They offer a recurring payment option (AutoPay) through Electronic Fund Transfer (EFT), where payments are debited from your bank account on due dates. Other options include one-time payments via debit or prepaid cards, EFT, paper check, money order, MoneyGram, or Western Union. Paper checks or money orders should be sent to their specified address before each due date. You can also change your preferences during the loan term, and for more details, you can contact NetCredit at (877) 392-2014.
Alternatives
OppLoans
OppLoans is a reputable financial service provider offering consumer loans ranging from $500 to $4,000. Their fast funding process ensures that approved applicants receive the funds they need promptly, making it convenient for borrowers facing urgent financial situations. OppLoans provides flexible repayment terms, allowing customers to choose between 9, 12, and 18-month loan durations. This flexibility enables borrowers to select a repayment plan that aligns with their financial capabilities and ensures a smooth and manageable loan experience.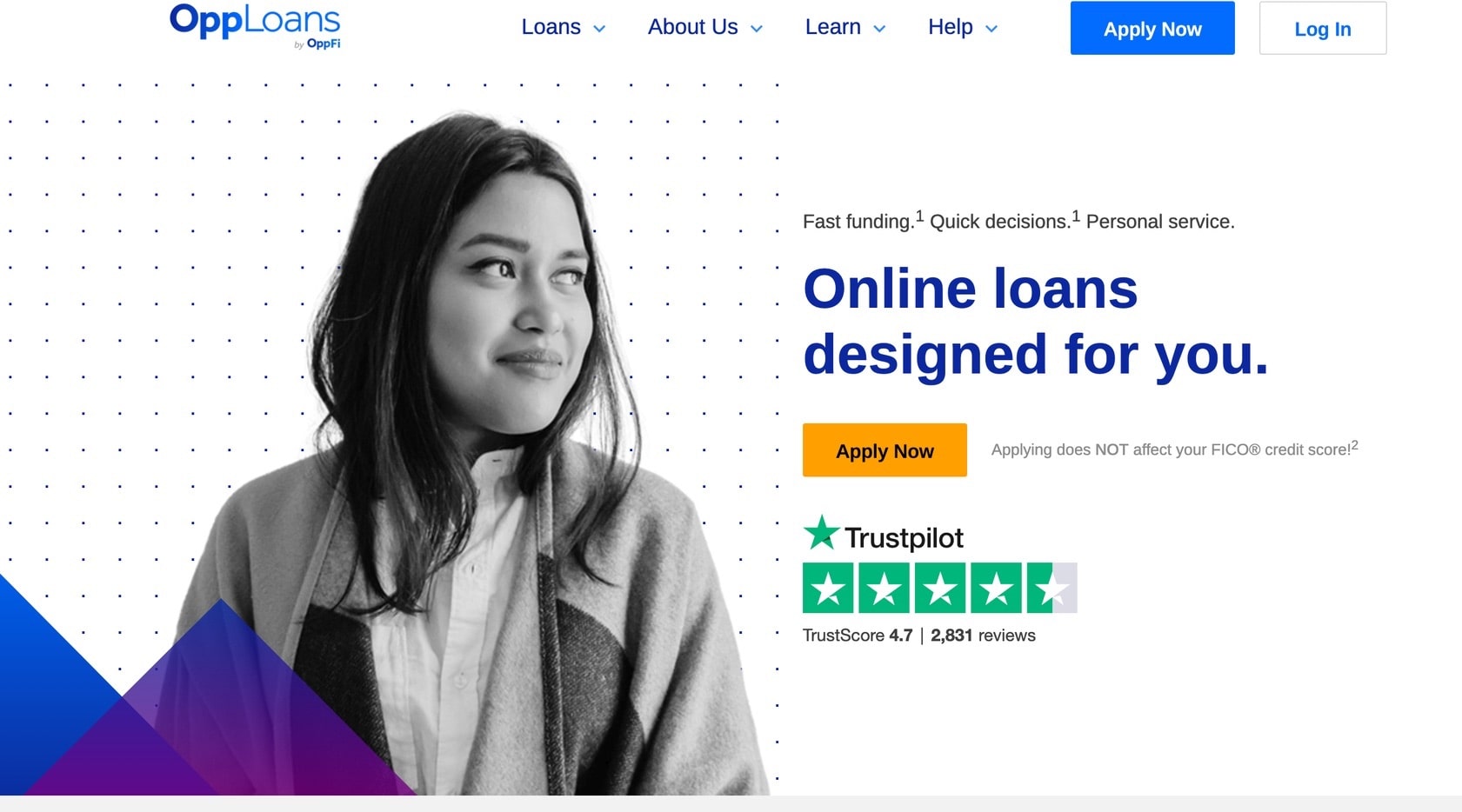 Rise Credit
RISE Credit is a trusted online lender offering loans of up to $5,000. Their application process is quick and simple, enabling borrowers to receive funds in their accounts as soon as the next business day. With the ability to borrow on their own terms, customers can select a payment schedule that aligns with their financial preferences, though state restrictions may apply to some options. RISE Credit also stands out with its 5-Day Risk-Free Guarantee, allowing borrowers to rescind their loan and repay the principal without any fees or interest if they change their minds within the specified timeframe. Moreover, Rise Credit provides customers with free access to their credit score and credit monitoring alerts through Credit Score Plus, empowering them with valuable financial insights.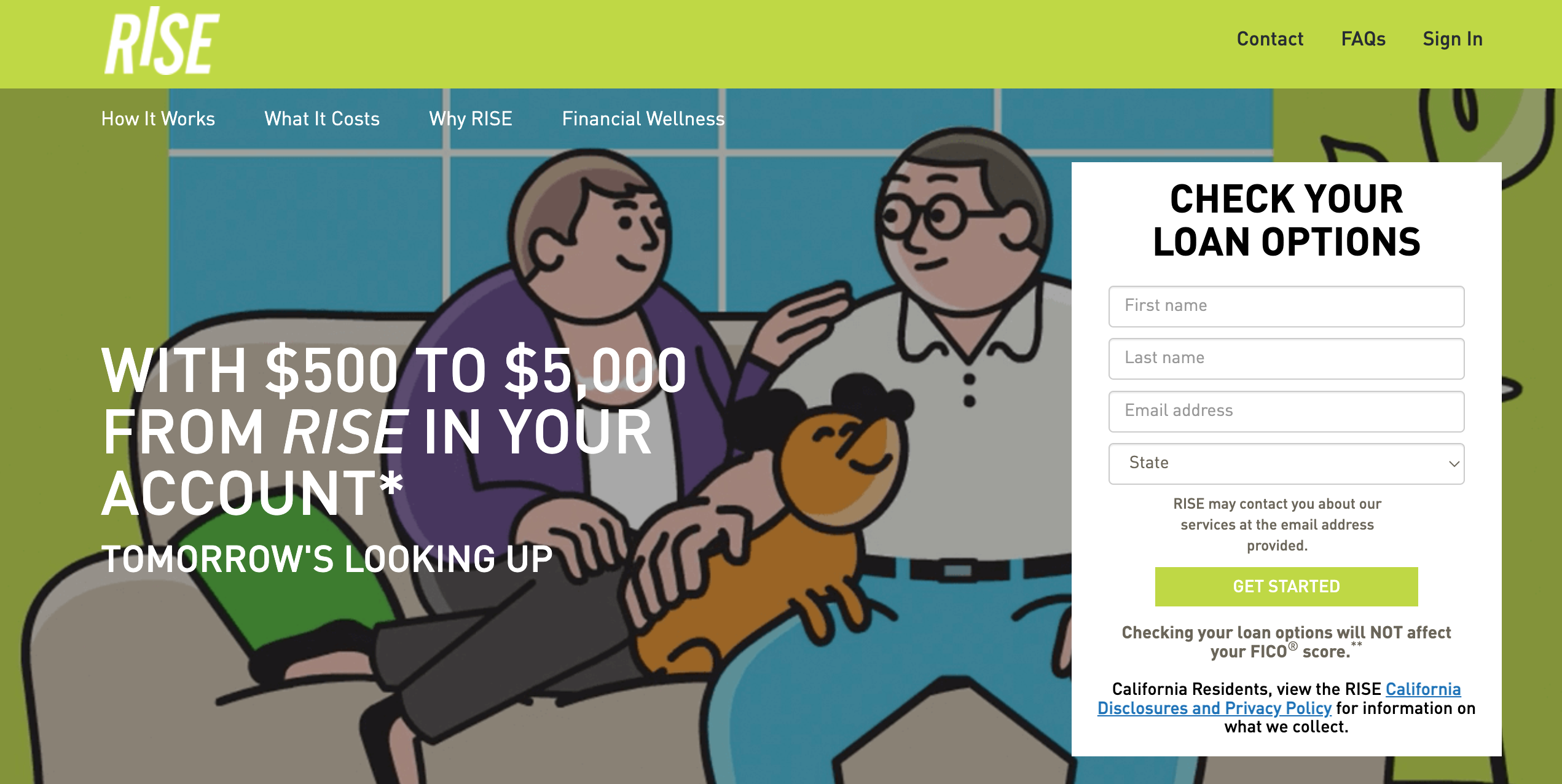 OneMain Financial
OneMain Financial is a reputable and longstanding lender offering personal loans ranging from $1,500 to $20,000. With a century of experience in the financial industry, they have earned the trust of countless customers. Their loans come with fixed rates and fixed payments, providing borrowers with predictable and manageable repayment plans. One Main Financial takes pride in delivering personalized service, ensuring each customer's unique needs are met. With an extensive network of around 1,400 locations, they offer accessibility and convenience for individuals seeking financial assistance.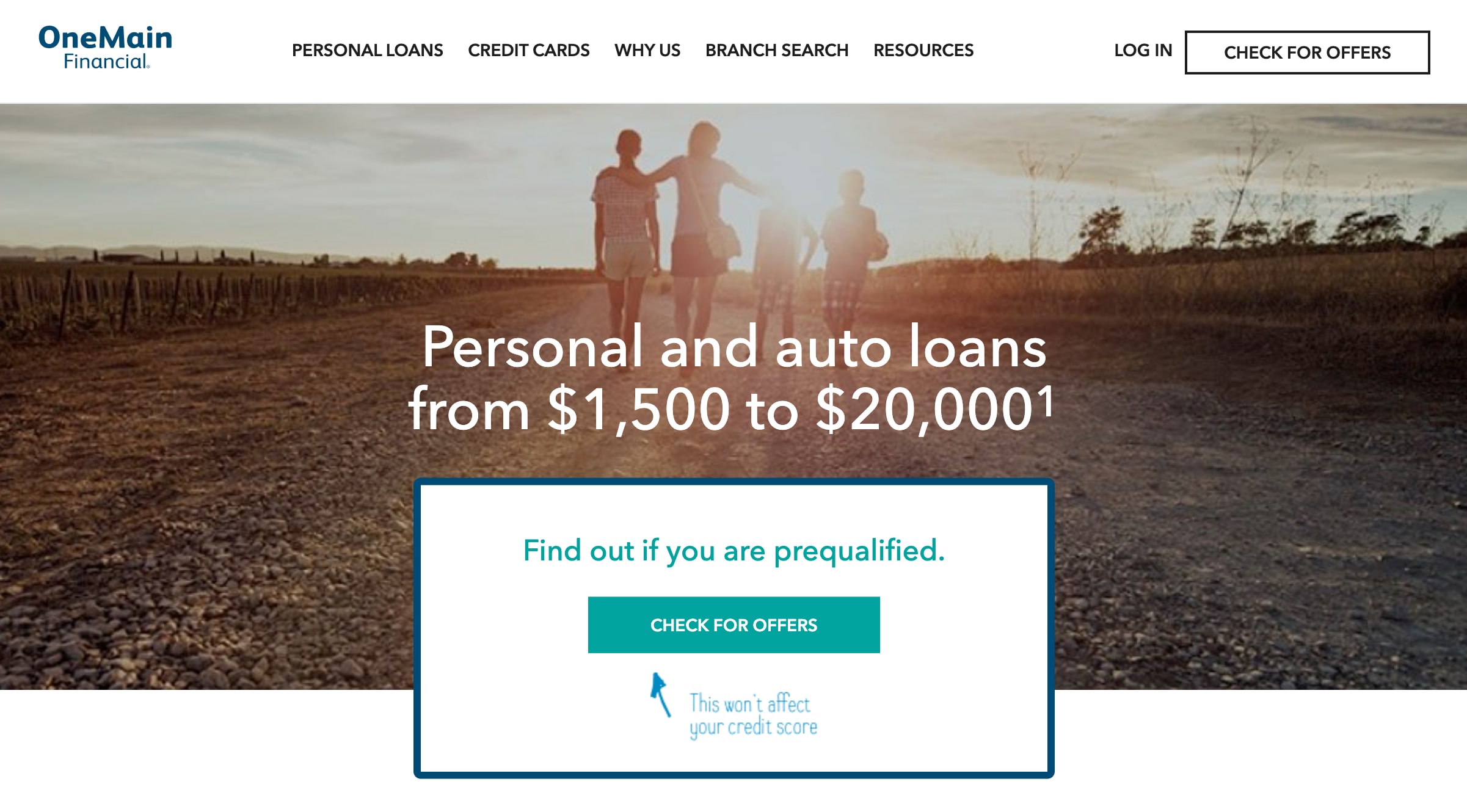 Editorial Opinion
Important
How to Choose a Lender
Make sure to confirm whether the lender is licensed to operate in your state. You can verify this information with your state regulator or attorney general.

Check if the lender is a member of a reputable association, such as the Community Financial Services Association of America. Membership in such organizations may provide an extra level of reliability.

Carefully review all the terms and conditions of your payday loan contract.

Thoroughly examine the interest rates on payday loans and ensure that your contract includes a detailed breakdown of the total cost of the loan.

Take advantage of your right of rescission. Usually, you can rescind the loan within three days after signing the agreement. Alternatively, there is typically a "cooling-off" period, which allows you several days to thoroughly review the contract before making an informed decision to enter into a consumer loan agreement based on the terms specified by the lender.

Choosing a payday lender is a significant decision that demands careful consideration and a good understanding of how such organizations operate.
Methodology
At Finanso, we've carried out a comprehensive analysis of over 100 lenders, assessing them based on 35 different parameters across six key categories: accessibility of loans, customer relations, quality of service, interest rates, and transparency of conditions.
In each category, we carefully considered the most critical factors in selecting a lender. These factors include the interest rates, available loan amounts, minimum credit score, minimum income, application fees, and the speed at which funds are transferred.
At Finanso, we highly value our users, which is why we also focus on the quality of customer service, user reviews, and additional features that can aid our users in making a well-informed decision.
Our ultimate goal is to provide insightful recommendations and expert advice to assist you in selecting a lender that best caters to your specific needs.
Additional Resources
Sources