What should I do if I need 1,500 dollars now?
When faced with the immediate requirement of $1,500, it's crucial to approach the situation calmly and assess your options judiciously. Reach out to acquaintances, friends, and neighbors to offer your services. Babysitting, pet sitting, lawn care, or helping with household chores can quickly earn some extra cash.
Remember that borrowing money should be a well-considered decision, and choosing the option that best suits your financial situation and needs is important. Be wary of predatory lenders and always read the fine print before committing to any financial arrangement.
What loan options are available to get 1500 dollars instantly?
Payday Loans. They are short-term, high-interest loans designed for immediate financial needs, usually up to 1,000 dollars, but some companies offer $1,500 payday loans. These loans are relatively easy to obtain, even with poor credit. To secure a payday loan, you typically apply at a payday lender's physical location or online. The application process is straightforward, requiring proof of income and often a post-dated check or authorization for electronic debit. Once approved, you receive the funds quickly, often within a day. However, payday loans come with significant downsides, including extremely high-interest rates and a short repayment period, usually due on your next payday. This can lead to a debt cycle if you can't repay on time.
Cash Advances. A cash advance is a short-term loan offered by credit card companies. To access a cash advance, you can use your credit card at an ATM or request a cash advance through your credit card issuer. This provides you with immediate cash, but it comes with a high cost. Cash advances typically have higher interest rates than regular credit card purchases, and additional fees may exist. Interest accrues immediately from the moment you take the advance, so it's essential to repay it as soon as possible to minimize costs. Cash advances can be convenient if you have a credit card with an available credit limit, but they should be used sparingly due to the associated expenses.
Personal Loans. Personal loans are more traditional loans offered by banks, credit unions, and online lenders. These loans come in various forms, including secured and unsecured personal loan options. Secured personal loans require collateral, such as a car or savings account, while unsecured loans do not. The application process for personal loans typically involves a credit check and documentation of your income and financial history. If approved, you receive a lump sum of money and can use it for any purpose. Personal loans generally offer more favorable terms compared to payday loans and cash advances, including lower interest rates and longer repayment periods. However, the approval process may take longer, making them less suitable for immediate financial needs.
Pros and cons
Pros
Cons
How to apply for a 1,500-dollar loan?
Check Eligibility. Review the eligibility criteria of different lenders to ensure you meet their requirements, such as minimum credit score, income, and age.

Gather Documents. Prepare necessary documents, including proof of income, identification (such as a driver's license or passport), and bank statements.

Compare Terms. Compare personal loan terms, including interest rates, repayment periods, and fees, from different lenders to find the best option.

Complete the Application. Fill out the loan application form provided by your chosen lender. You may do this online or in person at a physical location.

Submit Application. Submit your application along with the required documents to the lender. Be accurate and truthful in your application to increase your chances of approval.

Wait for Approval. The lender will review your application and may conduct a credit check. Approval times vary, but some lenders offer instant decisions.
Requirements
Age. You must be at least 18 years old to apply for a personal loan.

Income. Lenders often require proof of a steady source of income. This can be through employment, self-employment, or other means. They want to ensure that you have the means to repay the loan.

Identification. You'll need a valid government-issued ID, such as a driver's license or passport, to verify your identity.

Bank Account. Most lenders will require a valid bank account to deposit the loan funds and set up automatic withdrawals for repayments.

Credit Check. While some lenders offer loans without checking your credit, others may perform a credit check to assess your creditworthiness. A good credit score can improve your chances of approval and secure better loan terms.

Residency. You typically need to be a resident of the country where you're applying for the loan.

Contact Information. You must provide your contact information, phone number and email address.

Social Security Number (SSN). Lenders may require your SSN for identity verification and credit checks.
Conditions
Interest Rate. The interest rate can vary widely depending on factors such as your creditworthiness, the lender, and the type of loan. It's usually stated as an annual percentage rate (APR). Interest rates for short-term loans like payday loans tend to be higher than those for personal loans or installment loans.

Repayment Period. The length of time you have to repay the loan can vary. Short-term loans, like payday loans, often have very short repayment periods, while personal loans and installment loans provide more extended repayment terms, typically ranging from a few months to several years.

Repayment Schedule. Depending on the loan type, you may need to make regular monthly payments (installment loans) or repay the entire amount, including interest, in one lump sum (payday loans). Ensure you understand the repayment schedule before agreeing to the loan.

Fees. Be aware of any fees associated with the loan, such as application fees, origination fees, late payment fees, and prepayment penalties. These can significantly impact the total cost of borrowing.

Credit Check. Some lenders may perform a credit check as part of the application process to assess your creditworthiness. Others may offer no-credit-check loans but often at higher interest rates.
Where can I get 1,500 dollars instantly?
NetCredit
NetCredit is a trusted financial provider known for its fast funding and flexibility in loan terms. They offer personal loans and lines of credit for up to $10,000; you can receive funds quickly.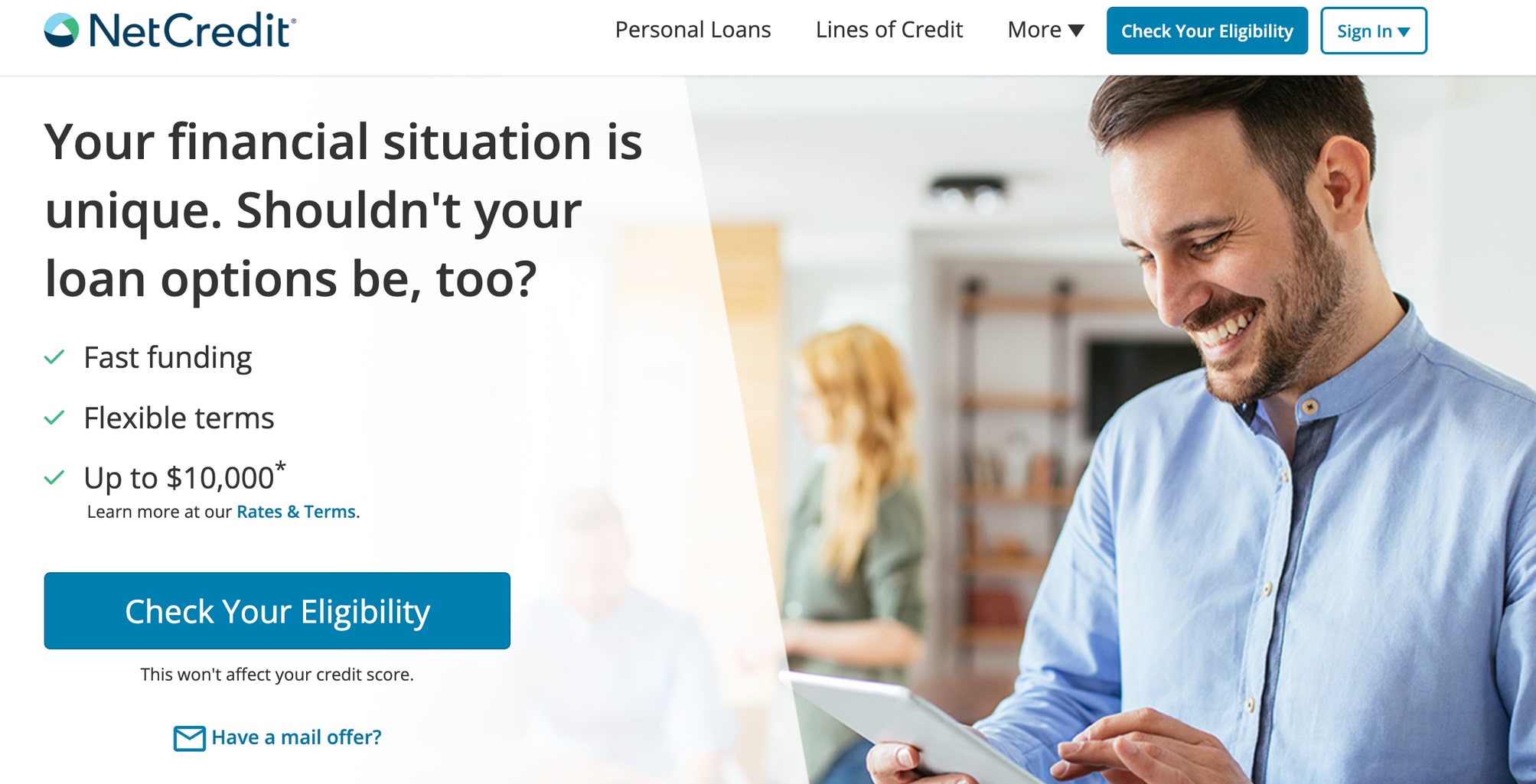 RISE Credit
RISE Credit is an online lender that offers loans of up to $5,000. Their application process is quick; you can receive the funds in your account as soon as the next business day.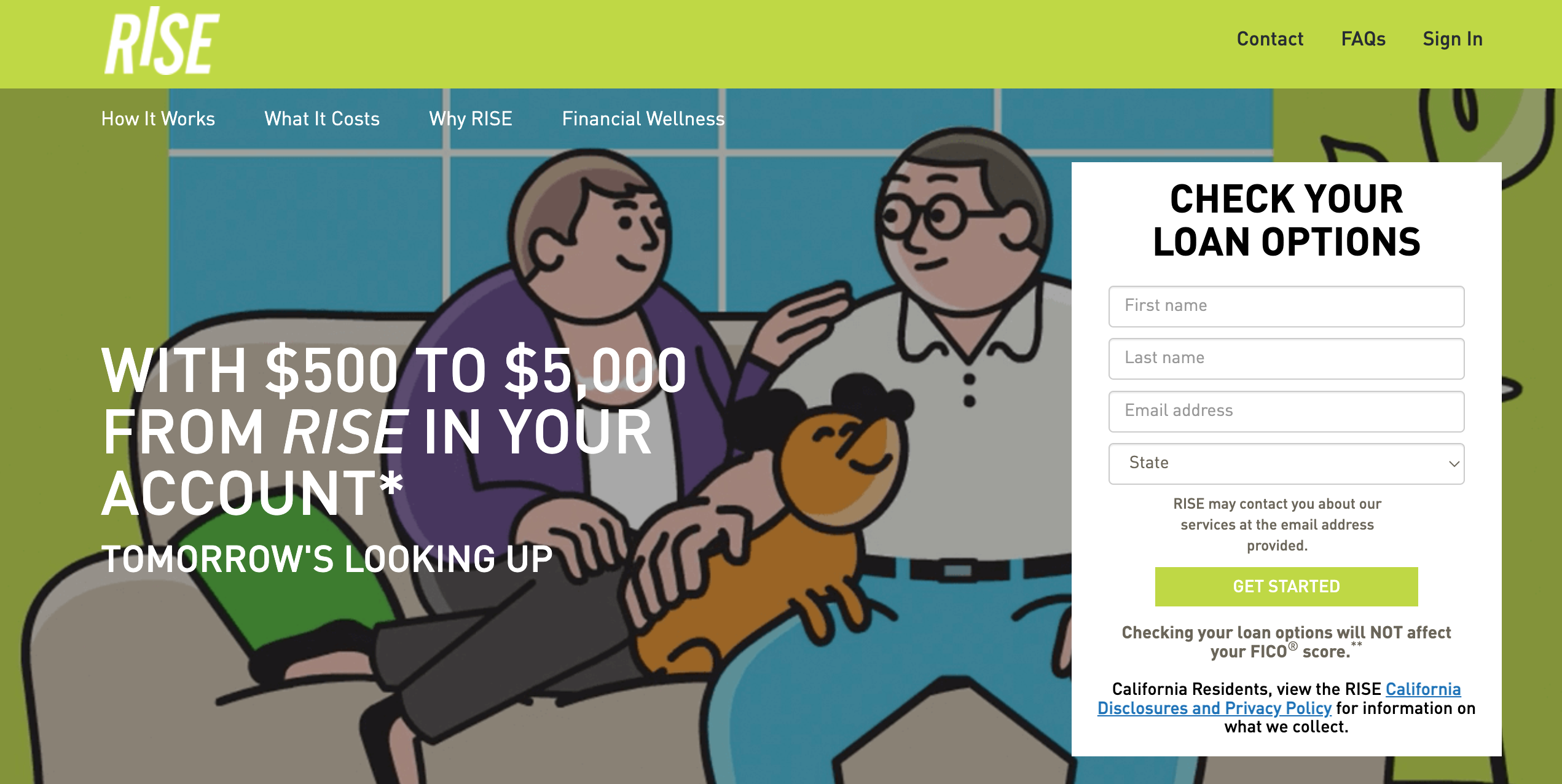 Tower Loan
Tower Loan is a reputable financial institution that provides accessible and flexible lending solutions, with a minimum loan amount of $1,000 and a maximum of $20,000. They have numerous offices across several states for your convenience.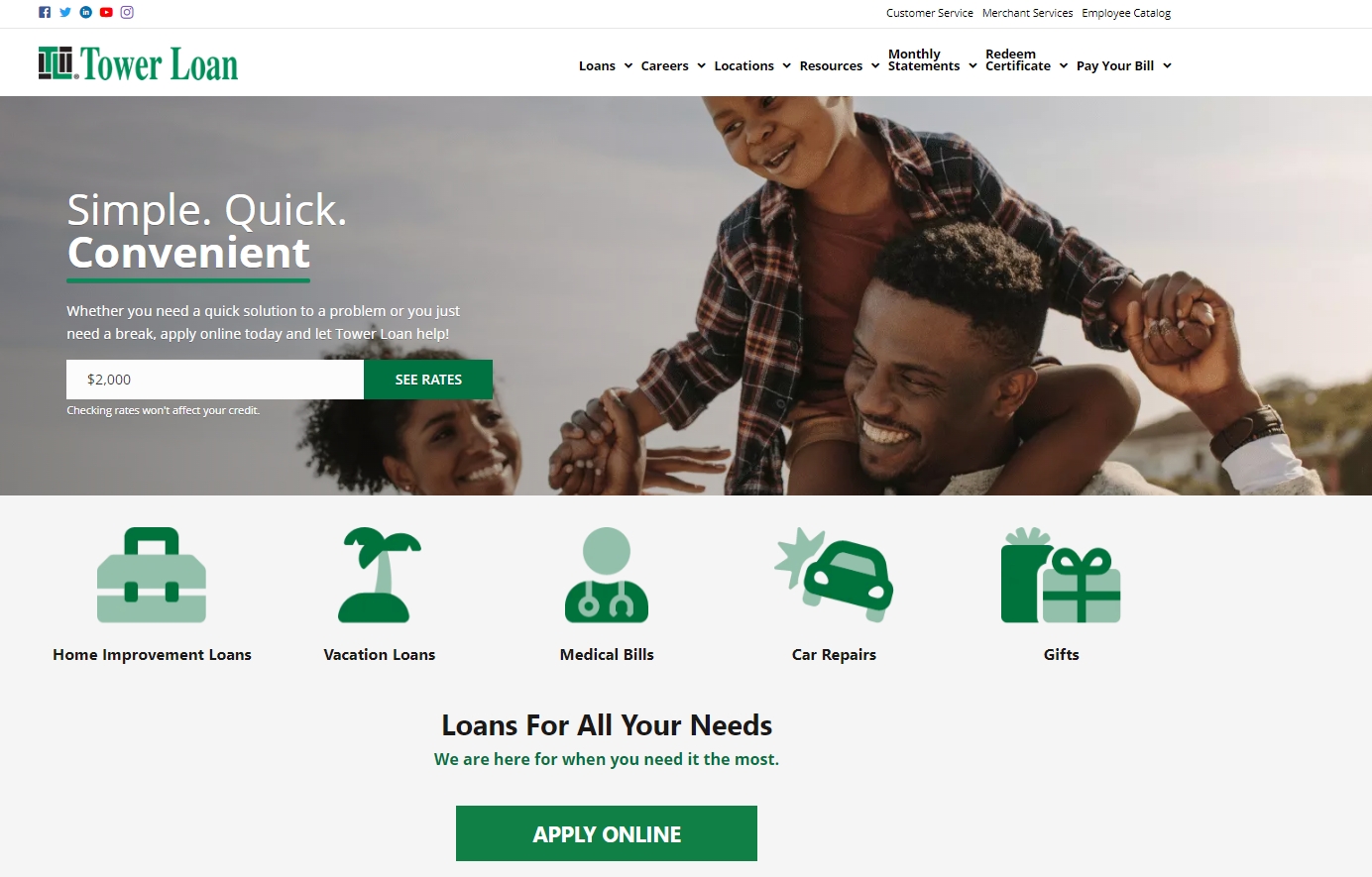 Upstart
Upstart is a leading online lending platform that offers quick access to funds, with a funding time as fast as one business day. They use an innovative credit model that considers more than just credit scores, potentially resulting in lower rates. Upstart provides flexible loan amounts ranging from $1,000 to $50,000.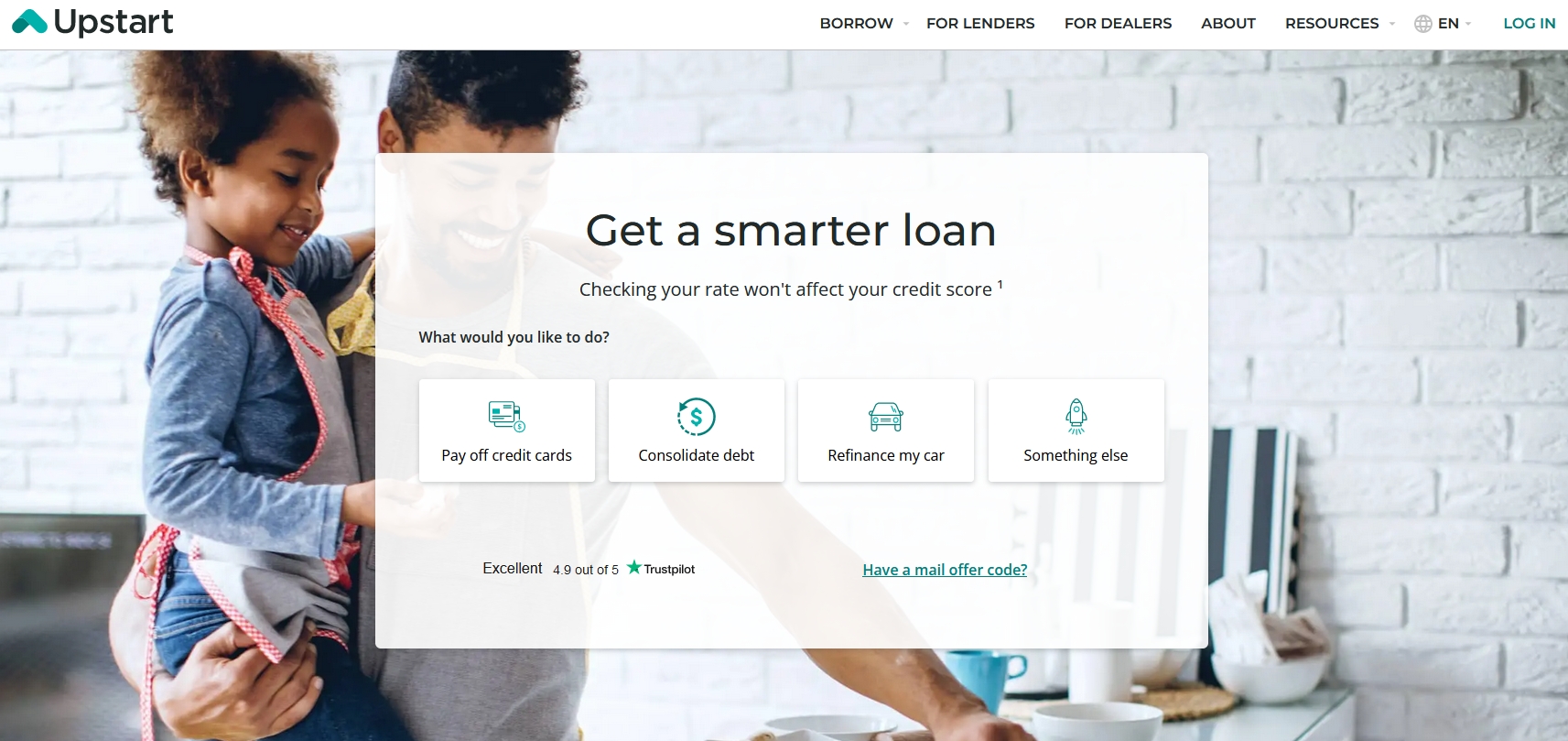 Ways to receive the money
Direct Deposit. This is the most common and convenient method. The lender transfers the loan amount directly into the borrower's bank account. Borrowers must provide their bank account information during the application process. Once the loan is approved, the funds are electronically deposited into the specified account. Direct deposit ensures quick access to the funds, often within one to two business days.

Paper Check. Some lenders may send a paper check to the borrower's physical address. However, this method is less common and can result in delays, as it relies on postal services to deliver the check and the borrower to cash or deposit it.

Prepaid Debit Card. Sometimes, lenders may issue a prepaid debit card loaded with the loan amount. Borrowers can use this card like any other debit card to purchase or withdraw cash from ATMs. This method offers immediate access to the funds but may come with associated fees for card usage.

Cash Pickup. Certain lenders, especially payday loan providers, may allow borrowers to pick up the loan amount in cash from a physical branch or an affiliated partner location. This method is suitable for individuals who prefer cash transactions but may require visiting a physical location.
When will I receive my 1,500-dollar loan?
The time it takes to receive a $1,500 loan can vary depending on several factors, including the lender you choose, the loan type, and how you apply. Many online lenders offer quick approval and funding processes. You can often complete the application online, and if you meet their eligibility criteria, you may receive the funds as soon as the next business day. Some lenders even offer same-day or instant funding for existing customers. Payday loans are known for their fast approval and funding. If you qualify, you may receive the loan amount in cash or through direct deposit on the same day or within 24 hours.
To expedite the loan approval and funding process, it's essential to provide all required documentation accurately and promptly, maintain a good credit history, and meet the lender's eligibility criteria. Additionally, some lenders offer expedited or same-day funding for an additional fee, so you can inquire about such options if you need the money urgently.
What to consider before getting a 1500-dollar loan?
Interest Rate and Fees. Carefully review the interest rate associated with the loan and any additional fees. A lower interest rate can save you money over the life of the loan. Watch out for hidden fees like origination fees, application fees, and late payment penalties, as they can significantly increase the overall cost of borrowing.

Repayment Terms. Understand the repayment terms, including the length of the loan and the monthly installment amount. Ensure that the repayment schedule aligns with your budget and financial capabilities. Longer-term loans may have lower monthly payments but can increase overall interest costs.

Credit Score. Your credit score is crucial in loan approval and the interest rate you're offered. If you have a good credit score, you're more likely to qualify for lower interest rates. If your credit is less than stellar, be prepared for higher interest rates and explore lenders specializing in bad credit loans.

Lender Reputation. Research the lender's reputation and read customer reviews. Choose a reputable lender with a history of fair lending practices and good customer service. Beware of predatory lenders or scams that may target individuals needing quick cash.

Alternative Options. Consider alternative sources of funding before taking out a loan. Can you borrow from family or friends, access a low-interest credit card, or explore local assistance programs? Exhaust all other possibilities before committing to a loan, especially if the loan is for non-essential expenses.
How to repay a 1,500-dollar loan?
Set Up Payment Method. Ensure you have a reliable method for making payments. Most lenders offer several options, including automatic bank withdrawals, online payments through their website, or payments by check or money order.

Make On-Time Payments. It's crucial to make your loan payments on time. Late payments may result in additional fees, increased interest charges, and potential damage to your credit score. Set up reminders or automatic payments to help you stay on track.

Track Payments. Keep records of all your loan payments, including receipts or confirmation emails. This documentation can be valuable if there are any discrepancies or disputes regarding your loan.

Monitor Your Credit. Regularly check your credit report to ensure that your loan payments are being reported accurately. Timely payments can have a positive impact on your credit score.

Complete Repayment. Your loan will be considered fully repaid once you have made all the required payments according to your loan agreement. Ensure that you receive confirmation from the lender indicating that the loan has been paid in full.
Alternatives
Editorial opinion
Important
How to Choose a Lender
Make sure to confirm whether the lender is licensed to operate in your state. You can verify this information with your state regulator or attorney general.
Check if the lender is a member of a reputable association, such as the Community Financial Services Association of America. Membership in such organizations may provide an extra level of reliability.
Carefully review all the terms and conditions of your payday loan contract.
Thoroughly examine the interest rates on payday loans and ensure that your contract includes a detailed breakdown of the total cost of the loan.
Take advantage of your right of rescission. Usually, you can rescind the loan within three days after signing the agreement. Alternatively, there is typically a "cooling-off" period, which allows you several days to thoroughly review the contract before making an informed decision to enter into a consumer loan agreement based on the terms specified by the lender.
Choosing a payday lender is a significant decision that demands careful consideration and a good understanding of how such organizations operate.
Methodology
At Finanso, we've carried out a comprehensive analysis of over 100 lenders, assessing them based on 35 different parameters across six key categories: accessibility of loans, customer relations, quality of service, interest rates, and transparency of conditions.
In each category, we carefully considered the most critical factors in selecting a lender. These factors include the interest rates, available loan amounts, minimum credit score, minimum income, application fees, and the speed at which funds are transferred.
At Finanso, we highly value our users, which is why we also focus on the quality of customer service, user reviews, and additional features that can aid our users in making a well-informed decision.
Our ultimate goal is to provide insightful recommendations and expert advice to assist you in selecting a lender that best caters to your specific needs.
Additional resources
To learn more about online payday loans and best practices, check out some of the following resources:
Sources