Life's unpredictable twists can sometimes lead us into unexpected financial crunches. We've all been there, in need of extra cash, whether it's an unforeseen expense or a sudden setback, such as a burst pipe or medical bills. The following guide will delve into practical strategies and ingenious ideas to swiftly regain your financial footing and pave the way for a more secure future.
What should I do if I need money now
When faced with the urgent need for money, keeping a clear head and assessing your options objectively is essential. One potential solution is to tap into your existing resources. Consider selling items you no longer need, utilizing your skills for freelancing gigs, or offering your services to neighbors and friends. Additionally, if you have a credit card with an available balance, it could provide temporary relief.
If your financial situation requires more substantial assistance, various loan options are available to help you bridge the gap.
What loan options are available to get money instantly
Payday Loans
Payday loan products are a short-term lending option designed to provide quick cash to individuals facing immediate financial needs. Typically, these loans are for smaller amounts deposited in the client's bank account on the same day and are intended to be repaid on the borrower's next payday. The application process is often straightforward, requiring minimal documentation and credit checks. However, it's crucial to note that payday loans come with significantly high-interest rates and fees, making them costly. Due to the potential for a debt cycle, it's advisable to consider this option only if you are confident in your ability to repay the loan promptly.
Cash Advances
Cash advances are a borrowing option available through credit cards. Credit card cash advance options allow you to withdraw a portion of your credit card's available balance as cash. It provides instant access to funds, making it suitable for urgent expenses. While cash advances offer convenience, being aware of their terms is vital. They often come with higher interest rates than regular credit card purchases and additional fees might be involved. Before opting for a credit card cash advance, make sure to understand the costs and implications, as well as your ability to repay the borrowed amount.
Personal loans
Personal loan products from banks, credit unions, or online lenders are another avenue to consider for obtaining money quickly. These loans offer greater flexibility in terms of loan amounts and repayment periods compared to payday loans and cash advances. Depending on your creditworthiness, you may qualify for a secured personal loan, which requires collateral, or an unsecured personal loan, which is based primarily on your credit history. Interest rates for personal loans can vary based on your credit score and the lender's terms. While the application process might take a bit longer than payday loans, personal loans generally offer more favorable terms and lower interest rates, making them a suitable choice for those who need a larger sum of money instantly.
Pros and Cons
Pros
Cons
How to apply for a quick loan now
Research and Compare Lenders. Start by researching and comparing different lenders online. There are multiple lenders working both online and offline. Look for reputable institutions or online lending platforms that offer quick loans. Consider factors like interest rates, fees, and customer reviews to make an informed choice.

Check Eligibility Requirements. Review the eligibility criteria set by the lender. This usually includes age, income, and credit score requirements. Make sure you meet these criteria before proceeding.

Gather Necessary Documents. Prepare the required documents, such as proof of identity (ID, driver's license, passport), proof of income (pay stubs, tax returns), and bank account details. Having these documents ready will speed up the application process.

Select Loan Amount and Term. Determine the amount you need to borrow and the repayment term that suits your financial situation. Be mindful of how much you can comfortably repay within the specified timeframe.

Fill Out the Application. Visit the lender's website and find their online application form. Fill in accurate details, including personal information, income details, and the requested loan amount. Double-check for errors before submitting.

Review and Accept Terms. Carefully read the terms and conditions of the loan, including interest rates, fees, repayment schedule, and any penalties for late payments. Make sure you fully understand the terms before proceeding.

Submit Application and Documents. Submit the online application form and upload the necessary documents as instructed. Some lenders might require you to provide additional documentation at this stage.

Wait for Approval. After submitting your application, the lender will review your information. Approval times can vary, but some lenders offer instant decisions. Stay patient while waiting for their response.

Receive and Review Offer. You'll receive a loan offer detailing the approved loan amount, interest rate, and repayment terms if approved. Take the time to review the offer and ensure it aligns with your needs.

Accept the Offer. If you're satisfied with the terms, follow the lender's instructions to accept the loan offer. This might involve digitally signing an agreement.

Receive Funds. Once you've accepted the offer, the lender will process the funds. Depending on the lender and the method you've chosen, the money might be deposited directly into your bank account.
Requirements
Age. You must be of legal age, which is usually 18 or 21, depending on your jurisdiction.

Income. Most lenders require a consistent source of income, whether from employment, self-employment, or other reliable sources.

Identity Verification. Valid government-issued ID, such as a driver's license or passport, to verify your identity.

Residency. Proof of residency, often in the form of a utility bill or lease agreement.

Bank Account. A valid bank account where the loan funds can be deposited and repayments withdrawn.

Credit Check. Some lenders might perform a credit check, though quick loans for bad credit are available with higher interest rates.

Contact Information. A working phone number and email address for communication.

Loan Specifics. Specific loan requirements may apply depending on the lender, such as a minimum credit score or income threshold.
Conditions
Interest Rates. Be aware that some quick loans may have high Annual Percentage Rates (APRs), which can reach up to 700% or more. This can significantly increase the overall cost of borrowing.

Loan Amounts. Quick loans often offer smaller loan amounts, typically up to $1,500. The amount you can borrow depends on your income and the lender's policies.

Loan Terms. Loan terms for quick loans are generally short, often ranging from a few weeks to a few months. Shorter terms mean quicker repayment but may require higher payments.
Where can I get money instantly today 03.10.2023
Advance America
Advance America is one of well-known payday lenders. They provide quick funding solutions through a vast network of physical locations and online services. Be cautious of their high-interest rates and fees.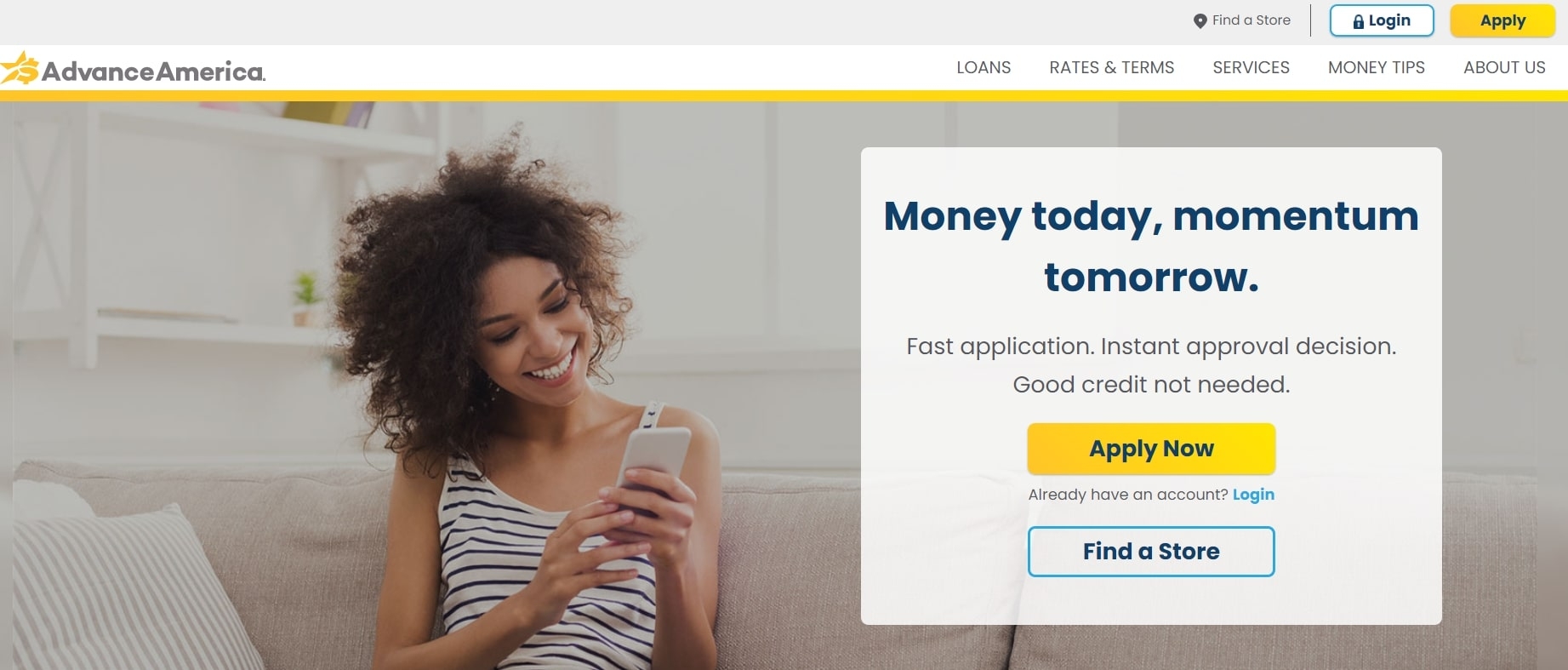 CashNetUSA
CashNetUSA has been a trusted source for quick financial assistance since 2004. They offer online loans ranging from $500 to $1,000 to address emergencies. Their fast funding options help with unexpected expenses that demand immediate attention.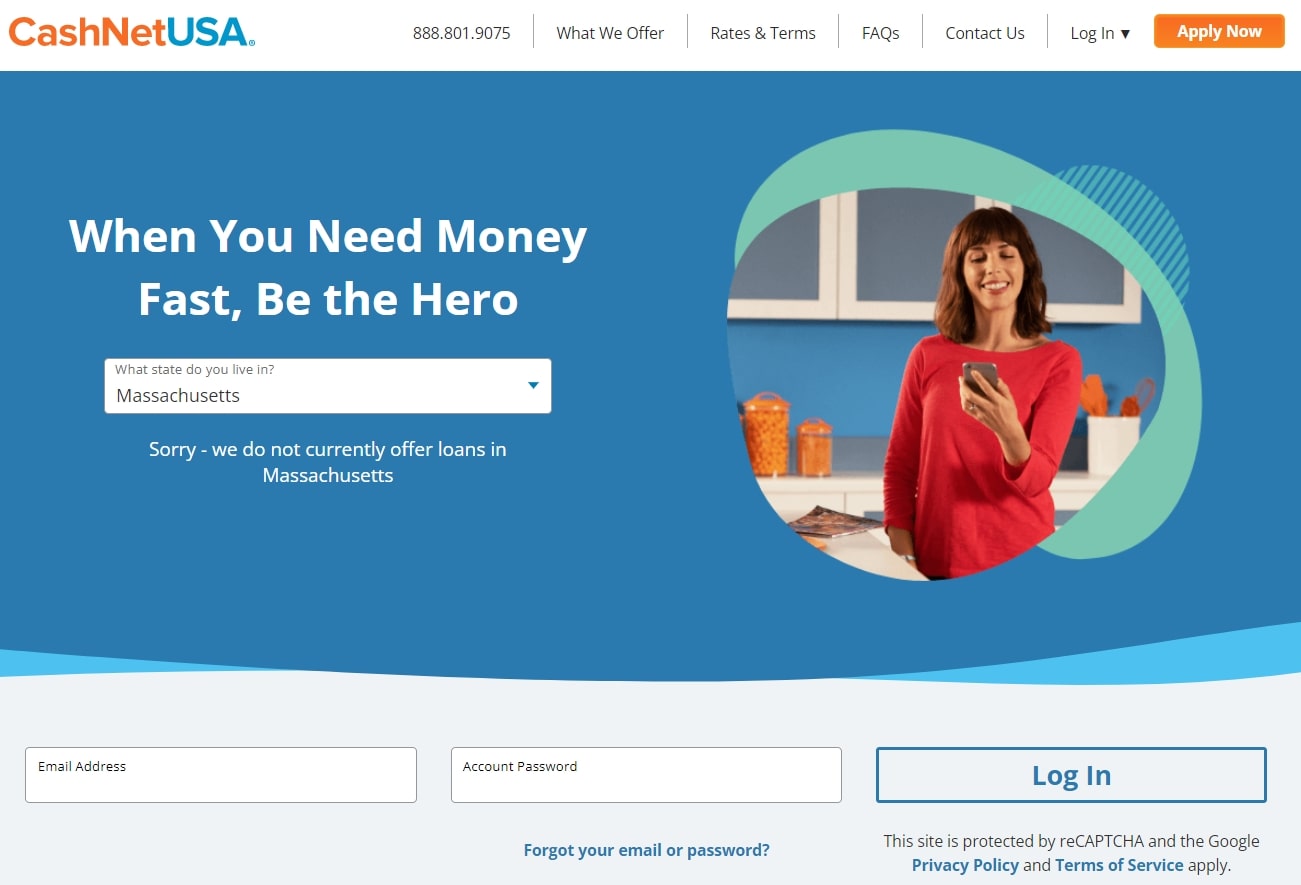 Speedy Cash
Speedy Cash serves residents in 27 states, offering payday loans of up to $1,500 alongside other loan types. With quick processing and approval times, individuals can access the funds they need within a day.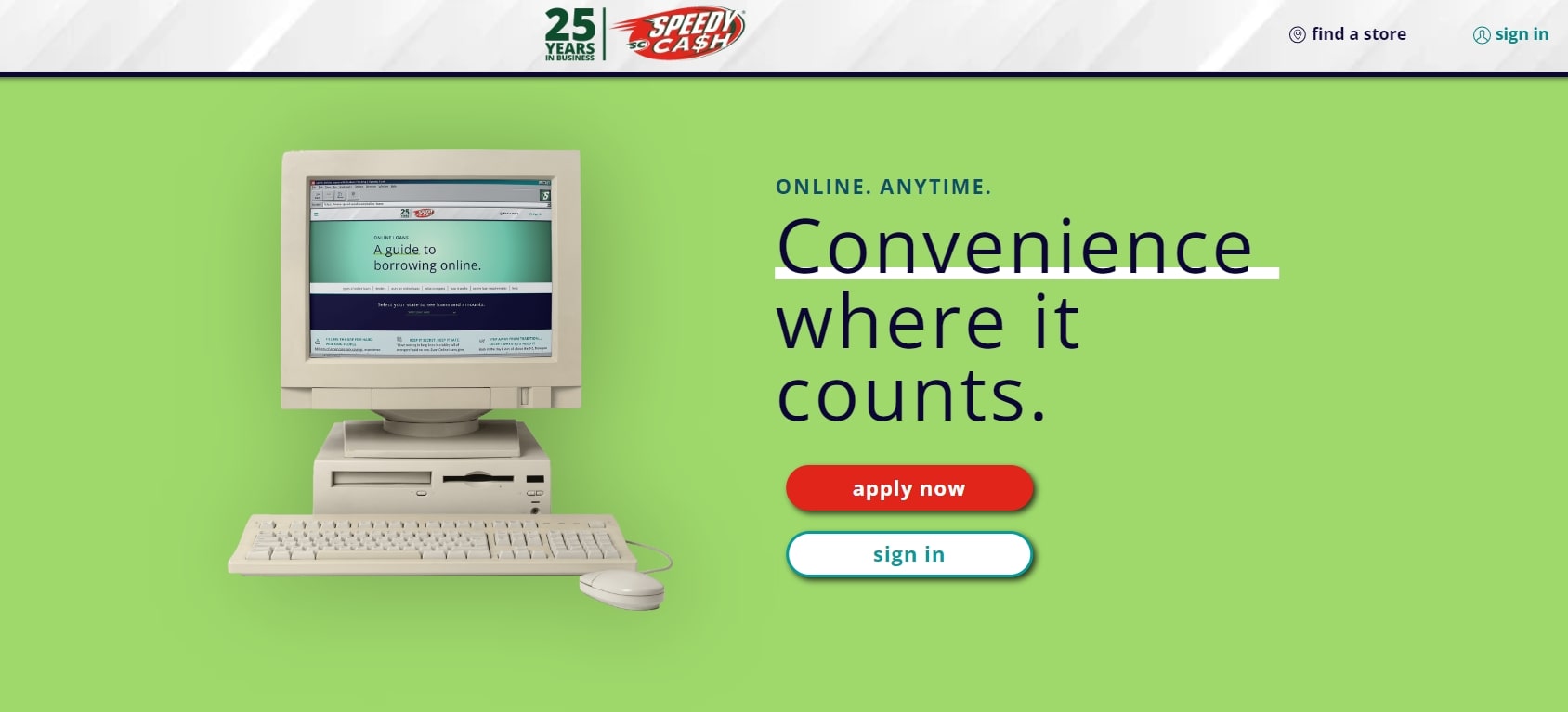 Cash Store
Cash Store provides installment loans up to $3,000, with varying APRs based on the state. This option offers a practical solution for financial needs, giving borrowers clarity about interest rates.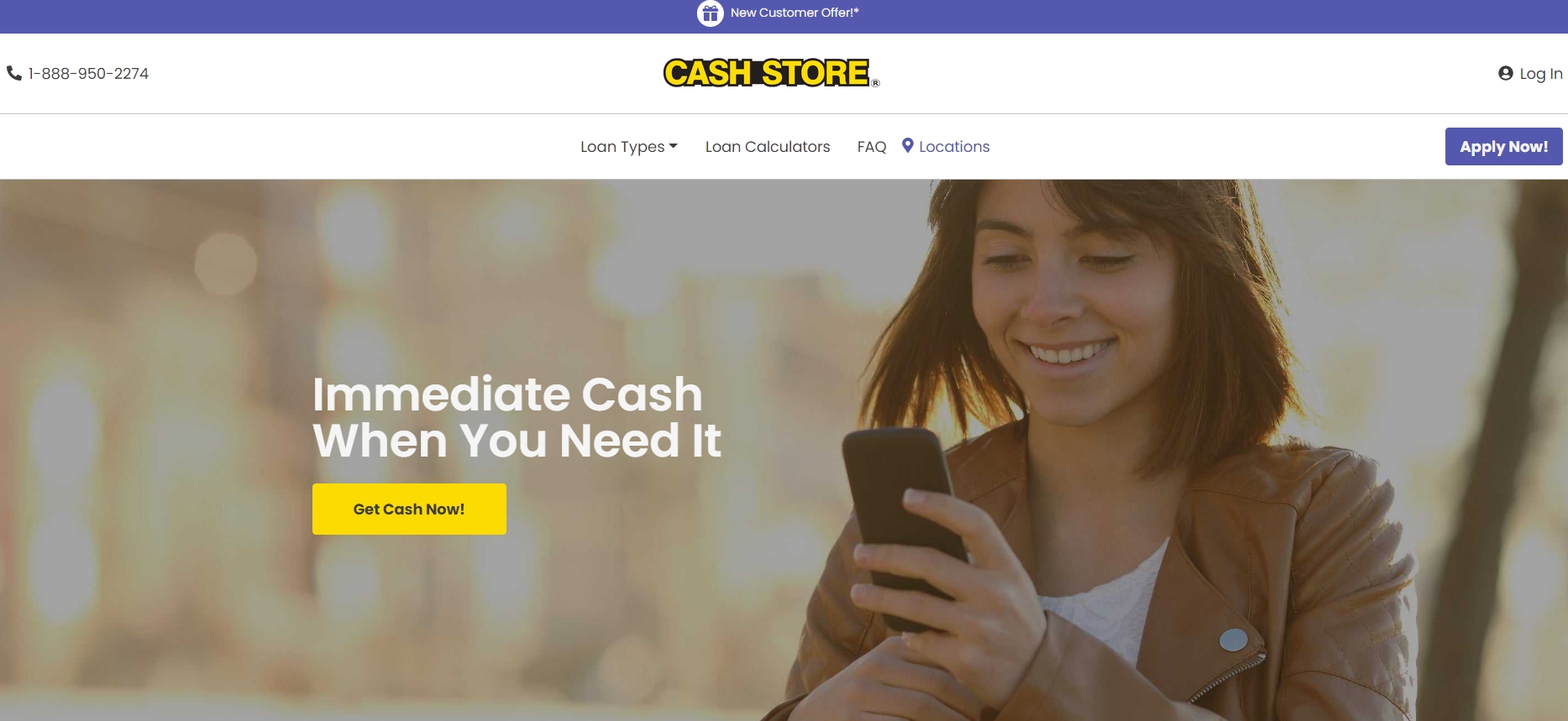 Ace Cash Express
Ace Cash Express is a reputable financial services company offering installment loans in multiple states. They provide flexible loan amounts, ranging from $100 to $2,000, depending on the state, to address emergencies and unforeseen expenses.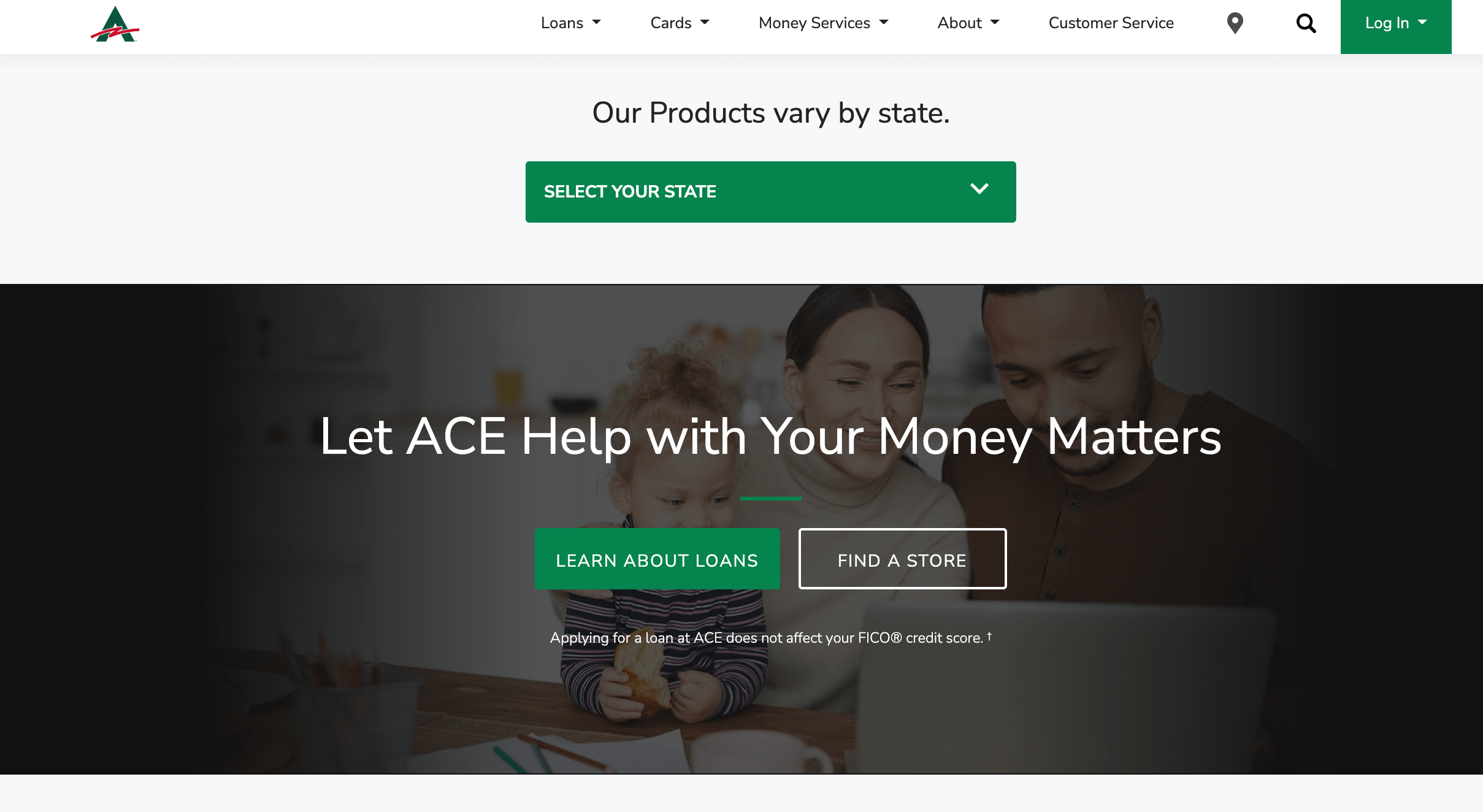 Check Into Cash
Check Into Cash offers installment loans ranging from $50 to $5,000, complying with state laws. Their services provide a way to cover unexpected expenses or manage financial challenges quickly.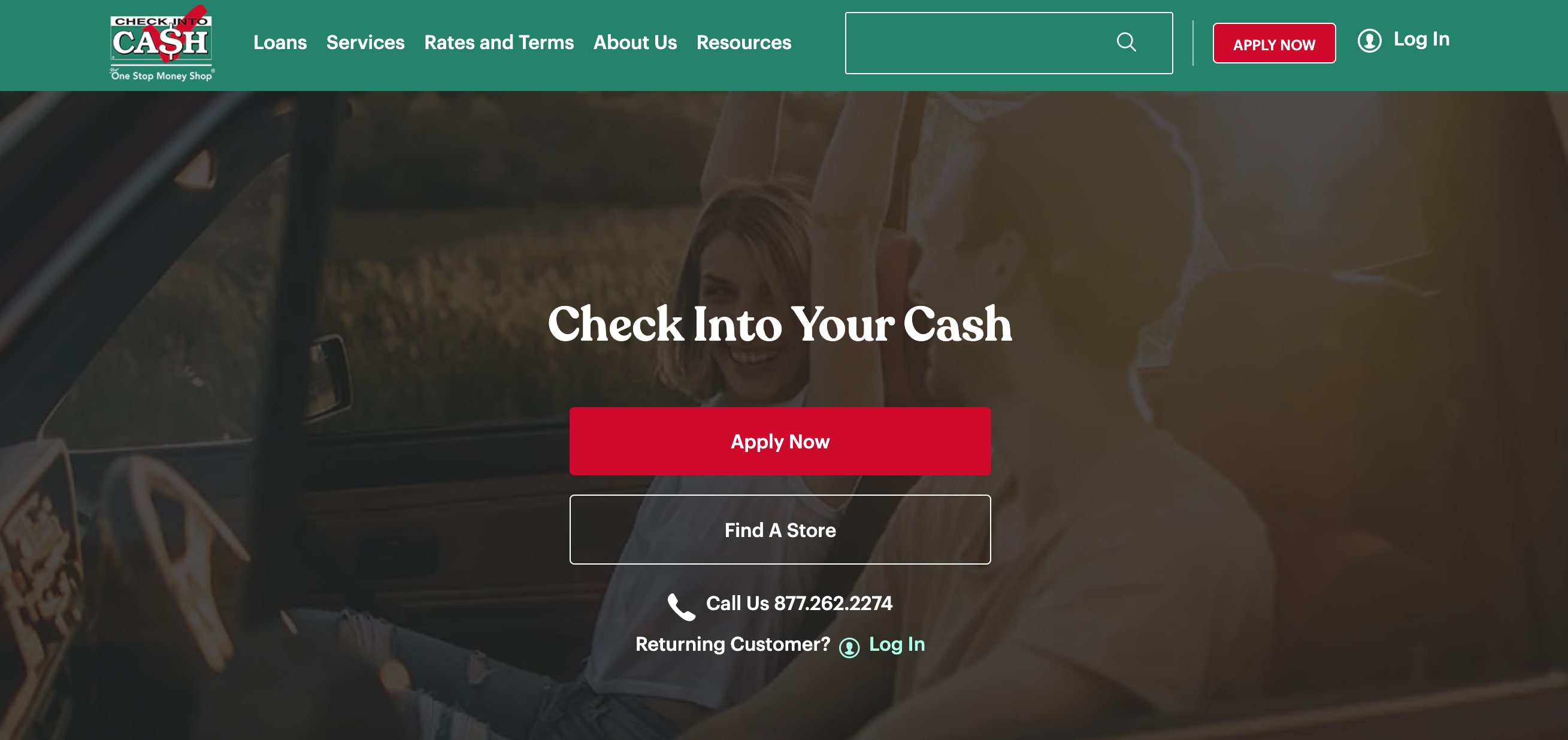 Ways to receive the money
Direct deposit is a common method where the loan amount is electronically transferred directly into your bank account. This option offers convenience and quick access to funds, as the money becomes available in your account for immediate use.

Cash Pick Up. Some lenders offer the option to pick up the loan amount in cash from a physical location. This can be useful if you prefer using physical currency or don't have a bank account.

Debit Card. With this method, the loan funds are loaded onto a prepaid debit card provided by the lender. You can use the card for purchases or ATM withdrawals, accessing the borrowed amount instantly.

ACH Transfer. An Automated Clearing House (ACH) transfer involves electronically transferring the funds to your bank account. Similar to direct deposit, this method ensures the money is available in your account promptly.
When will I receive my loan
The timing for receiving your loan can vary based on the lender's processes and cut-off times. Generally, you can borrow money instantly and receive the proceeds the same day. For instance, if your lender approves your loan request before noon on a workday, you might receive the funds on the same day. However, if the lender's approval comes in the afternoon, over the weekend, or on holidays, you can expect the funds to arrive on the next workday. Keep in mind that each lender has its own policies, so it's advisable to check with them directly to get a precise estimate of when you can expect to receive the loan amount.
What to consider before getting a quick loan
Interest Rates and Fees. Carefully review the interest rates and fees associated with the loan. Quick loans, especially payday loans, can come with high APRs and additional charges. Understanding the total cost of borrowing will help you assess if the loan is affordable.

Repayment Terms. Analyze the repayment terms, including the duration of the loan and the frequency of payments. Ensure that the repayment schedule aligns with your financial situation and that you'll be able to meet the payments without straining your budget.

Financial Impact. Evaluate how taking out a quick loan will affect your overall financial health. Consider whether the loan is a temporary fix for an urgent need or if it might lead to a cycle of debt. Assess whether there are alternative solutions that might be more suitable.

Credibility of the Lender. Research the lender's reputation and credibility. Check for customer reviews, ratings, and any complaints filed against the lender. Dealing with a reputable lender helps ensure transparent practices and a positive borrowing experience.

Alternatives and Necessity. Explore other options before committing to a quick loan. Consider borrowing from friends or family, negotiating with creditors, or finding ways to cut costs. Only pursue a quick loan if it's truly necessary and if you've exhausted other viable avenues.
The Dangers of Fast Cash
High-Interest Rates. Many online lenders offering quick risky loans feature high-interest rates, especially for those with less-than-perfect credit. These rates can escalate quickly and lead to substantial repayment amounts, often resulting in a debt cycle that's difficult to break.

Hidden Fees. Some lenders might include hidden fees or charges that borrowers are unaware of until after they've taken the loan. For example, some companies do not accept delayed payments and charge late fees. These additional costs can significantly inflate the overall amount you owe, making repayment even more challenging.

Short Repayment Periods. Quick cash loans often come with short repayment periods, sometimes just a few weeks. If you're unable to repay the loan within this short timeframe, you might be hit with late fees or penalties, adding to your financial burden.

Impulsive Borrowing. The ease of borrowing money online instantly can encourage impulsive decision-making. Borrowers might rush into loans without fully understanding the terms, leading to regret and financial strain down the line.

Identity Theft and Scams. The online lending landscape can attract scammers and fraudulent entities. Borrowers risk exposing sensitive personal and financial information to potential identity theft or becoming victims of scams.
How to Repay a Quick Loan
Set Up Auto-Payments. Whenever possible, opt for auto-payments through your bank account. This ensures timely repayments and reduces the risk of missing due dates, which could lead to extra charges.

Track Due Dates. Mark loan repayment due dates on your calendar or set up reminders on your phone. Being aware of when payments are due helps you avoid late fees.

Allocate Extra Funds. If you have extra money on hand, allocate it towards repaying your quick loan. This can help you pay off the loan faster and reduce the total interest you owe.

Contact Lender if Needed. If you foresee difficulty in making a payment, reach out to your lender in advance. Some lenders might offer flexible repayment options or extensions, helping you avoid penalties.

Avoid Borrowing to Repay. Resist the temptation to take out additional loans to cover existing ones. This can lead to a cycle of debt that becomes increasingly challenging to escape.

Monitor Bank Account. Regularly check your bank account to ensure that auto-payments are being processed correctly. If you notice any issues, contact your lender immediately.

Track Progress. Keep track of your loan balance as you make payments. Watching the balance decrease can serve as motivation and help you stay on track.

Pay Off Early if Possible. If you find yourself in a position to pay off the loan early, check with the lender regarding prepayment options. Early repayment can save you money on interest.
Alternatives
Loans from Federally Chartered Credit Unions. Federally chartered credit unions, such as Navy Federal or PenFed, often offer lower interest rates and more flexible repayment terms compared to traditional lenders. These member-focused institutions provide personal loans as a viable alternative.

Leveraging Your Retirement Account - 401k loan. Instead of borrowing, you might consider a 401k loan if your employer's retirement plan permits it. However, this should be approached with caution, as it could impact your retirement savings.

Payroll Advance. Check if your employer offers payroll advances or similar emergency assistance programs. These options allow you to access a portion of your earned wages through payroll deduction before the regular payday.

Secured Loans, Such as Auto Title Loans. While caution is advised, secured loans like auto title loans might be available. These loans use your vehicle as collateral, potentially offering lower interest rates than unsecured quick loans.

Online Lender Options. Explore reputable online lenders such as SoFi or Avant. These comprehensive financial service provider options offer competitive rates and terms of personal loans.

Personal Installment Loan. Consider a personal installment loan, which provides a lump sum with fixed monthly payments. These loans often have more favorable terms than short-term loans, making them a better choice for managing your finances.

Payday Alternative Loan. Explore payday alternative loans (PALs) offered by some credit unions. These loans are designed as more affordable alternatives to traditional payday loans, allowing you to save money through lower rates and longer repayment terms.
Editorial opinion
Important
Methodology
At Finanso, we've carried out a comprehensive analysis of over 100 lenders, assessing them based on 35 different parameters across six key categories: accessibility of loans, customer relations, quality of service, interest rates, and transparency of conditions.
In each category, we carefully considered the most critical factors in selecting a lender. These factors include the interest rates, available loan amounts, minimum credit score, minimum income, application fees, and the speed at which funds are transferred.
At Finanso, we highly value our users, which is why we also focus on the quality of customer service, user reviews, and additional features that can aid our users in making a well-informed decision.
Our ultimate goal is to provide insightful recommendations and expert advice to assist you in selecting a lender that best caters to your specific needs.
Additional resources
To learn more about same-day loans and best practices, check out some of the following resources:
Sources