What are Payday Loans?
A payday loan is a short-term, high-cost loan that provides borrowers with quick access to cash, usually for a small amount. These loans are typically due on the borrower's next payday, hence the name. Payday loans are often used by individuals who need immediate financial assistance to cover unexpected expenses or emergencies.
Payday loans come with high interest rates and fees, making them an expensive form of credit. Borrowers are usually required to provide proof of income, such as a recent pay stub, and have an active bank account to receive the loan and make repayments. The loan repayment, along with any fees, is typically due in a lump sum on the borrower's next payday, although some lenders may offer installment plans or rollovers in certain situations.
While payday loans can offer a quick solution for short-term financial needs, they can also lead to a cycle of debt if borrowers are unable to repay the loan on time and are forced to take out additional loans or roll over the existing loan. As a result, it is essential to explore other financial options, such as personal loans, credit cards, or borrowing from friends and family, before considering a payday loan.
The loan amount can vary from 100$ to 1000$, depending on the lenders and the state laws.
Features
Payday loans are typically for smaller sums, with many states implementing restrictions on the loan size. A frequent loan cap is $500, although the limits can vary both above and below this figure.
Generally, a payday loan is paid back in a single installment on the borrower's upcoming payday or when another income source is received, such as a pension or Social Security payment. The loan's due date is usually set two to four weeks from the date it was issued, as specified in the payday loan agreement.
To repay the loan, you typically issue a post-dated check covering the entire balance, including any fees, or grant the lender permission to electronically debit the amount from your bank, credit union, or prepaid card account. If the loan is not repaid on or before the due date, the lender can cash the check or electronically withdraw funds from your account.
Payday lenders generally do not take into account your ability to repay the loan while also managing other financial commitments.
The loan amount can be disbursed in various ways, such as through cash, check, electronic deposit into your account, or by loading it onto a prepaid debit card.
Other aspects of payday loans can differ. For instance, these loans are often designed to be repaid in a single, lump-sum payment. Some states allow lenders to "rollover" or "renew" loans when they become due, enabling the borrower to pay only the fees and extend the loan's due date. In certain cases, payday loans may be structured to allow repayment in installments over an extended period.
Pros and Cons
Pros
Cons
How to Apply For a Payday Loan?
Online
Applying for a payday loan online is a relatively simple process. Here are the steps to follow:
Research. Conduct a search for reputable online payday loan providers using keywords like "online payday loans," "fast payday loans," or "payday loans online same day." Be cautious, as not all lenders are trustworthy.

Compare. Examine the terms and conditions, interest rates, and fees of various lenders. Watch out for hidden fees or unfavorable terms.

Check reputation. Look for customer reviews and ratings on websites like Trustpilot or the Better Business Bureau (BBB) to ensure the lender has a good reputation.

Verify licensure. Confirm that the lender is licensed and regulated in your state. This information should be available on their website or by contacting your state's financial regulatory agency.

Gather necessary information. Prepare the required documents and information, which may include your personal details (e.g., name, address, Social Security number), proof of income (e.g., pay stubs, bank statements), and bank account information.

Apply. Visit the lender's website and fill out the online application form with the required information. Some lenders may have a mobile app or require you to create an account before applying.

Review and sign. If your application is approved, carefully review the loan agreement before signing. Make sure you understand the repayment terms, interest rates, and any associated fees.

Receive funds. After signing the agreement, the lender should deposit the funds into your bank account, often on the same day or the next business day.
Offline
Here's a concise step-by-step guide for applying for a payday loan offline in the US:
Research local payday loan providers, comparing terms, interest rates, and fees.
Ensure the lender has a good reputation and is licensed in your state.
Prepare necessary documents, including personal details, proof of income, and bank account information.
Visit the payday loan store with the required documents.
Fill out the paper application form provided by the lender.
Review and sign the loan agreement if your application is approved.
Receive the loan amount in cash or by check from the lender.
Repay the loan according to the agreed-upon terms to avoid additional fees or penalties.
Remember that payday loans can be expensive and risky. Consider other financing options before resorting to payday loans.
Requirements
While requirements for obtaining a payday loan may vary slightly by lender and state regulations, there are some common criteria that most borrowers must meet. Consumer Financial Protection Bureau states that there are only several basic requirements to be approved for a payday loan:
Age. You must be at least 18 years old (or the age of majority in your state) to apply for a payday loan.

Proof of income. Lenders typically require borrowers to provide proof of a steady source of income, such as a pay stub, bank statement, or another form of documentation that shows regular earnings.

Valid identification. You'll need to present a valid government-issued ID (e.g., driver's license, state ID, or passport) to verify your identity.

Active checking account. Payday lenders often require borrowers to have an active checking account in good standing. This is because the loan funds are typically deposited directly into your account, and the lender may require access to your account for automatic repayments.

Contact information. Lenders will request your phone number, email address, and sometimes a physical address to stay in touch throughout the loan process.

Social Security Number (SSN) or Individual Taxpayer Identification Number (ITIN). Lenders may ask for your SSN or ITIN to verify your identity and credit history.

Credit check. Some payday lenders may perform a soft credit check to assess your credit history, but this is not always required, as payday loans are often designed for those with poor or no credit.
Keep in mind that specific requirements may vary depending on the lender, state regulations, and the size of the loan you're requesting. Some lenders may have additional criteria, such as a minimum credit score or a limit on outstanding loans. It's essential to check with the payday loan provider to ensure you meet all the requirements before applying.
Many payday lenders also ask for an active checking account, so that a post dated check can be issued. However, there are other ways to repay the loan, which we will cover later in the article.
The loan approval process can take as few as 15 minutes if you obtain the money from online lenders. In-office procedure might take a little longer. Also payday loans, unlike many other personal loans, do not require good credit history. It is important to note, that such a low entry threshold signifies high financial safety risks for the customer.
Ways to Get a Payday Loan
Direct deposit. Many payday lenders offer direct deposit into your bank account. After your loan application is approved, the lender will transfer the funds directly to your account, typically within one business day. This method is especially common for online payday loans.

Cash. If you apply for a payday loan at a storefront location, you may have the option to receive the loan amount in cash. Once your application is approved and you sign the loan agreement, the lender will provide you with the cash on the spot.

Prepaid debit card. Some payday lenders offer the option to load the loan amount onto a prepaid debit card. You can use this card to make purchases, pay bills, or withdraw cash from an ATM. Some lenders may also allow you to reload the card for future loans.

Check. In some cases, payday lenders may issue a paper check for the loan amount. You can then cash or deposit the check at your bank or a check-cashing service.
Regardless of the method you choose to receive the funds, it's crucial to repay the loan according to the agreed-upon terms to avoid additional fees, damage to your credit score, or potential legal consequences. Additionally, consider alternatives to payday loans, such as personal loans or credit cards, as these options often have lower interest rates and more favorable repayment terms.
Payday Loan Rates
It's important to note that payday loan rates and regulations vary greatly by state, and some states have banned payday loans altogether. The rates listed below are the maximum allowed, and actual rates may be lower in some cases.
Alabama - 456.25% APR (1.25% per day)
Alaska - 435.50% APR (1.19% per day)
Arizona - Payday loans are prohibited
Arkansas - Payday loans are prohibited
California - 460% APR (1.26% per day)
Colorado - 214% APR (

0.59%

per day)
Connecticut - Payday loans are prohibited
Delaware - No limit on APR
Florida - 304% APR (0.83% per day)
Georgia - Payday loans are prohibited
Hawaii - 459% APR (1.26% per day)
Idaho - No limit on APR
Illinois - 404% APR (1.11% per day)
Indiana - 391% APR (

1.07%

 per day)
Iowa - 337% APR (

0.92%

 per day)
Kansas - 391% APR (

1.07%

 per day)
Kentucky - 460% APR (

1.26%

 per day)
Louisiana - 391% APR (

1.07%

 per day)
Maine - 261% APR (

0.72%

 per day)
Maryland - Payday loans are prohibited
Massachusetts - Payday loans are prohibited
Michigan - 369% APR (

1.01%

per day)
Minnesota - 391% APR (

1.07%

per day)
Mississippi - 521% APR (1.43% per day)
Missouri - 445% APR (1.22% per day)
Montana - 36% APR (per day)
Nebraska - 404% APR (1.11% per day)
Nevada - No limit on APR
New Hampshire - 36% APR (0.1% per day)
New Jersey - Payday loans are prohibited
New Mexico - 175% APR (0.48% per day)
New York - Payday loans are prohibited
North Carolina - Payday loans are prohibited
North Dakota - 487.56% APR (1.34% per day)
Ohio - 28% APR (0.08% per day)
Oklahoma - 391% APR (1.07% per day)
Oregon - 153.73% APR (0.42% per day)
Pennsylvania - Payday loans are prohibited
Rhode Island - 260% APR (0.71% per day)
South Carolina - 391% APR (1.07% per day)
South Dakota - 36% APR (0.1% per day)
Tennessee - 459% APR (1.26% per day)
Texas - No limit on APR
Utah - No limit on APR
Vermont - Payday loans are prohibited
Virginia - 36% APR + fees (0.1% per day)
Washington - 391% APR (1.07% per day)
West Virginia - Payday loans are prohibited
Wisconsin - No limit on APR
Wyoming - 261% APR (0.72% per day)
Example payday loan 300$ - 10 days APR 300%
To calculate the interest and total cost of a payday loan, you can use the following formula or PDL calculator:
Interest = Principal x (APR / 365) x Loan Duration (in days)
Let's calculate the interest for a $300 payday loan with a 10-day term and a 300% APR:
Interest = $300 x (300% / 365) x 10
First, convert the APR to a decimal by dividing it by 100:
300% ÷ 100 = 3
Now, divide the APR by 365:
3 ÷ 365 ≈ 0.008219
Next, multiply the principal by the daily interest rate and the loan duration:
$300 x 0.008219 x 10 ≈ $24.66
So, the interest for this 10-day payday loan is approximately $24.66. To calculate the total cost of the loan, add the interest to the principal:
Total Cost = Principal + Interest
Total Cost = $300 + $24.66 ≈ $324.66
In this example, you would need to repay approximately $324.66 for a $300 payday loan with a 10-day term and a 300% APR. Keep in mind that other fees, such as loan origination fees, may also apply, which would increase the total cost of the loan.
The Real Cost of a Payday Loan in the US
Payday loan alternatives usually have monthly interest charges, which come in the percentage of the initial loan amount. The case of payday advances is different, because most payday lenders charge fixed fees 0f 10$ to 30$ per each 100$. Such fees can add up to 400% APR on average.
In Texas, for example, lenders tend to charge 20$ per 100$. If you take out a 600$ loan for 14 days, it will cost you 120$ to borrow this amount of money. The annual percentage rate would be more than 500%.
You will pay 120$ if you mange to find the money in the given time period. The chances are high, however, that you would need to extend it. A report by Pew Charitable Trusts states that it usually takes 5 months to pay back a 300$ dollars loan, let alone 600$.
Practically, it is important to consider safer loan alternatives and/or money making methods. For instance, personal loans with an average 30% APR will cost you roughly 4 times less and will typically have at least 3 month long loan term.
Best Places to Borrow Payday Loan Today 06.12.2023
MoneyMutual
MoneyMutual is your trusted platform for securing short-term loans swiftly and efficiently. We connect you with a network of lenders ready to provide you with funds in times of need. Whether you're facing an unexpected bill or an emergency expense, MoneyMutual offers a straightforward, user-friendly process to access up to $2,500. Transparent terms, fast service, and reliable support - we're committed to helping you navigate through your financial challenges. Your solution to immediate financial assistance starts with MoneyMutual.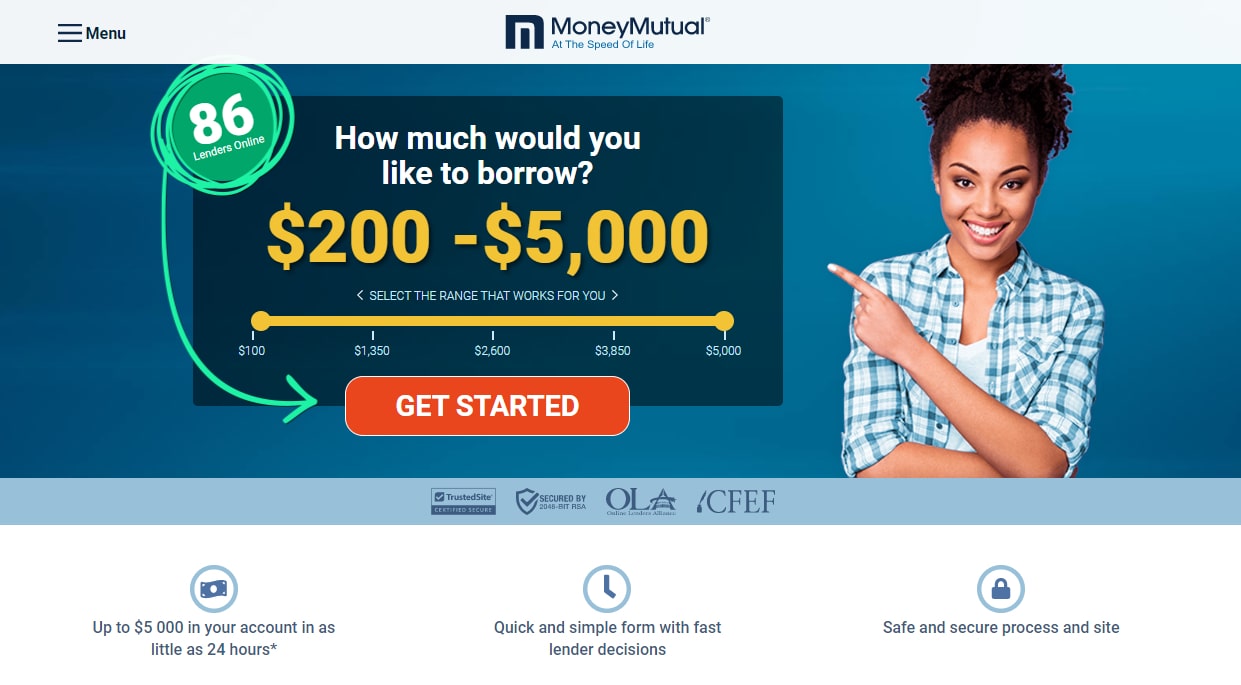 CashNetUSA
CashNetUSA is a leading online lender, committed to helping you handle your financial needs. We offer payday loans, installment loans, and lines of credit to eligible customers, providing a lifeline for those in need of short-term cash. With a user-friendly interface, rapid approval process, and transparent terms, CashNetUSA simplifies the lending process. We are recognized for our exceptional customer service and commitment to providing reliable, quick, and convenient financial solutions. Navigate your financial journey with the confidence and support of CashNetUSA.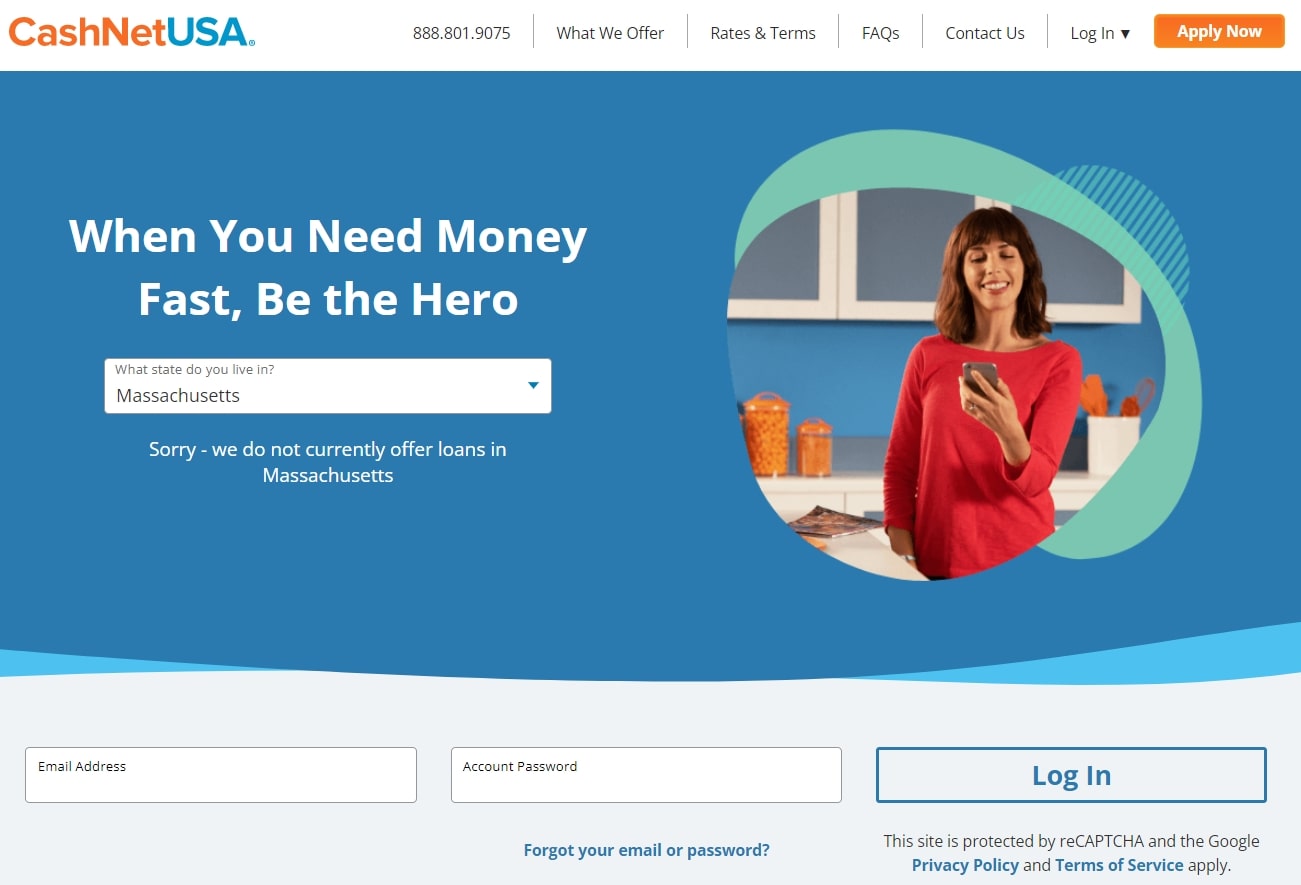 Check Into Cash
Check Into Cash is a reliable and trustworthy financial service provider, offering a broad range of lending options to meet your immediate cash needs. We specialize in payday loans, title loans, installment loans, and lines of credit. With an easy-to-use online platform and dedicated customer service, we ensure a fast and hassle-free borrowing experience. Our commitment to transparency guarantees clear terms and no hidden fees. Whether you're facing unexpected expenses or managing short-term financial gaps, Check Into Cash is here to support your financial journey.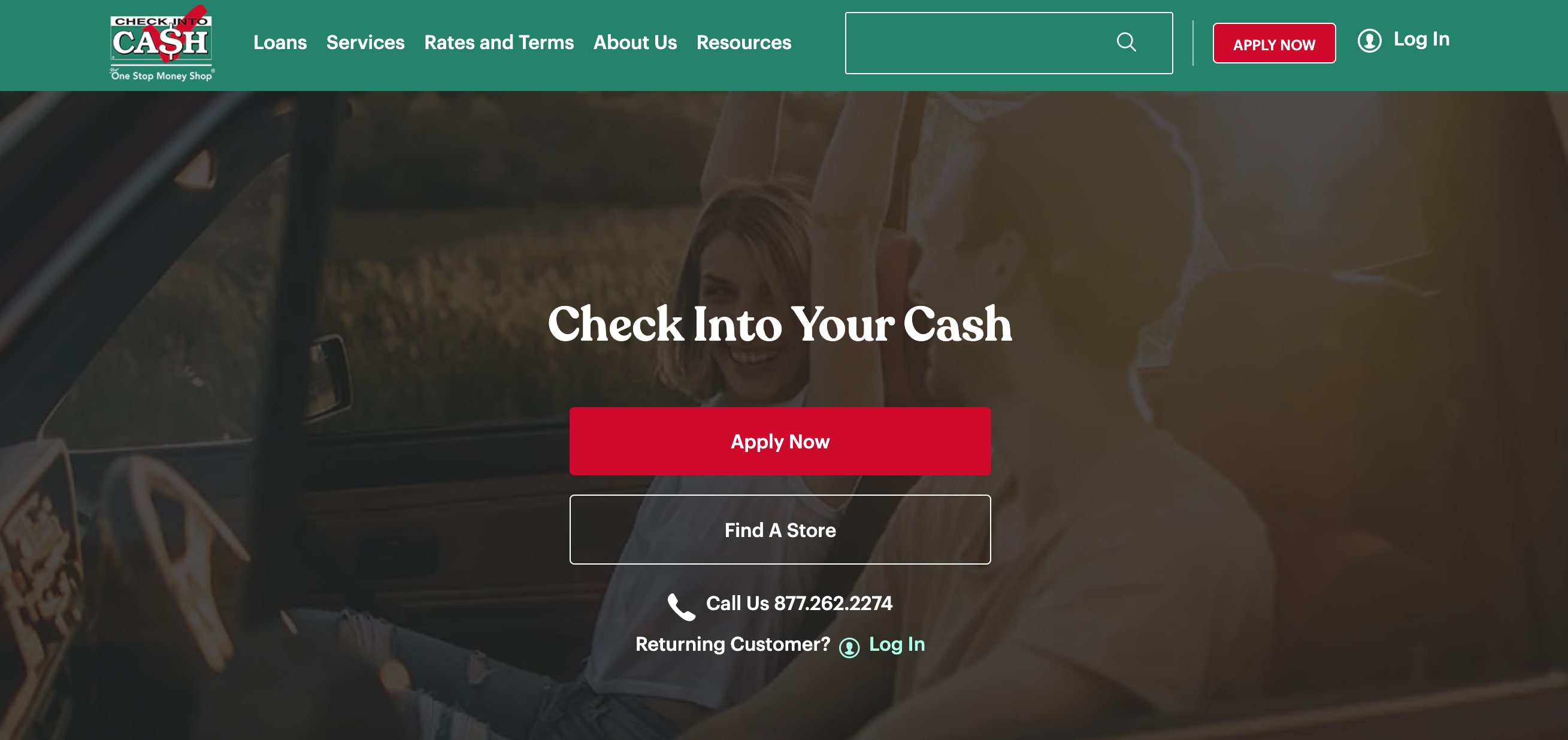 Advance America
Advance America is a trusted financial services provider, committed to empowering customers with convenient, affordable, and transparent lending solutions. We offer a variety of loan options, including payday loans, installment loans, title loans, and lines of credit. Our easy online application process, swift approval times, and dedicated customer service make securing your loan a seamless experience. At Advance America, we're not just providing a financial service; we're creating a supportive environment where you can manage your short-term financial needs confidently. Trust Advance America to advance your financial well-being.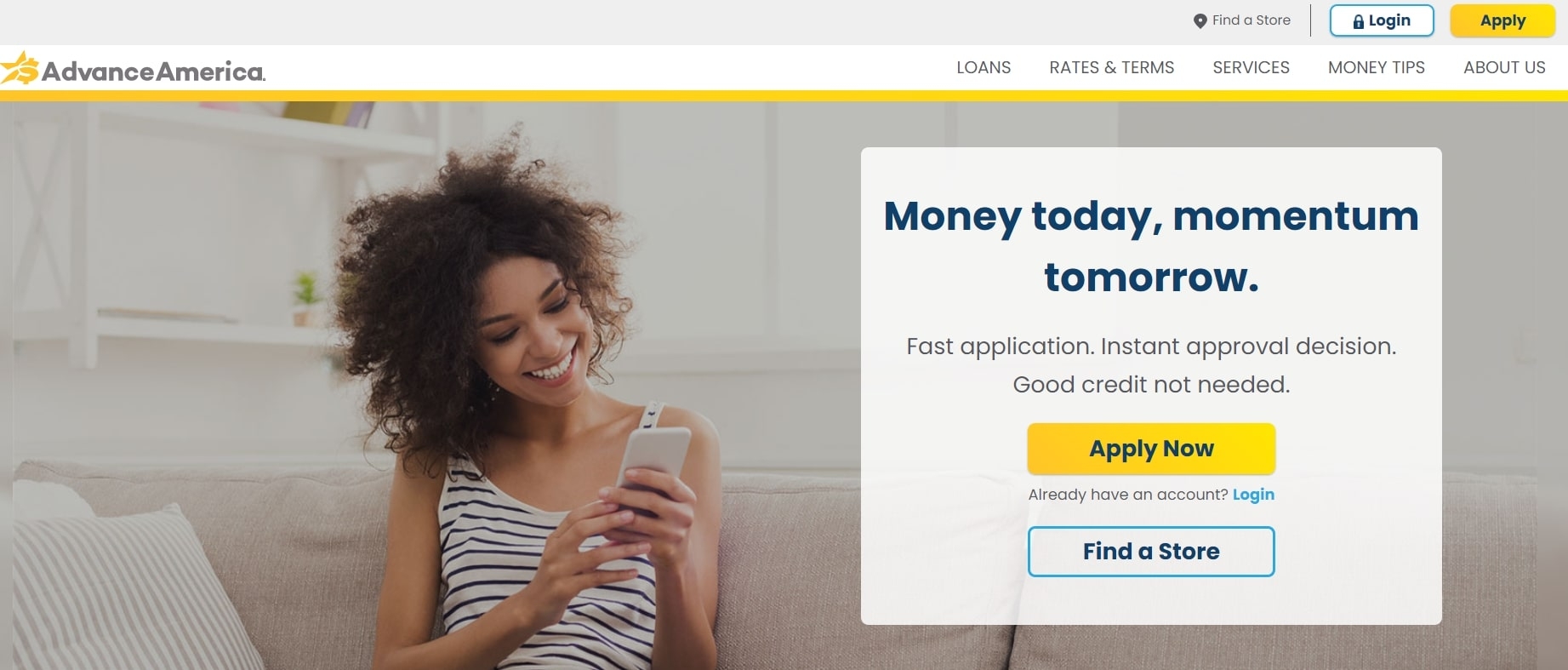 Speedy Cash
Speedy Cash is your go-to platform for fast, reliable, and transparent lending services. We offer various loan types including payday loans, installment loans, title loans, and lines of credit. Our streamlined application process, quick approvals, and excellent customer service have made us a trusted name in short-term lending. Whether you're managing unexpected expenses or looking for a quick financial boost, Speedy Cash provides a hassle-free solution. Committed to customer empowerment, we offer clear terms and flexible repayment options. Get the financial support you need, exactly when you need it, with Speedy Cash.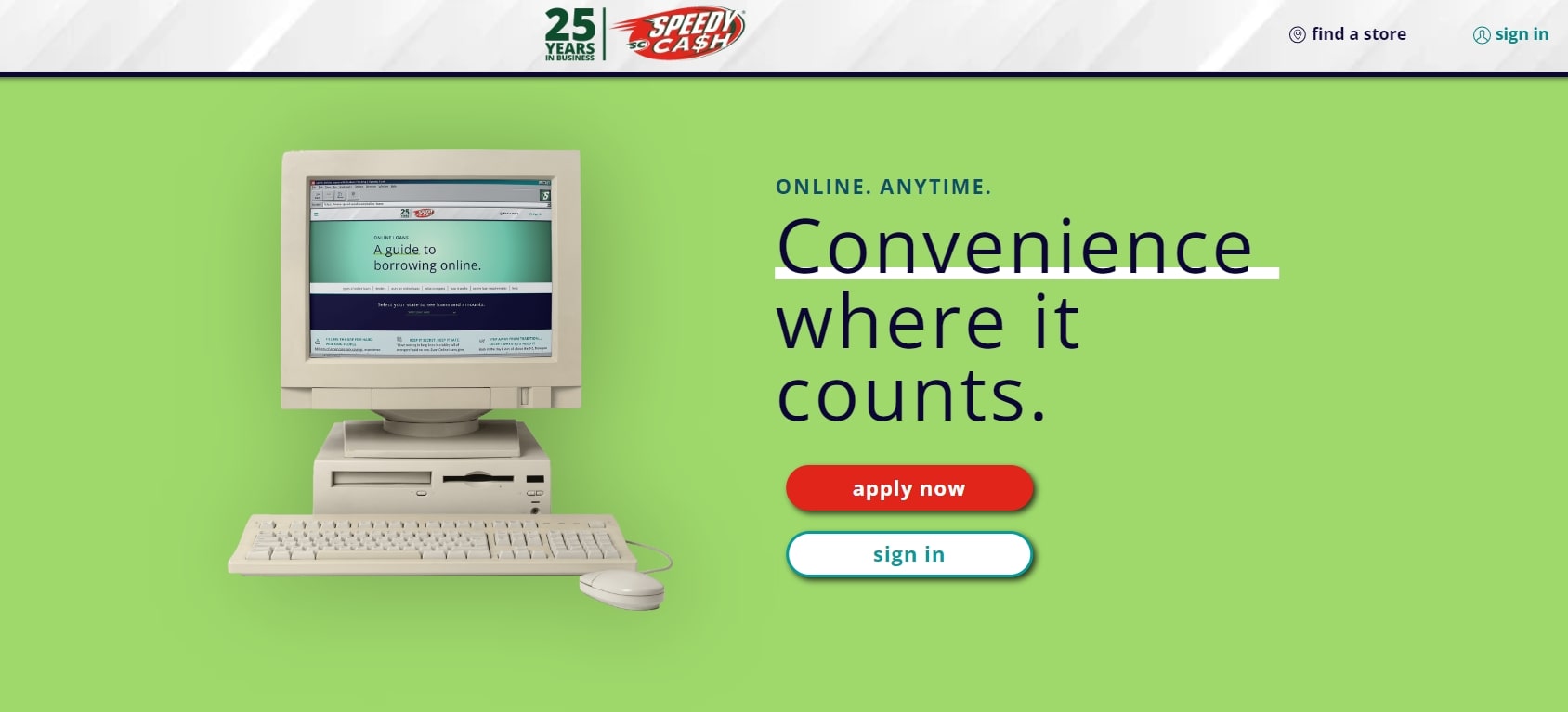 Ace Cash Express
Ace Cash Express is a premier financial services provider, offering payday loans, installment loans, title loans, and lines of credit to help meet your short-term financial needs. With a simple and quick application process, excellent customer service, and transparent terms, we aim to make your borrowing experience as smooth as possible. Our commitment to customer empowerment sets us apart, providing you with the necessary tools and support to manage your finances confidently. Whether facing an unexpected expense or in need of a financial boost, turn to Ace Cash Express for a reliable and efficient solution.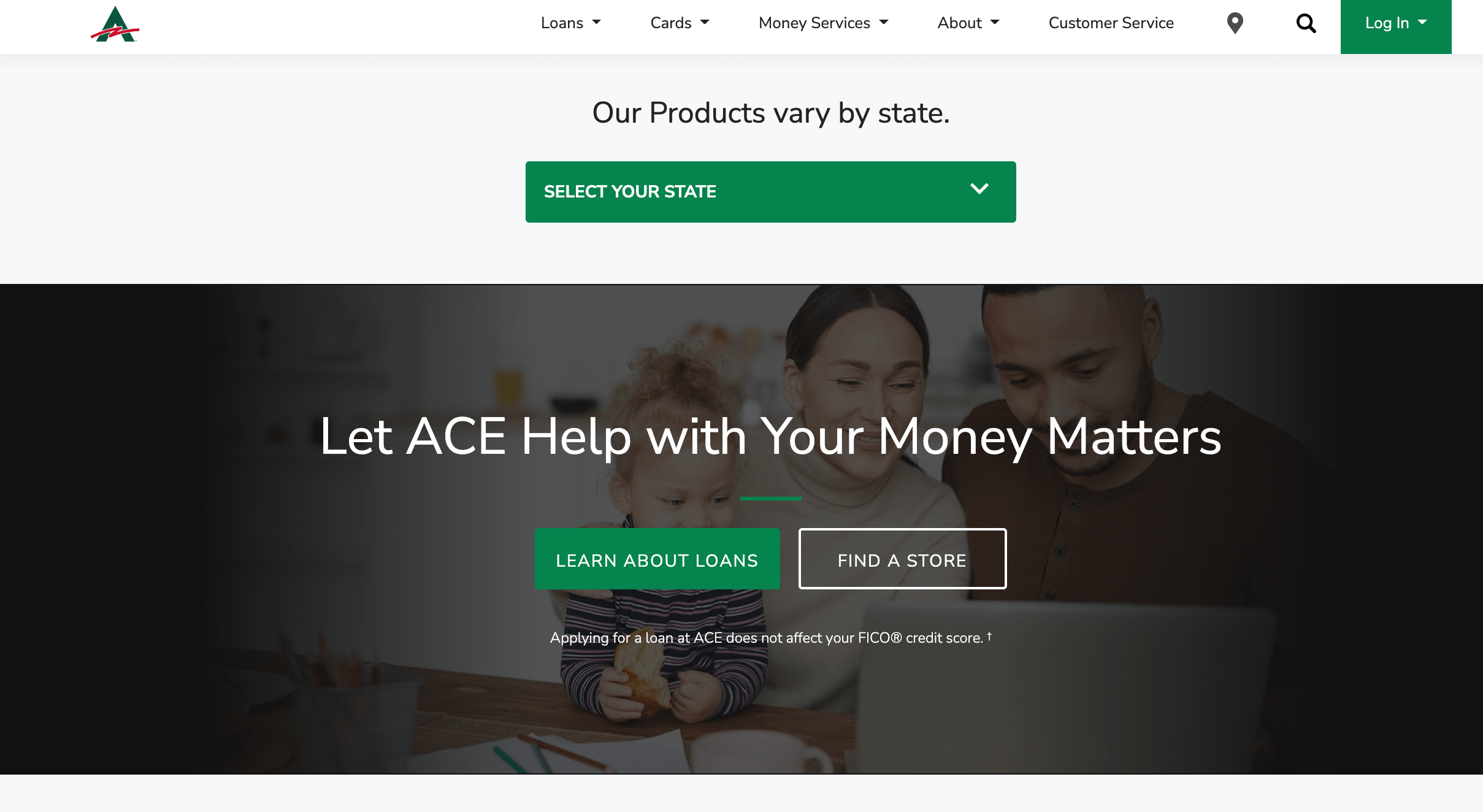 OppLoans
OppLoans is a reputable online lender, providing personal loans that offer a more affordable alternative to payday loans. We pride ourselves on delivering fast funding, exceptional customer service, and transparent loan terms. With an easy online application process, we are committed to helping borrowers with less-than-perfect credit. At OppLoans, we don't just provide a loan; we offer a commitment to care for your financial health, delivering resources and guidance to help you make informed financial decisions. Trust OppLoans for accessible, trustworthy, and compassionate lending services.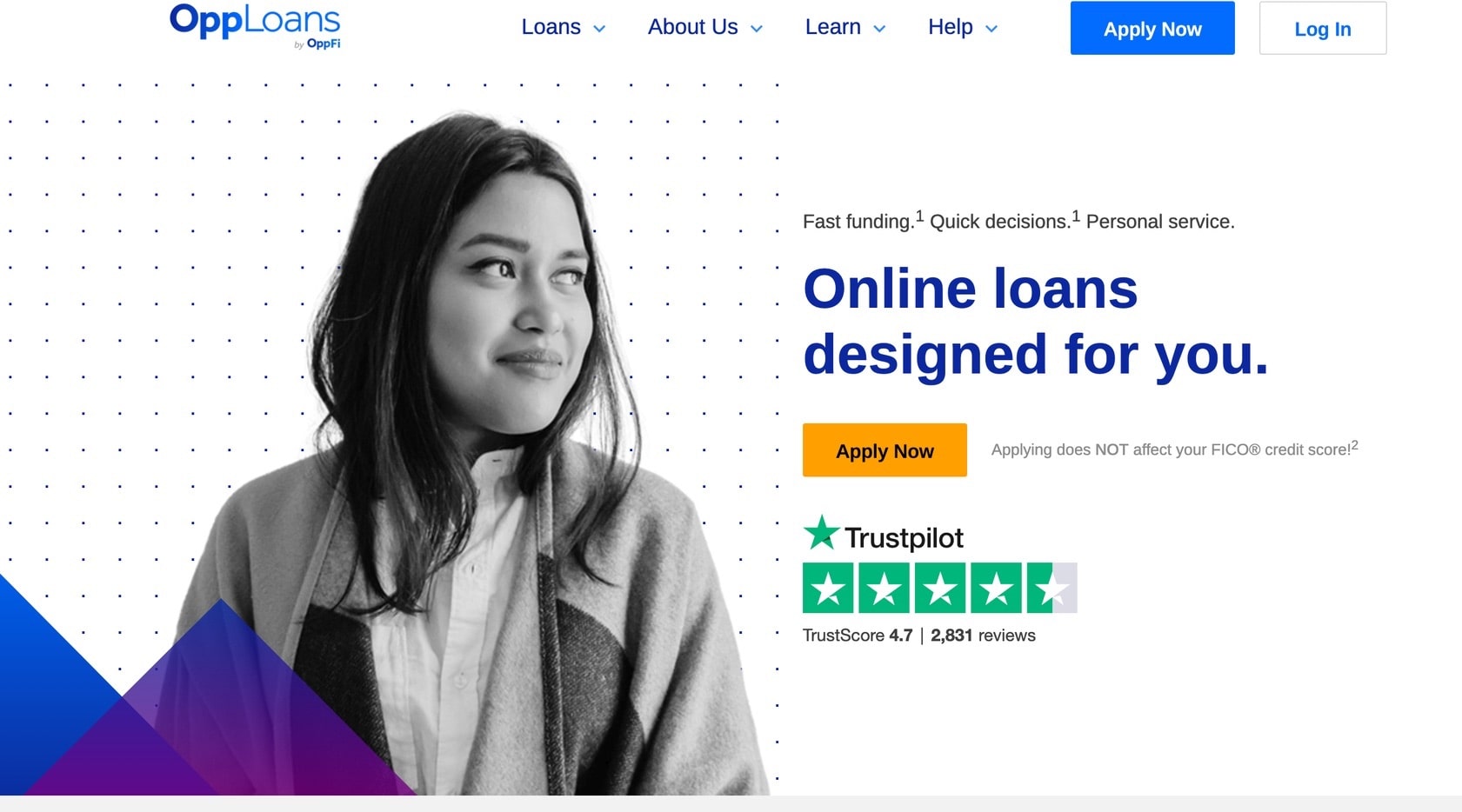 Moneytree
Moneytree is a trusted financial services provider offering a range of solutions like payday loans, installment loans, and check cashing services. Our mission is to provide immediate financial assistance while prioritizing customer satisfaction and transparency. With an easy application process, clear terms, and exceptional customer service, we strive to make your borrowing experience straightforward and stress-free. Whether you're dealing with an unexpected expense or need short-term financial support, Moneytree is here to assist. Choose Moneytree for a reliable and customer-centric approach to your financial needs.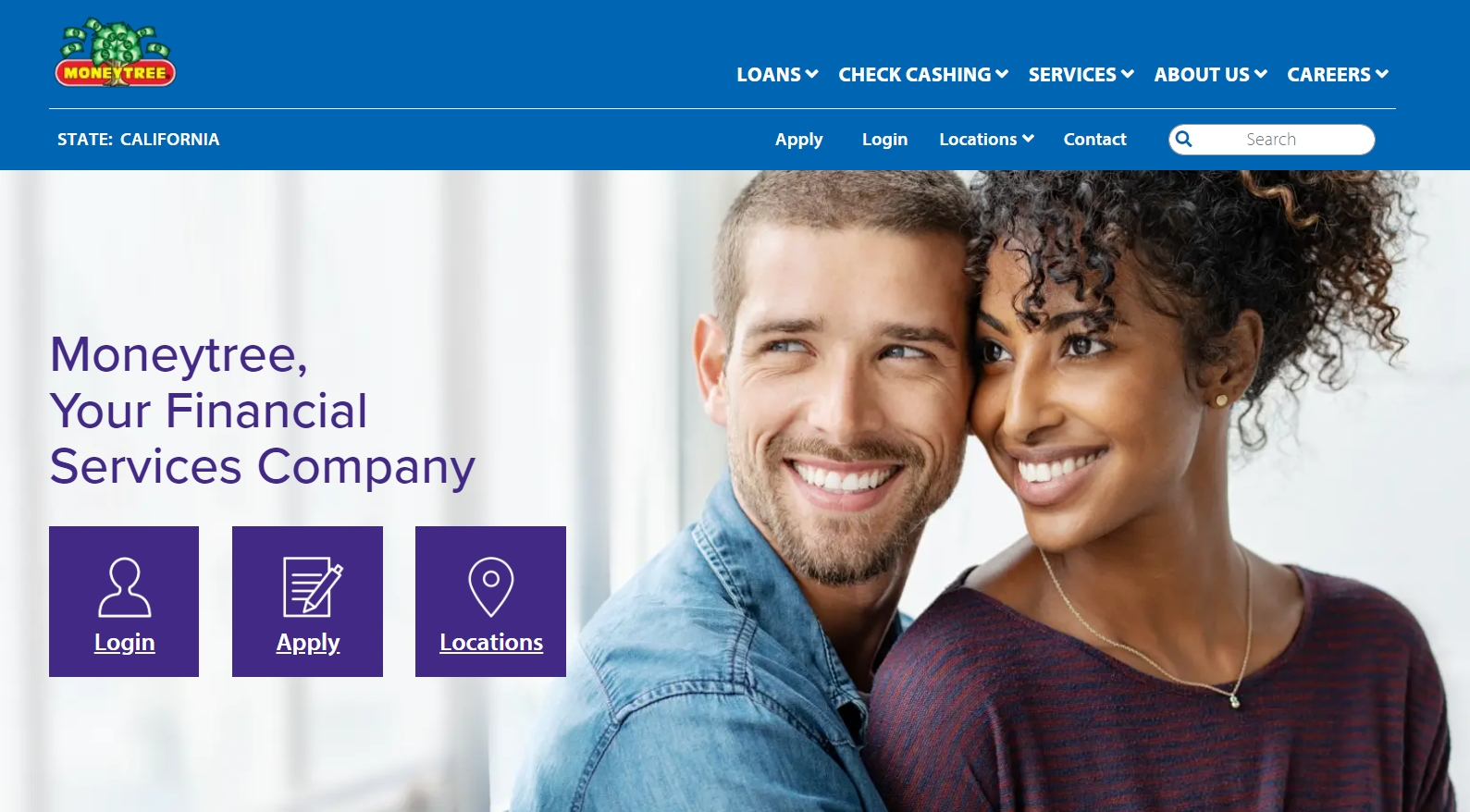 Alternatives to Payday Loans
When it comes to managing unexpected expenses, payday loans may seem like an easy solution. However, they often come with high interest rates and other drawbacks. Fortunately, there are several alternatives to consider:
Learn more in our article - Best Alternatives to Payday Loans During a Crisis.
How to Repay a Payday Loan Debt?
While the repayment terms might vary, the customer typically will have to make one lump sum payment since payday loans are not installment loans. When signing agreements and obtaining the loan, the borrower practically decides how they will repay the loan. According to Consumer Financial Protection Bureau, the following options are usually available:
Personal check. Writing a post dated check to take out a payday loan is a common practice. It often serves to "secure" a loan and is redeemed only in case of no payment from the borrower. Sometimes, though, the agreement with the lender can include checks as a main payment method.
Automated Clearing House authorization. ACH authorization allows the lender to withdraw the money of the loan and additional fees electronically from your bank account. Alternative options for withdrawal are prepaid card account or credit union account.
With cash. If your payday lender operates a traditional retail store and you filled out the application at the office, you might need to come to the location and pay off your loan with cash.
Payday loans are short term, so their repayment period can be two to four weeks. If you cannot pay the money back on the due date, the lender can offer you to extend the terms or, if that is prohibited, to reborrow the loan. Consumer Financial Protection Bureau has found that 1 out of 4 loans are borrowed more than 9 times, which clearly identifies how financially unreasonable and exploitative payday loans may be.
Legal Regulation of the Payday Loan Market in the USA
According to Consumer Federation of America, there are three types of states based on how they regulate payday lending: legal, partially legal and illegal.
Legal
There are 32 states that allow high interest payday lending: Alabama, Alaska, California, Delaware, Florida, Hawaii, Idaho, Illinois, Indiana, Iowa, Kansas, Kentucky, Louisiana, Michigan, Minnesota, Mississippi, Missouri, Nebraska, Nevada, North Dakota, Ohio, Oklahoma, Rhode Island, South Carolina, Tennessee, Texas, Utah, Virginia, Washington, Wisconsin, and Wyoming.
The legal grounds are, however, quite dubious. Some states cannot handle state law loopholes that make payday lending possible and other fail to regulate interest rates. For instance, in 2008 in Ohio a vote resulted in capping rates. But the payday business found state laws that authorize lending and simply switched to them.
Partially Legal
Maine, New Mexico and Oregon are the three states which permit lower interest rates and smaller loan amounts, but ban expensive loans. To detalize: Maine limits monthly interest rate to 30%. New Mexico caps APR that is higher than 175% and has the minimum loan time of 120 days. Oregon has also fixed the minimum repayment period but to 30 days and, additionally, has set a 10$ per 100$ loan fee.
Illegal
In 15 states and the District of Columbia have sufficiently restricted payday loans by capping the APR. These measures are meant to fight usury (unfair and excessive lending profits).
Montana, Colorado and New Hampshire have each capped annual interest rates at 36 percent as a result of ballot voting that took place in late 2000-s - early 2010-s.
South Dakota passed a similar ballot in 2016 and limited annual rate for car title, payday and installment loans at 36%.
New York and New Jersey limit loans to 25 percent and 30 percent respectively on the grounds of criminalizing usury.
Arkansas has the lowest annual percentage rate limit of 17 percent.
In North Carolina payday lending was legal for several years, but the authorization laws haven't been renewed due to clearly common debt trapping.
The District of Columbia also retracted its payday laws.
Connecticut, Maryland, Massachusetts, Pennsylvania, Vermont, West Virginia and Georgia never legalized payday lending.
Military service members protection
The Military Lending act of 2007 (extended 2016) states that active-duty service members and their dependants require special conditions of lending. Payday loans are entirely prohibited and for other personal loans a maximum APR of 36% is set.
Methodology
At Finanso, we've carried out a comprehensive analysis of over 100 lenders, assessing them based on 35 different parameters across six key categories: accessibility of loans, customer relations, quality of service, interest rates, and transparency of conditions.
In each category, we carefully considered the most critical factors in selecting a lender. These factors include the interest rates, available loan amounts, minimum credit score, minimum income, application fees, and the speed at which funds are transferred.
At Finanso, we highly value our users, which is why we also focus on the quality of customer service, user reviews, and additional features that can aid our users in making a well-informed decision.
Our ultimate goal is to provide insightful recommendations and expert advice to assist you in selecting a lender that best caters to your specific needs.
Additional resources
To learn more about Online Payday Loans and best practices, check out some of the following resources:
Sources