What is an Online Tribal Loan?
Online tribal loans are a type of financial lending service that operates through online platforms and is provided by tribal lenders, which are financial institutions owned and operated by Native American tribes. These loans typically offer a convenient and accessible solution for individuals who may have limited access to traditional banking services or face challenges in obtaining credit from mainstream lenders. The online nature of tribal loans allows borrowers to apply and receive funds remotely without the need for physical visits to brick-and-mortar locations. While terms and conditions may vary, tribal loans generally feature a simplified application process, flexible repayment options, and competitive interest rates. It is important for borrowers to carefully review the terms of the loan and ensure they understand all associated fees and obligations before proceeding with an online tribal loan.
Features
Simplified Application Process. Online tribal loans often boast a straightforward application process, allowing borrowers to conveniently apply for a loan from the comfort of their own homes. The digital platform typically provides an intuitive interface where applicants can enter their personal and financial information, upload necessary documents, and submit their loan requests.

Consideration for Bad Credit Applicants. Online tribal loans may be more accessible for individuals with less-than-perfect credit scores. While credit history is still a factor, tribal lenders often consider other aspects of the borrower's financial profile, such as income and employment stability, making these loans an option for those who traditional lenders may have declined.

Supportive Customer Service. Reliable online tribal lenders offer dedicated customer support to address borrowers' inquiries and provide assistance throughout the loan process. Borrowers can typically reach out to customer service representatives via phone, email, or live chat, ensuring a smooth and satisfactory borrowing experience.
Pros and cons
Pros
Cons
How can I get an Online Tribal Loan?
Research and Identify Reputable Lenders. Begin by conducting thorough research to identify reputable online tribal lenders. Look for lenders that have positive customer reviews, transparent terms and conditions, and a strong track record in the industry.

Understand Loan Requirements. Review the loan requirements of the tribal lenders you have shortlisted. Take note of eligibility criteria such as age, income, employment status, and any specific documentation they may require during the application process.

Compare Loan Options. Compare the loan options available from different online tribal lenders. Look for factors such as loan amounts, repayment terms, interest rates, fees, and any additional features that may be relevant to your financial needs.

Gather Required Information and Documents. Collect the information and documents the lender requires for the loan application. This may include personal identification, proof of income, bank statements, and other supporting documents.

Visit the Lender's Website. Visit the website of the chosen online tribal lender. Navigate to the loan application section, which is usually prominently displayed or can be found under the "Apply Now" or "Get Started" tab.

Fill Out the Application Form. Complete the online application form accurately and provide all the requested information. Be sure to double-check the details for accuracy and completeness before submitting the application.

Review Terms and Conditions. Carefully review the terms and conditions of the loan before proceeding. Pay attention to important details such as repayment terms, interest rates, fees, and any penalties or charges that may apply.

Submit the Application. Once you have reviewed the terms and conditions and are satisfied with the loan offer, submit the completed application form through the lender's website. Some lenders may provide an instant decision, while others may take some time to review your application.

Await Approval and Loan Agreement. After submitting the application, await approval from the lender. You will receive a loan agreement outlining the terms and conditions if approved. Take the time to read the agreement thoroughly and ensure you understand all the terms before proceeding.

Sign the Loan Agreement. If you agree to the terms and conditions outlined in the loan agreement, sign it electronically or as instructed by the lender. This indicates your acceptance of the loan terms and your commitment to repay the borrowed amount.

Receive Funds. Once the loan agreement is signed, the lender will initiate the fund disbursement process. Depending on the lender's policies and your chosen disbursement method, the funds may be deposited directly into your bank account or transferred to you through other means.
Requirements and conditions
Age Requirement. Lenders typically require borrowers to be at least 18 years old. Some lenders, such as 21 years or older, may have a higher age requirement.

Proof of Tribal Membership or Residency. As tribal loans are often provided by lenders affiliated with Native American tribes, borrowers may need to provide proof of tribal membership or residency in a tribal area. This requirement ensures that the borrower meets the eligibility criteria specific to tribal lending.

Income Verification. Lenders generally require borrowers to have a stable source of income. This could include employment, self-employment, government benefits, or other regular income streams. Proof of income, such as pay stubs, bank statements, or tax returns, may be requested to verify the borrower's ability to repay the loan.

Employment or Financial Stability. To evaluate their creditworthiness, lenders may assess the borrower's employment history or financial stability. They may consider factors such as the length of employment, consistent income, and overall financial situation to determine the borrower's ability to repay the loan.

Credit Check. While tribal lenders may be more flexible than traditional lenders regarding credit history, some lenders may still conduct a credit check. However, a poor credit score may not necessarily disqualify a borrower from obtaining a tribal loan, as other factors are considered.

Bank Account. Borrowers are often required to have a valid bank account where the loan funds can be deposited and where the lender can set up automatic repayments. A bank account facilitates the smooth flow of funds during the loan process.

Personal Identification. Lenders typically require borrowers to provide valid personal identification, such as a driver's license, passport, or state-issued ID, to verify their identity and prevent fraud.
Best places to get an Online Tribal Loans today 29.09.2023
Plain Green Loans
Plain Green Loans is a tribal lending company offering individuals short-term installment loans. They claim to provide quick and easy access to funds with the convenience of online applications. Interest rates and loan terms may vary based on the borrower's creditworthiness and the tribe associated with the loan.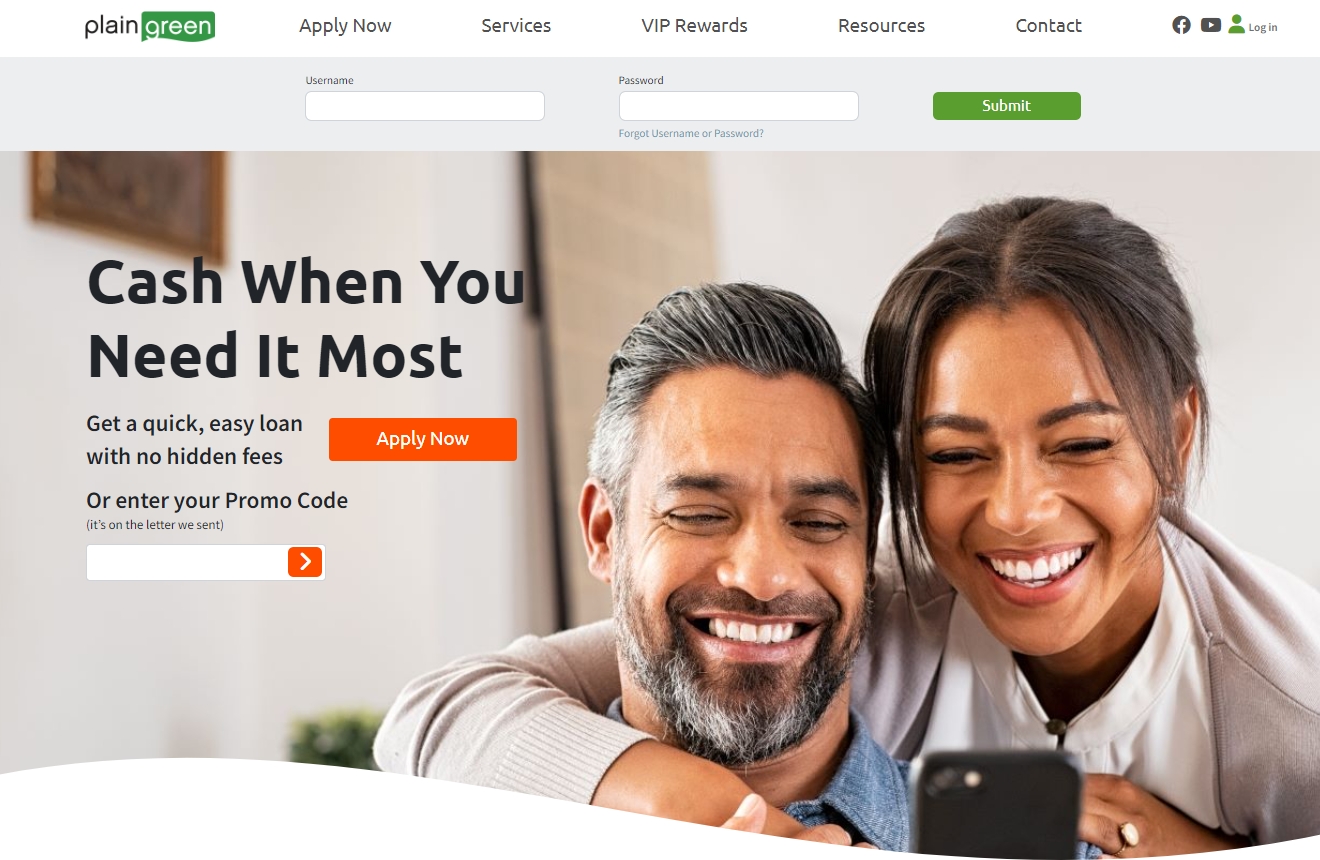 Blue Trust Loans
Blue Trust Loans is a tribal lender that offers short-term installment loans, now operating as eLoan Warehouse. They state that their loans are designed to help individuals bridge the gap between paydays. Loan amounts and terms are based on various factors, including the borrower's credit history and the tribe's regulations.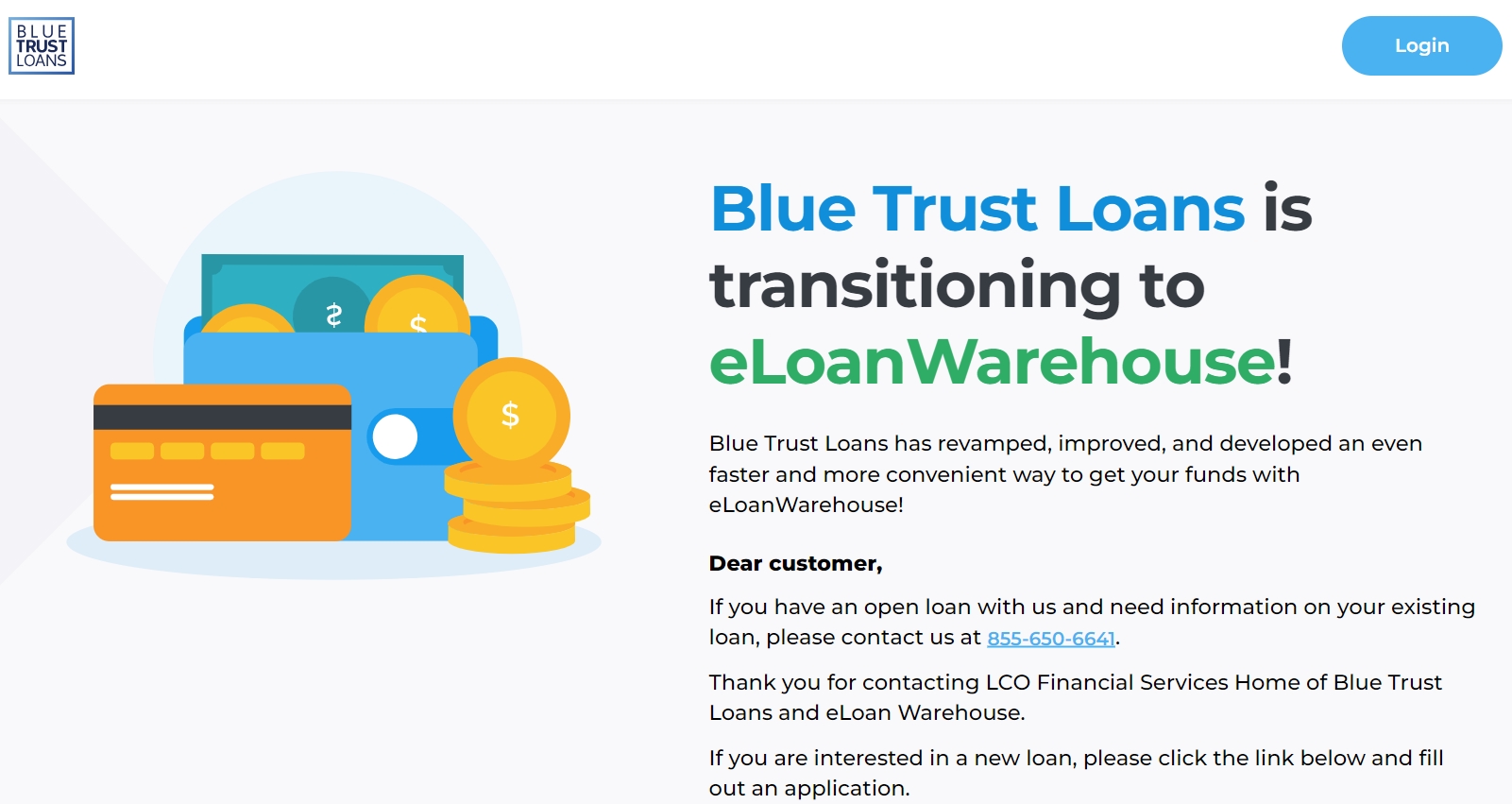 Big Picture Loans
Big Picture Loans is a tribal lending company that provides small-dollar installment loans. They emphasize a simple application process and aim to offer quick decisions. Loan terms, interest rates, and loan amounts may vary based on the borrower's eligibility and the tribe's guidelines.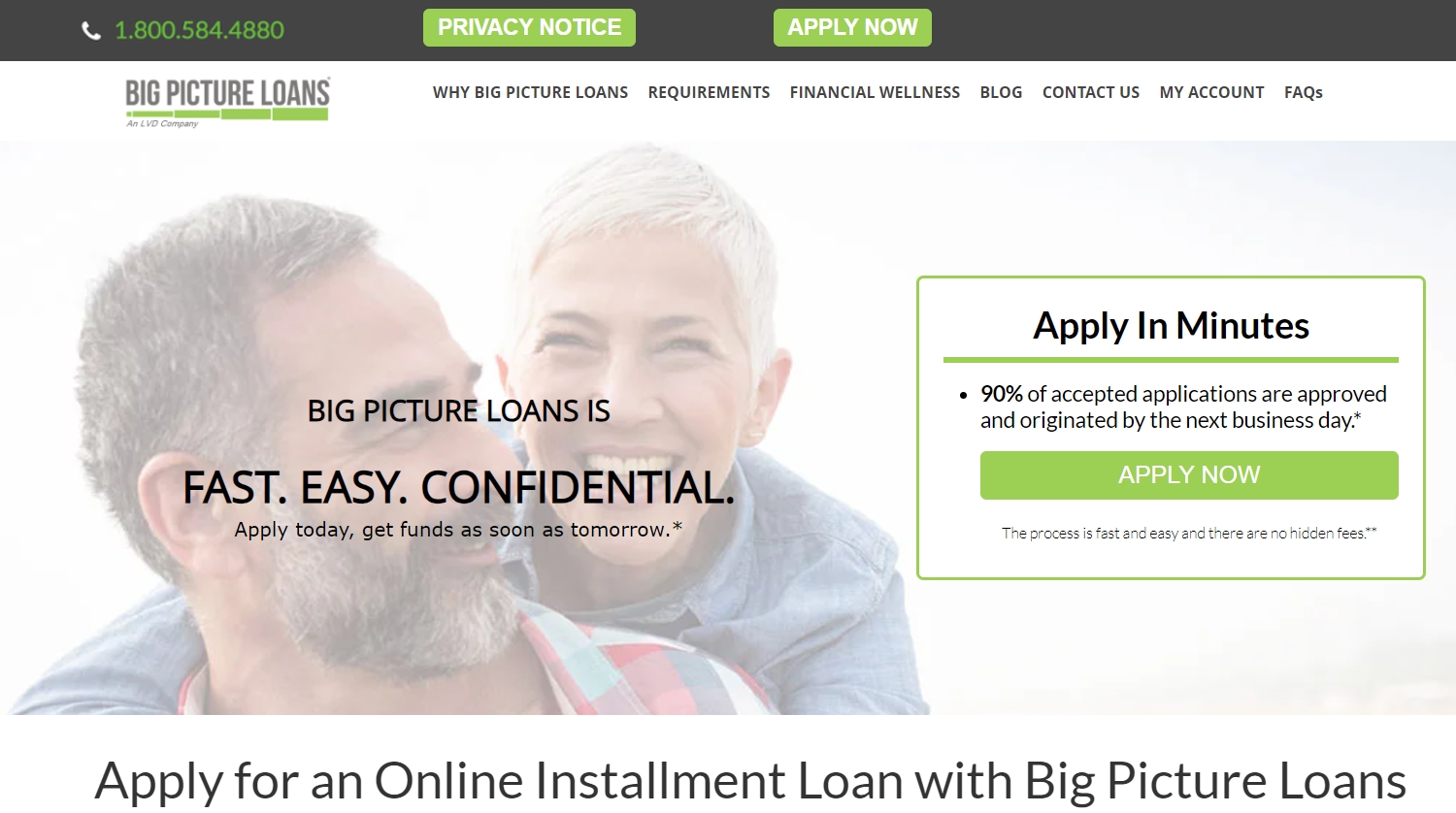 Arrowhead Advance
Arrowhead Advance is a tribal lender that offers installment loans. They claim to provide funds quickly and securely to individuals who may have difficulty obtaining traditional bank loans. Loan terms and interest rates will depend on the borrower's creditworthiness and the tribal lending guidelines.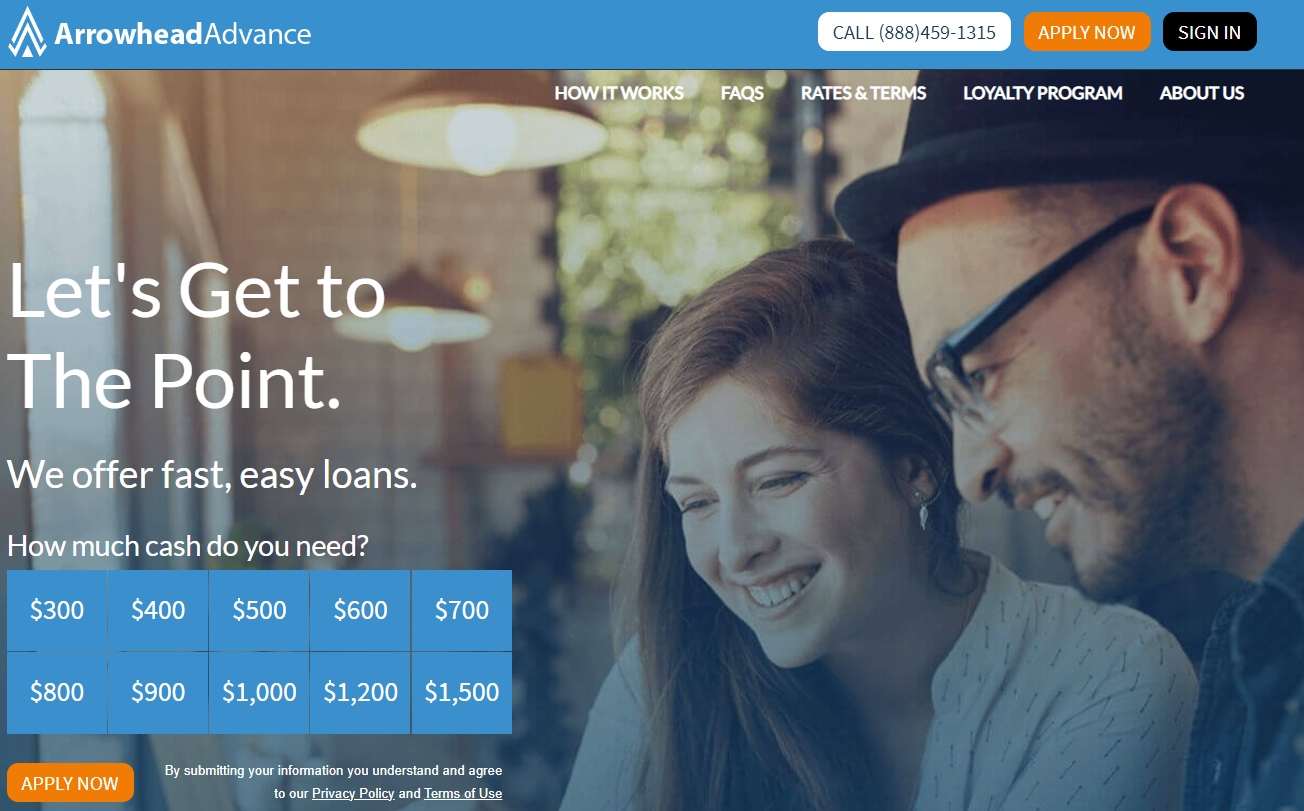 Ways to receive the money
Direct Deposit to Bank Account. One common method is to have the funds from the online tribal loan directly deposited into your bank account. This allows for easy access to the borrowed funds and enables you to use the money for various purposes, such as paying bills or making purchases electronically.

Physical Check. Some lenders may offer the option of issuing a physical check for the loan amount. In such cases, the borrower can deposit the check into their bank account or cash it at a bank or check-cashing establishment to access the funds.

Prepaid Debit Card. Another option is to receive the loan funds on a prepaid debit card provided by the lender. This card can be used like a regular debit card to make purchases or withdraw cash from ATMs, providing a convenient way to access borrowed funds.

Electronic Funds Transfer. In certain cases, the lender may offer an electronic funds transfer (EFT) option to transfer the loan funds directly to your existing prepaid card or another designated bank account. This method allows for immediate access to the funds once the transfer is completed.

Cash Disbursement. Depending on the lender and their specific policies, it may be possible to receive the loan funds in cash. This can be particularly useful for borrowers who prefer to have physical cash on hand or have limited access to banking services.
How to repay Online Tribal Loans?
Understand the Loan Terms. Take the time to thoroughly review and understand the terms and conditions of the online tribal loan before accepting the funds. Pay attention to the repayment period, interest rate, fees, and any penalties or charges that may apply. Understanding the loan terms will help you plan and budget for timely repayment.

Create a Repayment Plan. Develop a repayment plan that suits your financial situation. Consider your income, expenses, and other financial obligations to determine how much you can comfortably allocate toward loan repayment each month. Having a well-thought-out plan will help you stay on track and avoid missed or late payments.

Set Up Automatic Payments. Whenever possible, set up automatic payments for your online tribal loan. This can be done through your bank's online bill payment system or by authorizing the lender to deduct the repayment amount from your bank account automatically. Automatic payments help ensure that you never miss a payment and avoid any associated late fees or penalties.

Consider Making Extra Payments. If your financial situation allows, consider making extra payments toward your online tribal loan whenever possible. By paying more than the minimum required amount, you can reduce the overall interest charges and potentially pay off the loan sooner. Be sure to check with the lender regarding any prepayment penalties or specific guidelines for making additional payments.

Consider Biweekly Payments. Instead of making monthly payments, consider making biweekly payments. By doing so, you effectively make an extra payment each year, which can help reduce the overall interest accrued and shorten the repayment period.
Alternatives
Things to pay attention to
Verify the Lender's Legitimacy. Before borrowing an online tribal loan, carefully research and verify the lender's legitimacy. Ensure that the lender is licensed to operate and follows applicable state and federal laws. Look for information about the lender's reputation, customer reviews, and any regulatory actions or complaints history.
Check for Proper Disclosure. Legitimate lenders provide clear and transparent information about their loan terms, fees, and repayment conditions. Pay attention to the loan agreement and disclosure documents, ensuring that all relevant details are clearly stated and understandable. Avoid lenders who are vague or hesitant in providing essential information.
Review Privacy and Security Measures. Protecting your personal and financial information is crucial when dealing with online transactions. Verify that the lender has robust privacy and security measures in place to safeguard your data. Look for secure website connections (https://), privacy policies, and encryption technologies that protect your information from unauthorized access.
Scrutinize Interest Rates and Fees. Carefully review the interest rates and fees associated with the online tribal loan. Compare them to industry standards and consider whether they are reasonable and affordable. Be cautious of lenders who charge excessively high interest rates or hidden fees, as they can significantly increase the overall cost of borrowing.
Understand Repayment Terms and Penalties. Take time to understand the loan's repayment terms, including the repayment period, due dates, and any penalties for late payments or early repayment. Ensure that the terms align with your financial situation and that you can comfortably meet the repayment obligations without incurring additional fees or penalties.
Read Customer Reviews and Testimonials. Research customer reviews and testimonials about the lender to gain insights into other borrowers' experiences. Pay attention to positive and negative feedback to understand the lender's reputation, customer service, and reliability.
Contact Customer Support. Legitimate lenders should have accessible and responsive customer support channels. Reach out to the lender's customer support team with any questions or concerns you may have. Evaluate their responsiveness and willingness to address your queries, as this reflects the lender's commitment to customer service.
Editorial opinion
Important
How to choose a lender
Make sure to confirm whether the lender is licensed to operate in your state. You can verify this information with your state regulator or attorney general.
Check if the lender is a member of a reputable association, such as the Community Financial Services Association of America. Membership in such organizations may provide an extra level of reliability.
Carefully review all the terms and conditions of your loan contract.
Thoroughly examine the interest rates and ensure that your contract includes a detailed breakdown of the total cost of the loan.
Take advantage of your right of rescission. Usually, you can rescind the loan within three days after signing the agreement. Alternatively, there is typically a "cooling-off" period, which allows you several days to thoroughly review the contract before making an informed decision to enter into a consumer loan agreement based on the terms specified by the lender.
Choosing a lender is a significant decision that demands careful consideration and a good understanding of how such organizations operate.
Methodology
At Finanso, we've carried out a comprehensive analysis of over 50 microfinance organizations, assessing them based on 35 different parameters across six key categories: accessibility of loans, customer relations, quality of service, interest rates, and transparency of conditions.
In each category, we carefully considered the most critical factors in selecting a lender. These factors include the interest rates, available loan amounts, minimum credit score, minimum income, application fees, and the speed at which funds are transferred.
At Finanso, we highly value our users, which is why we also focus on the quality of customer service, user reviews, and additional features that can aid our users in making a well-informed decision.
Our ultimate goal is to provide insightful recommendations and expert advice to assist you in selecting a lender that best caters to your specific needs.
Additional resources
To learn more about tribal loans, check out some of the following resources:
Sources