What is an online line of credit?
An online line of credit is a flexible and convenient financial product that allows borrowers to access a pre-approved pool of funds on an as-needed basis. Unlike a traditional personal loan, where borrowers receive a lump sum and make fixed monthly repayments, a personal line of credit loan allows borrowers to draw funds up to a specified credit limit whenever they require them. The repayment terms are usually more flexible, allowing borrowers to pay interest over time. Online lines of credit are typically offered by digital lenders and financial institutions, enabling borrowers to apply and manage their credit lines entirely through online platforms. This accessible and adaptable financial tool has become popular for its convenience, quick access to funds, and the ability to address short-term financial needs without having to go through the loan application process each time.
Features
Customizable Withdrawals. Borrowers can choose the amount they need to withdraw from their line of credit, which can be as small or as large as their credit limit allows. This gives borrowers more control over their borrowing and helps to manage interest costs.
Easy Online Access. An online line of credit is applied and managed through digital platforms. Borrowers can apply online, access their credit line, make repayments, and monitor their balance conveniently from their computers or smartphones.
No Collateral Required. Many online lines of credit are unsecured, meaning borrowers do not need to provide collateral, such as property or asset, to secure the credit line. This reduces the risk for borrowers but may result in higher interest rates.
Flexible Repayment Terms. Online lines of credit often offer more flexible repayment options. Borrowers can choose to make minimum monthly payments or pay off the entire balance, giving them control over how quickly they want to repay the borrowed amount.
Quick Funding. The online line of credit application process is typically faster than traditional loans. Once approved, borrowers can often receive funds within a few business days, making it an efficient solution for urgent financial needs.
Credit Score Building. Responsible and timely usage of an online line of credit can positively impact a borrower's credit score. Demonstrating good repayment behavior can help improve the borrower's creditworthiness over time.
Financial Safety Net. An online line of credit can serve as a valuable financial safety net, offering peace of mind during unexpected expenses or emergencies. Borrowers can have access to funds without resorting to high-interest credit cards or other costly borrowing options.
Pros and cons
Pros
Cons
How can I get an online line of credit?
Research and Compare Lenders. Begin by researching reputable online lenders that offer lines of credit. Compare interest rates, credit limits, repayment terms, and any additional fees associated with the credit line.

Check Eligibility Requirements. Review the eligibility criteria set by each lender. Typically, lenders consider factors like credit score, income, employment status, and age. Make sure you meet the requirements before proceeding.

Gather Required Documents. Prepare the necessary documents, such as identification proof, proof of income (pay stubs, tax returns), and any other documents the lender may request during the application process.

Visit the Lender's Website. Once you have chosen a suitable lender, visit their official website to begin the application process. Look for the section related to lines of credit or personal loans.

Start the Application. Click on the "Apply Now" or "Get Started" button to initiate the online application. You will be asked to provide personal, financial, and other relevant information. Fill out the form accurately.

Specify Credit Line Amount. Indicate the desired credit line amount within the lender's offered credit limit. Be cautious not to borrow more than you can comfortably repay.

Submit Documents. Upload the required documents as specified by the lender. Ensure that the documents are clear and legible.

Wait for Credit Approval. After submitting the application and required documents, the lender will review your information. The approval process may take a few hours to a few business days.

Review the Offer. If your application is approved, the lender will provide a loan offer detailing the credit limit, interest rate, repayment terms, and associated fees. Carefully review the terms and conditions before proceeding.

Accept the Offer. If you are satisfied with the terms, accept the loan offer. Keep in mind that accepting the offer may lead to a hard inquiry on your credit report.

Receive Funds. The approved credit line will become available upon accepting the offer. The funds may be transferred directly to your bank account or held in a designated credit account, depending on the lender.
Requirements and conditions
Credit Score. Lenders often consider the borrower's credit score as a key factor. Good credit history of responsible credit management makes the borrower more eligible for favorable terms and higher credit limits.
Income and Employment. Lenders typically require borrowers to have a stable source of income to ensure they can afford the line of credit. Proof of employment or income, such as pay stubs or tax returns, is commonly requested.
Age and Legal Status. Borrowers must be of legal age in their jurisdiction to enter into a financial contract. In many places, this means being at least 18 years old.
Residency Status. To verify their address, borrowers may need to provide proof of residency, such as a utility bill or lease agreement.
Debt-to-Income Ratio. Lenders may assess the borrower's debt-to-income ratio, which compares the borrower's monthly debt obligations to their monthly income. A lower ratio indicates a healthier financial position.
Bank Account. Borrowers are often required to have an active bank account where the funds can be deposited, and repayments can be made.
No Recent Bankruptcies. Some lenders may have a policy against extending credit to individuals who have recently filed for bankruptcy.
No Default History. A history of loan defaults or late payments can negatively impact the borrower's eligibility.
Best places to get an online line of credit today 01.12.2023
PenFed Credit Union
PenFed Credit Union is a reputable credit union that provides a range of financial products and services, including online lines of credit. Their lines of credit, also known as personal lines of credit, offer members a convenient and flexible way to access funds for various purposes. PenFed's lines of credit typically come with competitive interest rates and flexible repayment options.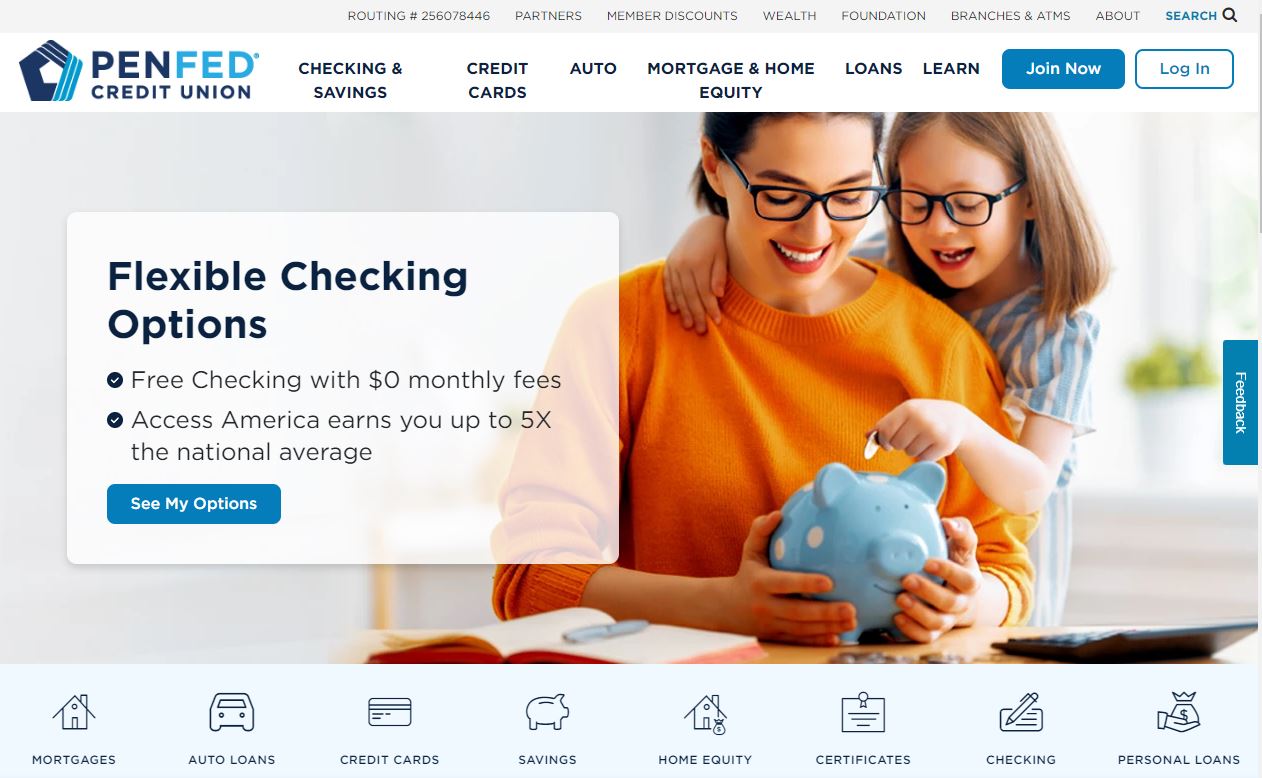 Tally
Tally is a financial technology company that offers an online line of credit management service. Instead of providing a new line of credit, Tally helps consumers manage existing credit card debt by consolidating it into a single account with a potentially lower interest rate. Tally also facilitates automatic payments to save on interest charges and pay off debt faster.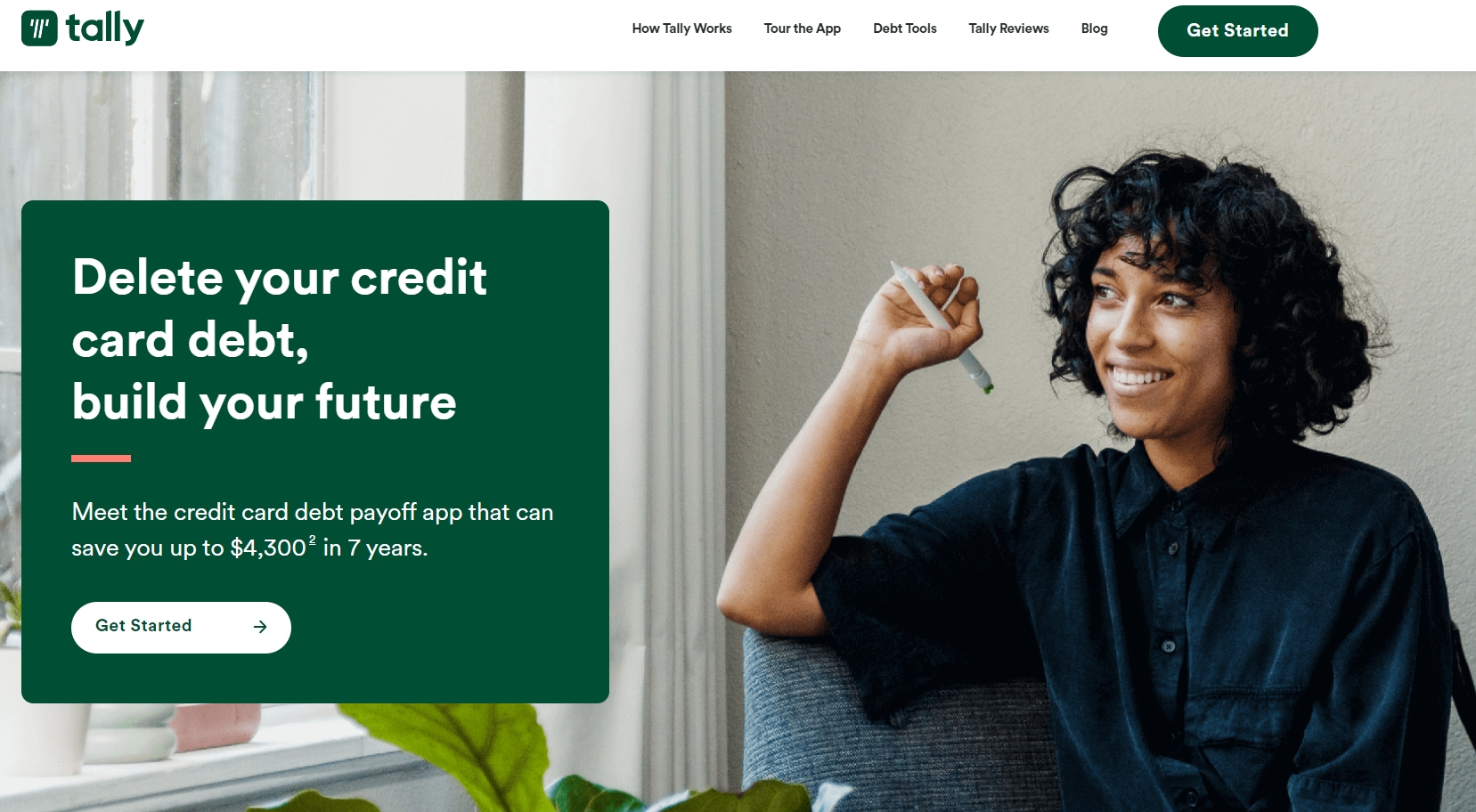 U.S. Bank
U.S. Bank, a prominent financial institution, offers online access to their unsecured lines of credit, known as U.S. Bank Premier Lines of Credit. Customers can apply for these lines of credit online and gain access to funds for various purposes. U.S. Bank's lines of credit come with flexible terms and competitive interest rates, depending on the applicant's creditworthiness.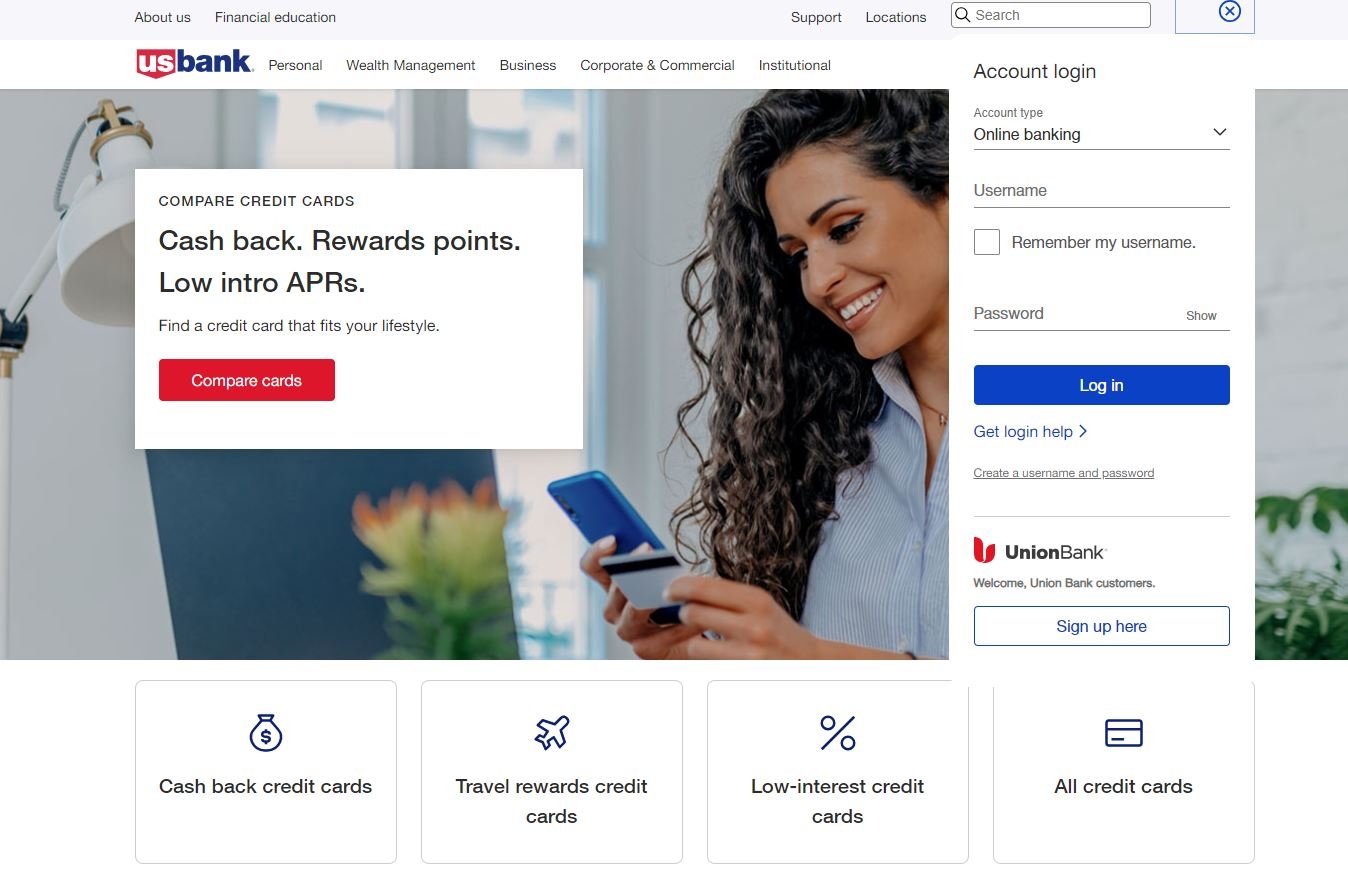 Elastic
Elastic is a lending service, providing online lines of credit to qualified borrowers. Borrowers can apply online and receive approval decisions quickly. Once approved, they can access funds as needed up to their approved credit limit. Elastic's lines of credit offer flexibility, allowing borrowers to use funds for various expenses.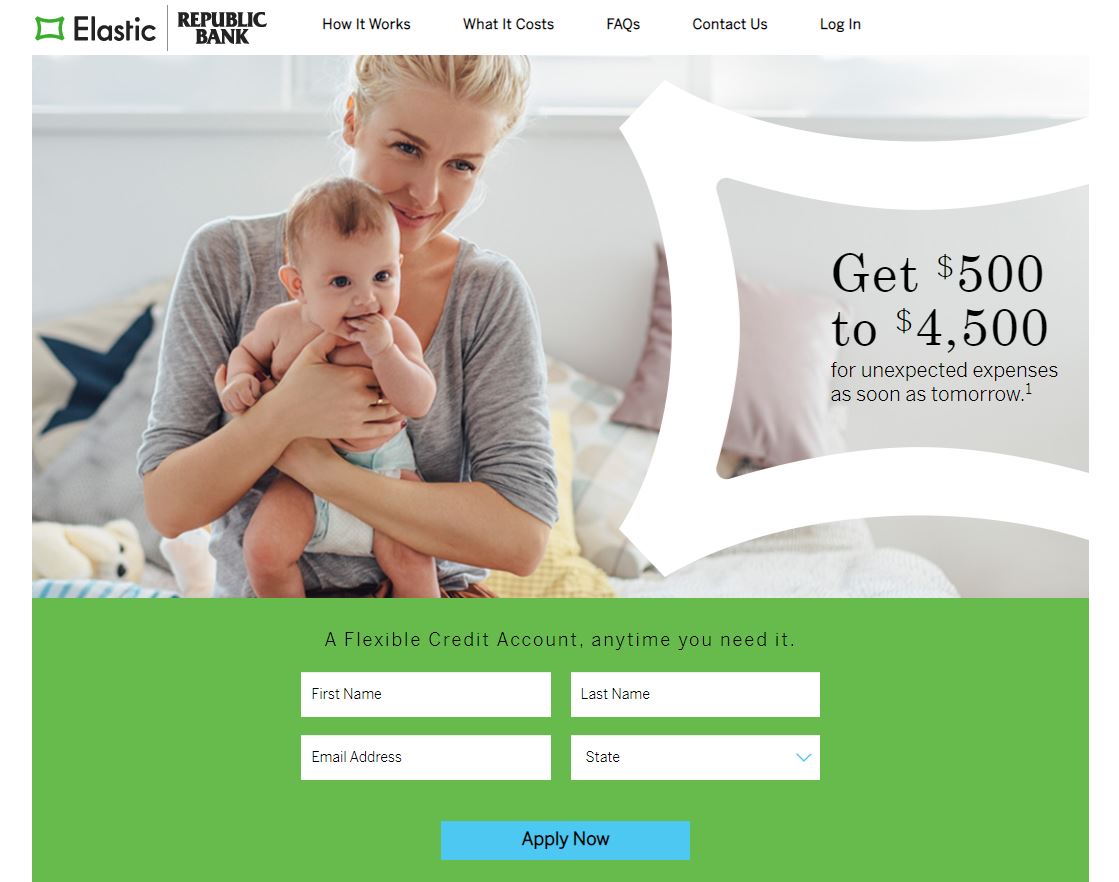 Ways to receive the money
Electronic Fund Transfer (EFT). One common way to access the funds from an online line of credit is through electronic fund transfer directly to the borrower's linked bank account. This method ensures a quick and seamless transfer of funds, making it readily available for use.
Debit Card. Some lenders provide borrowers with a debit card linked to their line of credit account. Borrowers can use this card to make purchases or withdraw cash from ATMs, offering a convenient and immediate way to access the credit line.
Checkbook. In some cases, the lender may provide the borrower with a checkbook linked to their line of credit. Borrowers can write checks against the credit line to pay bills or make purchases.
Online Transfers. Borrowers can initiate online transfers from their line of credit account to their bank account or other payment platforms. This method provides flexibility in managing the funds.
Mobile Apps. Many online lenders offer mobile apps that allow borrowers to access their credit line on the go. Borrowers can use the app to request fund transfers, check balances, and monitor account activity.
How to repay online line of credit?
Create a Repayment Plan. Develop a clear repayment plan that outlines how much you will pay each month and when. Stick to the plan to ensure timely and consistent payments.
Pay More Than the Minimum. Whenever possible, pay more than the minimum required amount each month. Paying more than the minimum can help you reduce the overall interest costs and pay off the debt faster.
Monitor Your Credit. Regularly check your credit reports to ensure that your online line of credit is reported accurately. Keeping a good credit score can lead to better borrowing terms in the future.
Avoid Late Payments. Late payments can negatively impact your credit score and result in late fees. Be proactive and ensure that payments are made on time.
Reevaluate Your Budget. Periodically review your budget to ensure that your financial priorities align with your repayment goals. Make adjustments as needed to stay on track with your repayment plan.
Alternatives
Things to pay attention to
Interest Rates and Fees. Carefully review the interest rates and any associated fees, such as application fees, annual fees, or transaction fees. Compare these costs with other lending options to ensure you're getting a competitive offer.
Credit Limit and Eligibility. Understand the credit limit you qualify for and whether it meets your borrowing needs. Also, check the lender's eligibility criteria to see if you meet the necessary requirements before applying.
Repayment Terms. Pay close attention to the repayment terms, including the monthly minimum payment, interest accrual, and total repayment period. Ensure that the terms align with your budget and financial capabilities.
Penalties for Late Payments. Understand the consequences of late payments, such as late fees and potential negative impacts on your credit score. Promptly pay your monthly dues to avoid additional costs.
Customer Reviews and Reputation. Research the lender's reputation and read customer reviews to gauge their reliability, customer service, and overall satisfaction. A reputable lender is crucial for a smooth borrowing experience.
Privacy and Security. Ensure that the lender's website and application process are secure, protecting your personal and financial information from potential cyber threats.
Editorial opinion
Important
Methodology
At Finanso, we've carried out a comprehensive analysis of over 50 lenders, assessing them based on 35 different parameters across six key categories: accessibility of loans, customer relations, quality of service, interest rates, and transparency of conditions.
In each category, we carefully considered the most critical factors in selecting a lender. These factors include the interest rates, available loan amounts, minimum credit score, minimum income, application fees, and the speed at which funds are transferred.
At Finanso, we highly value our users, which is why we also focus on the quality of customer service, user reviews, and additional features that can aid our users in making a well-informed decision.
Our ultimate goal is to provide insightful recommendations and expert advice to assist you in selecting a lender that best caters to your specific needs.
Additional resources
To learn more about Lines of Credit and best practices, check out some of the following resources:
Sources