What Are $20,000 Loans?
$20,000 loans refer to personal loans or installment loans that provide borrowers with a lump sum of $20,000. These loans can be obtained from various financial institutions, such as a bank or credit union, or an online lender. The loan amount of $20,000 can be used for various purposes, such as debt consolidation, home improvements, medical expenses, or other personal financial needs. Borrowers typically repay the loan in monthly installments over a fixed period, known as the loan term. The terms and conditions, including interest rates, repayment terms, and eligibility requirements, may vary depending on the lender and the borrower's creditworthiness.
Features
Personal Loan. $20,000 loans are often categorized as personal loans, which are unsecured loans not tied to a specific purpose.
Loan Term. Borrowers typically have a specific period of time to repay the loan, known as the loan term.
Monthly Payments. Repayment of the $20,000 loan is usually made through monthly installments.
Interest Rate. Lenders charge interest on the loan amount, and the specific interest rate can vary depending on factors such as the borrower's credit history and the lender's terms.
Credit History. Lenders assess the borrower's credit history to determine their creditworthiness and the terms of the loan.
Eligibility Requirements. Lenders may have specific criteria, such as minimum credit scores or income requirements, that borrowers need to meet in order to qualify for a $20,000 loan.
Multiple Lenders. Borrowers have the option to explore and compare loan offers from multiple personal loan lenders to find the best terms and interest rates.
Online Lenders. Borrowers can also consider online lenders, who provide loan services through digital platforms.
Repayment Terms. The specific repayment terms, including the loan term and the number of monthly payments, may vary depending on the lender and the borrower's financial situation.
Loan Costs. Borrowers should consider additional costs associated with the loan, such as origination fees or other charges imposed by the lender.
Credit Score. A borrower's credit score significantly determines the loan's interest rate and eligibility criteria.
Financial Institutions. Borrowers can obtain $20,000 loans from banks, credit unions, or other financial institutions.
Debt Consolidation. The loan amount can be used to consolidate existing debts into a single loan, potentially simplifying repayment and reducing overall interest charges.
Secured Loans. In some cases, borrowers may need to provide collateral, such as a car title, to secure the loan.
Prequalification. Some lenders offer prequalification processes that allow borrowers to check their eligibility and potential loan terms without impacting their credit scores.
Pros and Cons
Pros
Large Loan Amount. $20,000 loans provide borrowers with substantial money, which can be beneficial for financing major expenses or investments.

Lower Monthly Payments. Compared to higher loan amounts, a $20,000 loan typically results in more manageable monthly payments, making it easier for borrowers to budget and meet their financial obligations.

Consolidate High-Interest Debts. Borrowers can save money on interest charges and simplify their repayment strategy by using a $20,000 loan to consolidate high-interest debts, such as credit card balances.

Flexible Repayment Terms. Depending on the lender, borrowers may have options to choose from different repayment terms, allowing them to tailor the loan to their specific financial situation.

Opportunities for Growth or Investment. With a larger loan amount, borrowers may have the opportunity to invest in education, start a small business, or make other financial moves that have the potential for long-term growth.
Cons
Potential for Higher Interest Rates. Depending on the borrower's creditworthiness and the lender's terms, $20,000 loans may come with higher interest rates than smaller loans. This can increase the overall cost of borrowing.

Extended Repayment Period. While lower monthly payments can be advantageous, a longer repayment period means borrowers will be in debt for a longer time, potentially paying more in interest charges over the life of the loan.

Increased Risk of Default. With a larger loan amount, borrowers face a greater risk of default if they experience financial difficulties or unexpected changes in their circumstances. This can have severe consequences on their credit history and financial well-being.

Limited Lending Options for Bad Credit Borrowers. Borrowers with bad credit may find securing a $20,000 loan more challenging, as some lenders may have stricter eligibility criteria and higher credit score requirements.

Potential Overborrowing. The availability of a $20,000 loan may tempt some borrowers to borrow more than they need, leading to unnecessary debt and financial strain in the long run.
How to Apply for a $20,000 Loan
Assess Your Financial Situation. Evaluate your financial needs and determine if a $20,000 loan is necessary. Consider factors such as your income, expenses, credit history, and repayment ability.

Check Your Credit Score. Obtain a copy of your credit report and check your credit score. This will give you an idea of your creditworthiness and help you understand which lenders you may qualify for.

Research Lenders. Explore various lenders, including banks, credit unions, and online lenders, to find those that offer $20,000 loans with favorable terms, interest rates, and repayment options. Compare their eligibility criteria, interest rates, fees, and customer reviews.

Gather Required Documents. Prepare the necessary documents, which may include identification, proof of income (such as pay stubs or tax returns), bank statements, and any additional documents specified by the lender.

Prequalify (if Available). Some lenders offer prequalification processes that allow you to check your eligibility and potential loan terms without a hard inquiry on your credit report. Prequalification can give you an idea of the loan offers you may receive.

Provide Supporting Documents. Submit the required documents along with your loan application. These documents may include identification, proof of income, and any other documentation requested by the lender.

Review Loan Offers. Once you receive loan offers from lenders, carefully review the terms and conditions, including interest rates, repayment terms, fees, and any other important details.

Choose the Best Loan Option. Compare the loan offers and select the one that best fits your needs, considering factors such as interest rates, repayment terms, fees, and lender reputation.

Seek Pre-Approval Letters. If you have a preferred lender, you can request a pre-approval letter. This document states the maximum loan amount you qualify for based on an initial assessment. Having a pre-approval letter can help streamline the loan process.

Negotiate Loan Terms. If you receive multiple loan offers, don't be afraid to negotiate with the lenders to secure more favorable terms. This may include negotiating interest rates, fees, or repayment terms to find the best possible loan offer.

Receive Loan Approval. If your loan application is approved, carefully review the final loan offer, including the loan amount, interest rate, repayment terms, and any conditions. Make sure you fully understand and accept the terms before proceeding.

Sign the Loan Agreement. Sign the loan agreement once you're satisfied with the terms and conditions. Keep a copy of the signed agreement for your records.
Requirements and Conditions
Minimum Credit Score. Many lenders have a minimum credit score requirement for loan eligibility. Typically, a higher credit score increases your chances of approval and may qualify you for better interest rates and loan terms.
Proof of Income. Lenders will typically require proof of income to ensure that you have a steady source of funds to repay the loan. This may include providing pay stubs, bank statements, or tax returns.
Employment Verification. Lenders may verify your employment status to assess your stability and ability to repay the loan. They may request employment verification through pay stubs, employment letters, or direct contact with your employer.
Age Requirement. You must be of legal age (typically 18 or older) to enter into a loan agreement.
Citizenship or Residency. Lenders may require proof of citizenship or legal residency in the country where you are applying for the loan.
Documentation. Be prepared to provide identification documents, such as a valid government-issued ID or driver's license, as part of the loan application process.
Collateral (for Secured Loans). If you opt for a secured loan, you may need to provide collateral such as a car title or property deed. The value of the collateral will affect the loan amount you can borrow.
Interest Rate. The interest rate determines the cost of borrowing and affects the total amount you'll repay over the loan term. Lenders may offer fixed or variable interest rates, and the rate you qualify for will depend on factors such as your creditworthiness and current market conditions.
Origination Fees. Some lenders charge an origination fee, which is a one-time fee deducted from the loan amount. This fee covers the administrative costs of processing the loan. Origination fees can vary among lenders, so it's important to consider them when comparing loan offers.
Required Bank Account. Lenders may require you to have a bank account for loan disbursement and automated monthly payments. This ensures a smooth and convenient repayment process.
Documentation of Expenses. Depending on the purpose of the loan, some lenders may require documentation of the specific expenses or purchases you intend to make with the loan funds. This can be in the form of invoices, estimates, or purchase agreements.
Good Credit History. While not all lenders have strict credit score requirements, having a good credit history can increase your chances of loan approval and favorable loan terms. Lenders may consider factors such as your payment history, credit utilization, and length of credit history.
Best Places to Get $20,000 Loans Today 30.11.2023
LightStream

LightStream is an online lending division of Truist Bank that offers a wide range of loan options, including personal loans. They provide unsecured personal loans ranging from $5,000 to $100,000, including $20,000 loans. LightStream offers competitive fixed interest rates and flexible repayment terms, allowing borrowers to choose the loan term that suits their needs. Their application process is entirely online, and qualified applicants can receive funds as soon as the same day they apply.
Happy Money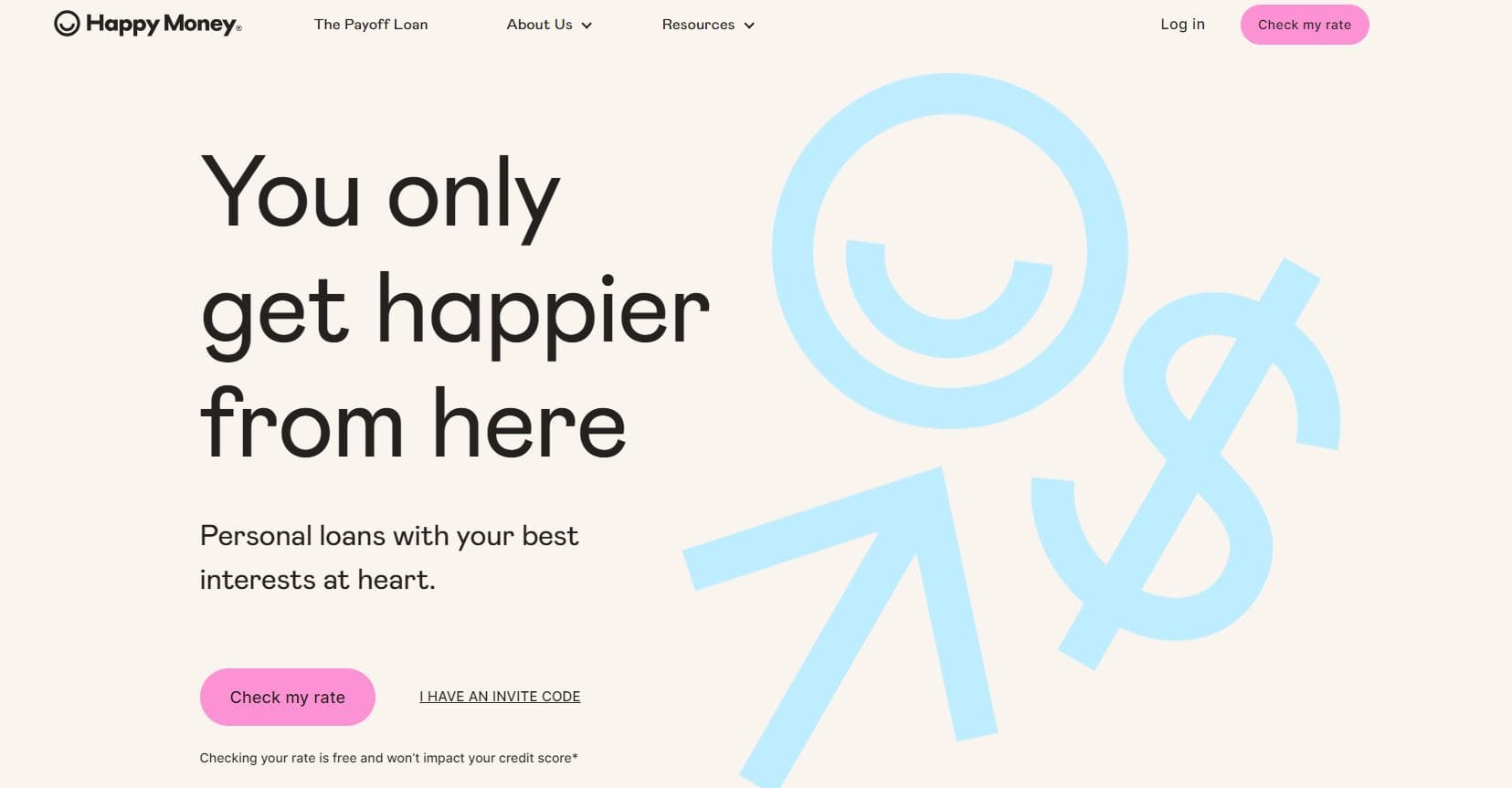 Happy Money is a financial technology company that focuses on personal loans for debt consolidation and financial well-being. They offer personal loans up to $40,000, including $20,000 loans. Happy Money provides fixed-rate loans with flexible repayment terms. Borrowers can check their rates online without affecting their credit scores. The loan application process is streamlined and can be completed online.
Best Egg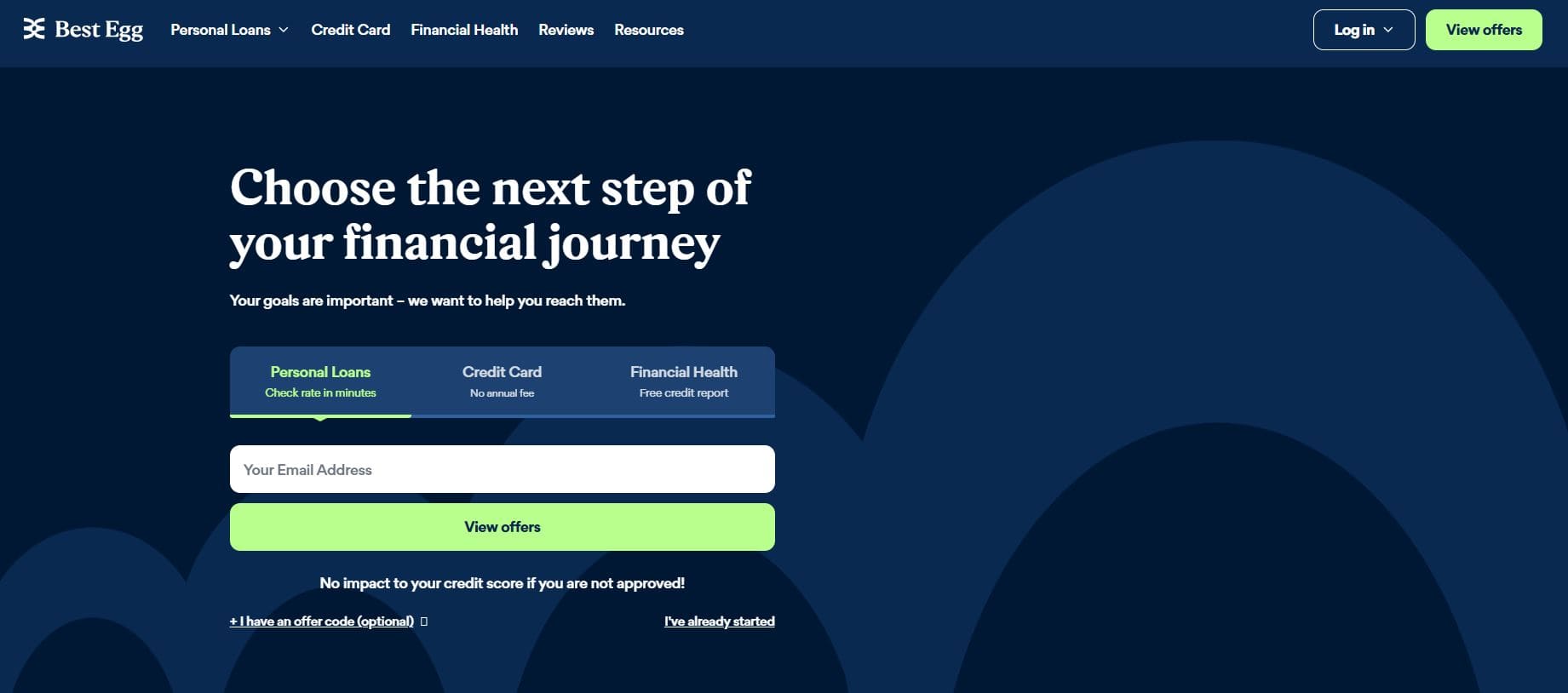 Best Egg is an online lending platform that specializes in personal loans for various purposes. They offer personal loans ranging from $2,000 to $35,000, including $20,000 loans. Borrowers can check their loan offers online, and if approved, funds can be deposited into their bank account within one business day.
TD Bank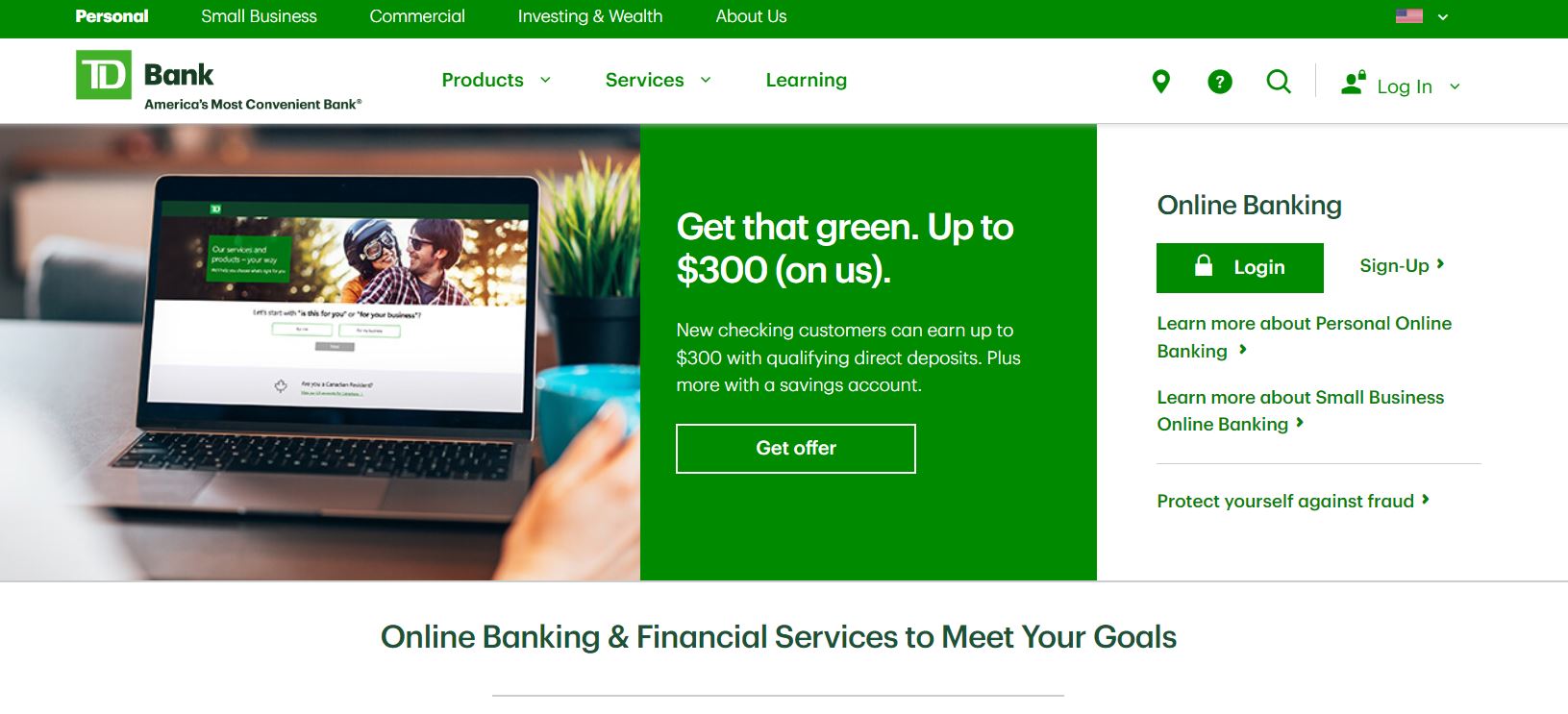 TD Bank is a well-known financial institution that offers a range of banking products and services, including personal loans. They provide personal loans with flexible loan amounts, including $20,000 loans. TD Bank offers fixed-rate loans with repayment terms tailored to the borrower's needs. Customers can apply for a loan online or visit a TD Bank branch to speak with a loan specialist.
Ways to receive the money
Direct Deposit. One of the most common methods is through direct deposit. The lender transfers the loan amount directly into the borrower's designated bank account. This allows for quick and convenient access to the funds, as they are directly deposited into the borrower's account.

Electronic Funds Transfer (EFT). Lenders may transfer electronic funds to send the loan amount to the borrower's bank account. EFT involves electronically transferring the funds from the lender's account to the borrower's account, making the process efficient and secure.

Paper Check. Some lenders may issue a paper check for the loan amount, which they send to the borrower through mail or courier services. Once the borrower receives the check, they can deposit it into their bank account or cash it as per their preference.

Prepaid Debit Card. In certain cases, lenders may provide borrowers with a prepaid debit card loaded with the loan amount. The borrower can use the card to purchase or withdraw cash from ATMs.
Things to pay attention to
Impact on Credit Score. Understand how the loan will impact your credit score. On-time payments can improve your credit, while missed or late payments can harm it. Consider the potential impact on your creditworthiness before applying for the loan.

Alternative Options. Explore alternative borrowing options beyond traditional lenders. Online lenders, peer-to-peer lending platforms, or credit unions may offer competitive rates and more flexible terms. Research different options to find the best fit for your needs.

Interest Rates. Interest rates directly impact the cost of borrowing. Borrowers should compare interest rates from different lenders to ensure they are getting a competitive rate. A lower interest rate can save you money over the loan term.

Loan Term. The loan term refers to the duration over which you'll repay the loan. Shorter terms typically result in higher monthly payments but lower overall interest costs, while longer terms may have lower monthly payments but higher interest costs over time. Consider your financial situation and choose a loan term that aligns with your budget and goals.

Monthly Payments. Determine whether the monthly payments for a $20,000 loan fit comfortably within your budget. Consider your income, expenses, and other financial obligations to ensure you can meet the monthly payment requirements without causing financial strain.

Loan Purpose. Consider the purpose of the loan and whether borrowing $20,000 aligns with your financial goals. Evaluate if it is the right amount to meet your needs or if you require a different loan type or amount.

Financial Stability. Assess your overall financial stability and income sources. Lenders typically prefer borrowers with a steady income and a good debt-to-income ratio. Evaluate whether you have a stable financial situation to comfortably repay the loan.

Loan Repayment Strategy. Have a clear plan on how you will repay the loan. Consider your future income prospects, potential life changes, and any contingency plans you may need. A repayment strategy can help ensure you meet your loan obligations.
How to repay a $20,000 loan
Review the Loan Agreement. Carefully review the loan agreement to understand the terms and conditions of repayment. Note the interest rate, loan term, and any other relevant information.

Create a Repayment Plan. Develop a repayment plan that aligns with your budget and financial goals. Consider factors such as your monthly income, expenses, and other financial obligations to determine how much you can afford to pay toward the loan each month.

Make Monthly Payments. Make regular monthly payments according to the loan agreement. Ensure that you submit your payments on time to avoid any late fees or negative impact on your credit score. Set up automatic payments or reminders to help you stay organized.

Allocate Extra Funds. If possible, allocate extra funds toward your loan repayment. This can help you pay off the loan faster and reduce the overall interest you'll pay. Consider using windfalls, such as tax refunds or bonuses, to make additional payments.

Avoid Defaulting. Defaulting on loan payments can have serious consequences, including damage to your credit score and potential legal action from the lender. Make every effort to meet your repayment obligations and seek assistance if needed.
Alternatives
Home Equity Line of Credit (HELOC). If you own a home, you can consider utilizing a HELOC, which allows you to borrow against the equity in your property. This can provide you with flexibility in borrowing and repaying the $20,000 loan.

Lines of Credit. Some financial institutions offer lines of credit, which are revolving credit accounts that allow you to borrow up to a certain limit. You can draw funds as needed and make repayments based on the amount borrowed.

Secured Loans. If you have valuable assets, such as a vehicle or savings account, you may be able to secure a loan using these assets as collateral. Secured loans often come with lower interest rates and may provide more favorable repayment terms.
Editorial opinion
When it comes to financial flexibility and meeting personal needs, $20,000 loans can be an attractive option for many individuals. Whether obtained from a credit union, bank, or online lender, these personal loans provide a significant sum that can be used for various purposes, such as consolidating debt, covering medical expenses, or making significant purchases.
One of the notable advantages of seeking a $20,000 personal loan is the wide availability of options. With numerous lenders, including both traditional financial institutions and online lenders, borrowers have the opportunity to compare lenders and find the best loan terms that suit their specific financial situation. Moreover, the accessibility of online platforms and the ability to fill out an online form simplifies the application process, making it convenient for borrowers.
For individuals with excellent credit, $20,000 loans can often be obtained with favorable repayment terms. These borrowers may benefit from lower interest rates, longer repayment terms, and the absence of prepayment penalties. Such advantages make the loan more affordable and allow borrowers to pay off the loan over an extended period, minimizing the impact on their monthly budget.
Additionally, it is crucial to evaluate the long-term costs associated with a $20,000 loan. Although the immediate funds can be beneficial, borrowers should consider the total repayment amount, including interest charges and any applicable fees. Assessing the potential impact on their financial situation and budget is necessary to ensure that the loan is manageable and aligns with their long-term goals.
As with any financial decision, seeking the guidance of a financial advisor can provide valuable insights and ensure that borrowers make choices aligned with their overall financial well-being. With careful consideration and proper planning, a $20,000 personal loan can be a useful tool in achieving financial goals and addressing important life circumstances.
Methodology
At Finanso, we've carried out a comprehensive analysis of over 100 lenders, assessing them based on 35 different parameters across six key categories: accessibility of loans, customer relations, quality of service, interest rates, and transparency of conditions.
In each category, we carefully considered the most critical factors in selecting a lender. These factors include the interest rates, available loan amounts, minimum credit score, minimum income, application fees, and the speed at which funds are transferred.
At Finanso, we highly value our users, which is why we also focus on the quality of customer service, user reviews, and additional features that can aid our users in making a well-informed decision.
Our ultimate goal is to provide insightful recommendations and expert advice to assist you in selecting a lender that best caters to your specific needs.
Additional resources
To learn more about $20,000 loans and best practices, check out some of the following resources:
Sources