What are $1,500 loans?
A $1,500 loan, which refers to the borrowed amount of $1,500, can be obtained through various options such as payday loans, personal loans, credit union loans, or online lenders. When considering a $1,500 loan, borrowers should consider factors such as their credit score, the type of loan (secured or unsecured), and the loan provider's terms and conditions.
If you have a bad credit score, it may still be possible to secure a $1,500 loan. Certain lenders specialize in providing loans for individuals with less-than-perfect credit, including bad credit personal loans. However, it's important to note that loans for bad credit often come with higher interest rates.
Whether you're considering a payday loan, personal loan, or any other type of loan, it's important to carefully evaluate the terms and conditions, interest rates, and repayment terms offered by different lenders. Taking the time to compare options and understand the implications of borrowing can help you make an informed decision.
Features
Loan Term. The loan term refers to the duration over which the borrower is expected to repay the loan. For $1,500 loans, the term can range from 9 to 22 months or up to 24 months.
Loan Type. $1,500 loans can be categorized as payday loans or personal loans. Payday loans are short-term loans intended to be repaid by the borrower's next payday, while personal loans offer more flexibility and can be used for various purposes.
Interest Rate. The interest rate represents the cost of borrowing money and is expressed as a percentage. For $1500 loans, the interest rates can vary depending on the lender, loan type, and the borrower's creditworthiness.
Repayment Method. Repayment of $1,500 loans is typically done through monthly payments. Each monthly payment includes a portion of the principal loan amount and the accrued interest.
Credit Requirements. When evaluating loan applications, lenders consider factors such as credit history, credit score, and credit check. A borrower's creditworthiness can affect their ability to qualify for a $1,500 loan and may influence the interest rate and loan terms offered.
Secured vs. Unsecured Loans. $1,500 loans can be either secured or unsecured. Secured loans require collateral, such as a vehicle or property, which can be seized by the lender in case of default. Unsecured loans do not require collateral but may have higher interest rates.
Loan Application Process. Borrowers must complete a loan application, providing necessary personal and financial information. Lenders may also require documentation such as proof of income, identification, and bank account details.
Multiple Loan Providers. $1,500 loans can be obtained from various sources, including traditional banks, credit unions, online, and payday lenders. Each provider may have different requirements and terms.
Pros and cons
Pros
Cons
How to apply for a $1,500 loan?
Research Lenders. Begin by researching lenders that offer $1,500 loans. Look for reputable financial institutions, online lenders, or credit unions that provide personal loans in this range.

Check Eligibility Criteria. Review the eligibility criteria set by potential lenders. This includes factors such as minimum credit score requirements, income verification, and age restrictions. Ensure that you meet the specified criteria before proceeding with the application.

Gather Required Documentation. Prepare the necessary documentation to support your loan application. This typically includes identification documents (such as a driver's license or passport), proof of income (pay stubs, bank statements), and any additional documents requested by the lender.

Review Terms and Conditions. Thoroughly read and understand the terms and conditions associated with the $1500 loan. Attention to interest rates, repayment periods, fees, and other relevant details. Ensure that you are comfortable with the terms before proceeding.

Complete the Application. Fill out the loan application form provided by the lender. This can often be done online through the lender's website. Provide accurate and truthful information, including personal, employment, and financial details.

Submit Required Documents. Attach the required documentation to the loan application. This may include scanned copies or digital uploads of identification documents, income proof, and any other documents specified by the lender.

Review Loan Offer. If your application is approved, carefully review the loan offer provided by the lender. Pay attention to the loan amount, interest rate, repayment terms, and any associated fees. Ensure that you understand the terms before accepting the offer.

Accept the Loan Offer. If you are satisfied with the loan offer, follow the lender's instructions to accept the loan. This may involve electronically signing the loan agreement or completing any additional steps the lender requires.
Requirements and conditions
Age. Borrowers must meet the minimum age requirement set by the lender, typically 18 years or older.

Income Verification. Lenders may require borrowers to provide proof of income to ensure they have the financial means to repay the loan. This can be in the form of pay stubs, bank statements, or tax documents.

Credit History. Lenders will assess the borrower's credit history to evaluate their creditworthiness. While some lenders may consider borrowers with less-than-perfect credit, others may have stricter requirements.

Identification Documents. Borrowers must provide valid identification documents such as a driver's license, passport, or state-issued ID card to verify their identity.

Residency. Borrowers may need to provide proof of residency, such as utility bills or lease agreements, to establish their current address.

Loan Amount. The loan amount will be specified as $1500, which is the maximum amount that can be borrowed.

Repayment Terms. Lenders will set the repayment terms, including the duration of the loan and the frequency of payments. Common options include monthly payments over a fixed term.

Interest Rate. The interest rate, expressed as an annual percentage rate (APR), will be determined by the lender based on factors such as creditworthiness, loan type, and market conditions.

Late Payment Policy. Lenders will have policies in place regarding late payments. It's important to understand the consequences of late or missed payments, including potential penalties or an impact on credit history.

Credit Check. Most lenders will perform a credit check as part of the loan application process to assess the borrower's creditworthiness. This check may impact the borrower's credit score temporarily.
Best places to get $1,500 loans today 01.12.2023
CashNetUSA
CashNetUSA is an online lender that provides short-term loans ranging from $100 to $1,500, depending on your state of residence. They offer quick approval and funding, often within the same business day.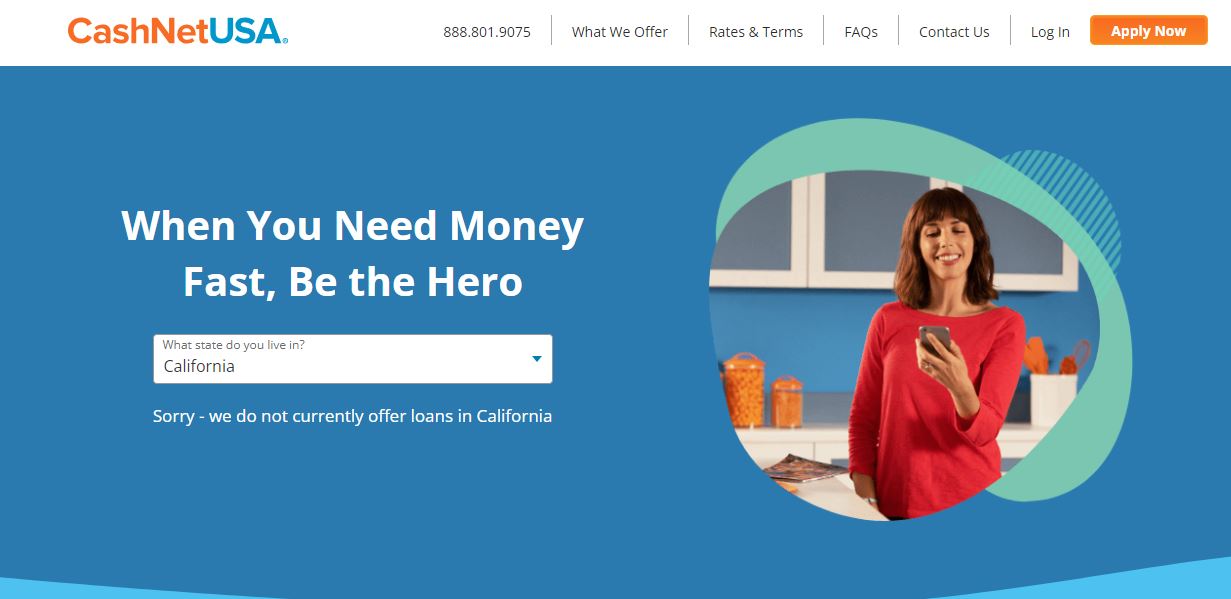 Check Into Cash
Check Into Cash is a direct lender offering payday and installment loans. They provide loans starting at $100, with maximum loan amounts varying by state but often reaching $1,500.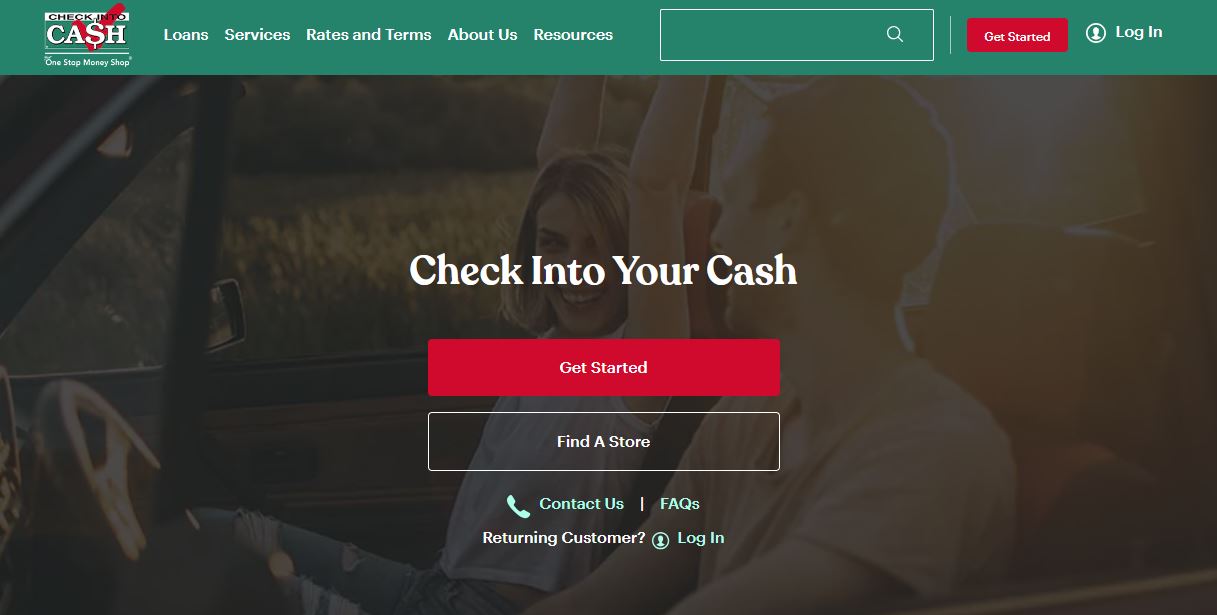 MoneyKey
MoneyKey is an online lender offering installment loans ranging from $200 to $1,500, depending on your residence. They provide flexible repayment options and quick funding upon approval.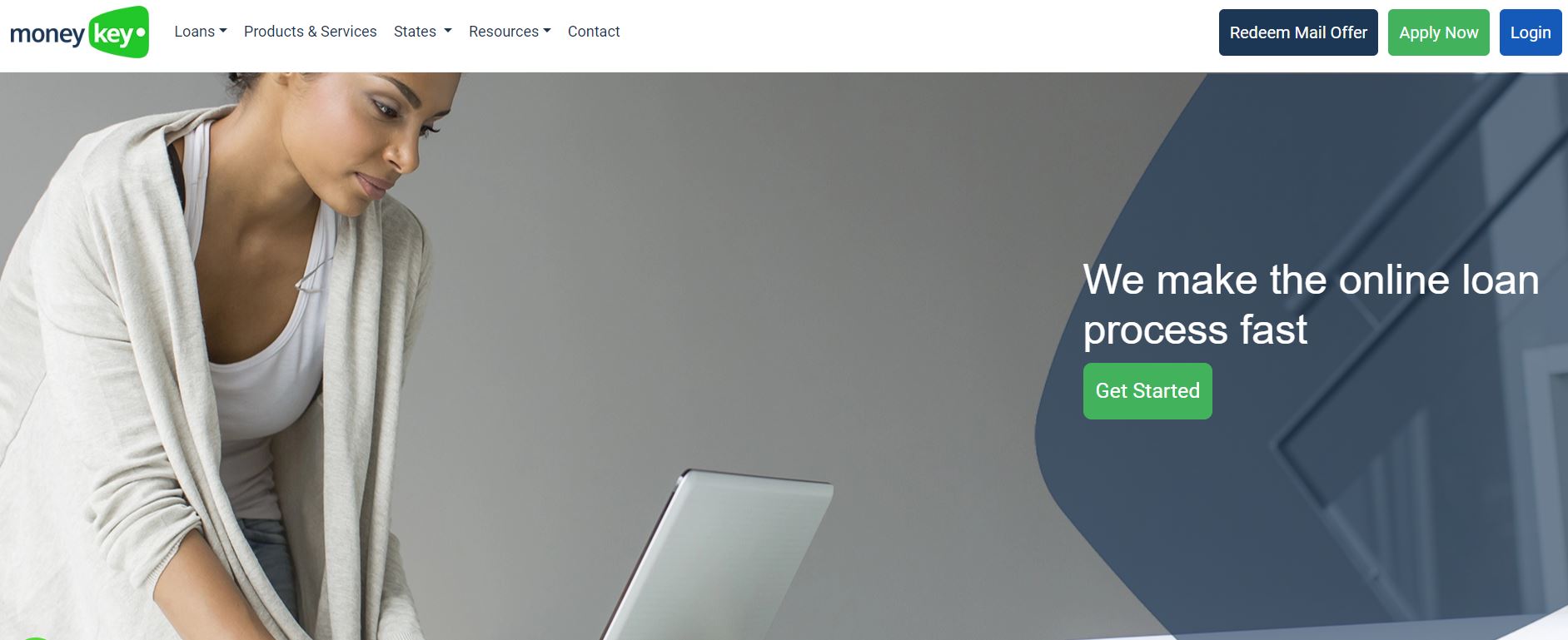 OppLoans
OppLoans is an online lender that specializes in providing personal installment loans. They offer loans starting at $500, and while the maximum loan amount may vary by state, obtaining a $1,500 loan through their platform is possible.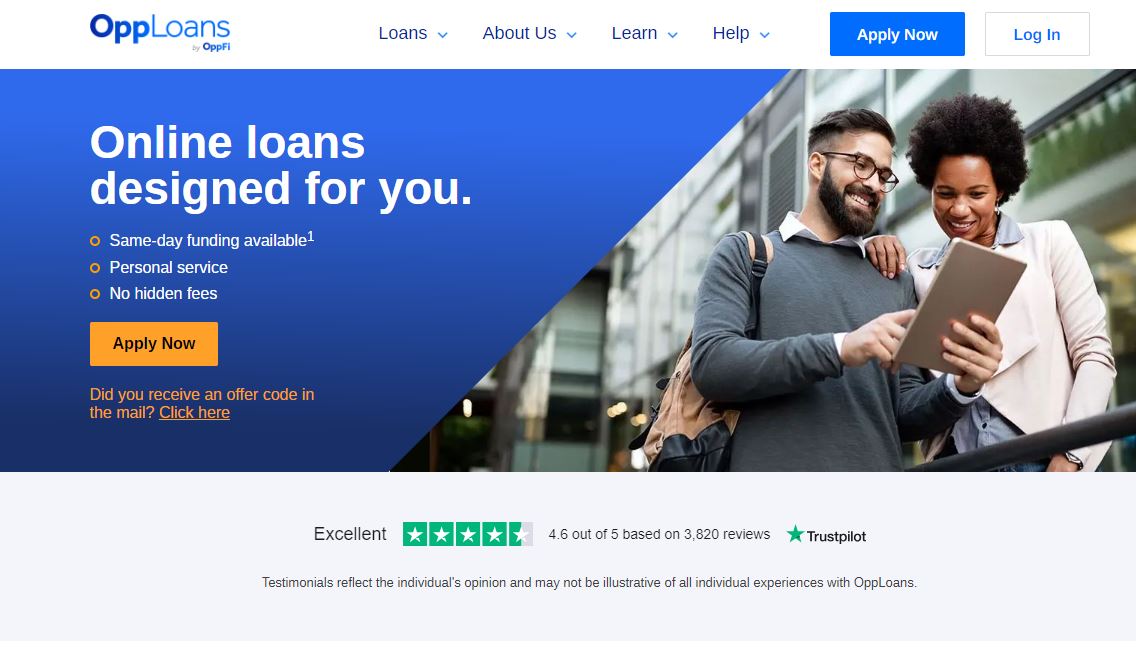 Speedy Cash
Speedy Cash is a direct lender that offers payday loans, installment loans, and lines of credit. Loan amounts vary by state, and while $1,500 may not be available in every location, they do offer smaller loan amounts suitable for short-term financial needs.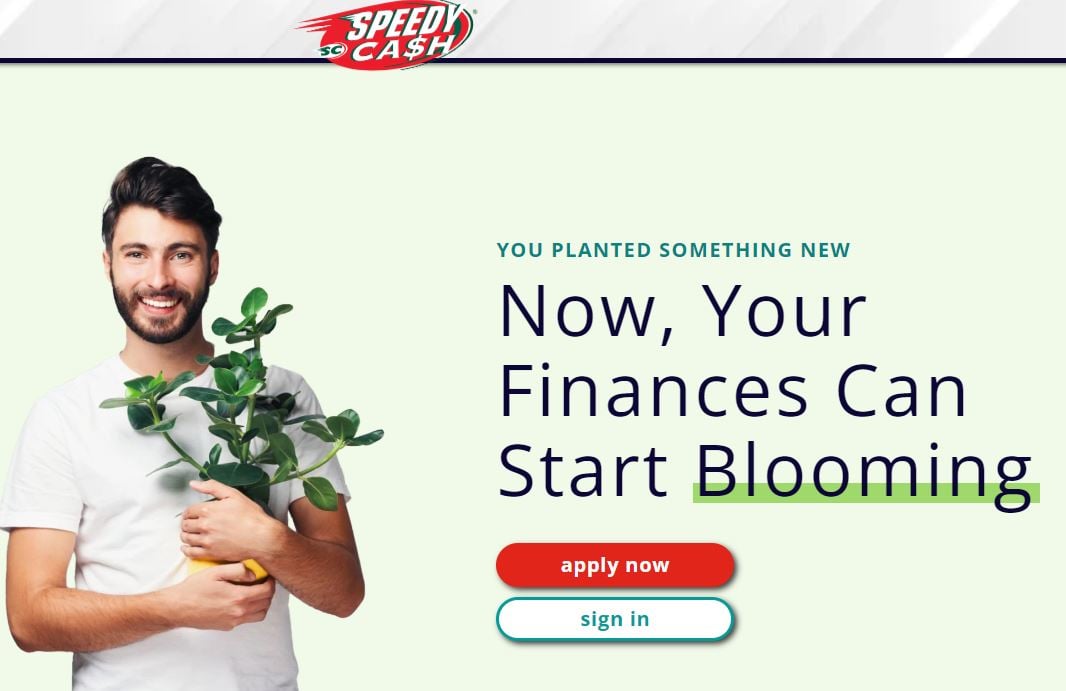 Ways to receive the money
Direct Deposit. One common method is through direct deposit. The lender transfers the loan amount directly into the borrower's designated bank account. This allows borrowers to access the funds quickly and conveniently.

Prepaid Debit Card. Sometimes, lenders may provide borrowers with a prepaid debit card loaded with the loan amount. The borrower can use the card to make purchases or withdraw cash as needed.

Check or Money Order. Some lenders may send a physical check or money order to the borrower's address. The borrower can deposit or cash the check at their bank or a designated location.

Wire Transfer. In certain situations, lenders may initiate a wire transfer to send the loan funds directly to the borrower's bank account. Wire transfers typically involve faster funds transfer, but they may also come with associated fees.
Things to pay attention to
Credit History and Credit Score. Your credit history and credit score play a significant role in the loan application process. Lenders assess your creditworthiness to determine the interest rate and terms you may qualify for. If you have a poor credit history or low credit score, you may face higher interest rates or have difficulty securing a loan.

Loan Repayment Period. Consider the length of the loan repayment period. Shorter repayment periods may result in higher monthly payments but lower overall interest costs, while longer repayment periods may have lower monthly payments but higher total interest paid over time. Choose a repayment period that aligns with your financial goals and ability to make timely payments.

Loan Fees and Charges. In addition to interest rates, lenders may charge various fees, such as origination fees, processing fees, or prepayment penalties. Carefully review the loan agreement to understand the complete cost structure associated with the loan and assess if the fees are reasonable and justifiable.

Loan Security. Determine if the loan is secured or unsecured. Secured loans require collateral, such as a vehicle or property, which the lender can seize if you default on the loan. On the other hand, unsecured loans do not require collateral but may come with higher interest rates. Assess your comfort level with providing collateral, if applicable.

Lender's Reputation and Customer Service. Research the lender's reputation, customer reviews, and online ratings. Choose a lender with a positive track record, good customer service, and transparent practices. Reading about others' experiences can give you insight into the lender's reliability and customer satisfaction.

Borrowing Limitations and Eligibility. Understand the lender's borrowing limitations and eligibility criteria. Some lenders may have specific requirements regarding income, employment, or residency. Ensure you meet the lender's criteria before applying to increase your chances of approval.

Financial Stability. Consider your overall financial stability and future prospects. Evaluate your income stability, job security, and any potential life changes impacting your ability to repay the loan. Assess if taking on additional debt is a responsible decision, given your financial circumstances.

Repayment Flexibility. Check if the lender offers any repayment flexibility, such as the option to make bi-weekly or early payments without penalties. This flexibility can help you save on interest costs and pay off the loan sooner if you have the means to do so.
How to repay a $1,500 loan?
Review the Loan Agreement. Carefully review the loan agreement provided by the lender. Understand the repayment terms, including the interest rate, repayment period, and applicable fees or penalties.

Make Monthly Payments. Follow the repayment schedule outlined in the loan agreement and make the required monthly payments. Ensure the payments are made in full and on time to avoid any negative consequences, such as late fees or damage to your credit history.

Track Payments and Remaining Balance. Keep track of your loan payments and monitor your remaining balance. This will help you stay aware of your progress in repaying the loan and ensure you're on track to complete the repayment within the agreed-upon timeframe.

Communicate with the Lender. If you encounter any financial difficulties or anticipate challenges in making monthly payments, communicate with the lender promptly. They may be able to offer alternative repayment options or solutions to help you manage the loan effectively.
Alternatives
Editorial opinion
Important
How to choose a lender
Make sure to confirm whether the lender is licensed to operate in your state. You can verify this information with your state regulator or attorney general.
Check if the lender is a member of a reputable association, such as the Community Financial Services Association of America. Membership in such organizations may provide an extra level of reliability.
Carefully review all the terms and conditions of your loan contract.
Thoroughly examine the interest rates and ensure that your contract includes a detailed breakdown of the total cost of the loan.
Take advantage of your right of rescission. Usually, you can rescind the loan within three days after signing the agreement. Alternatively, there is typically a "cooling-off" period, which allows you several days to thoroughly review the contract before making an informed decision to enter into a consumer loan agreement based on the terms specified by the lender.
Choosing a lender is a significant decision that demands careful consideration and a good understanding of how such organizations operate.
Methodology
At Finanso, we've carried out a comprehensive analysis of over 50 microfinance organizations, assessing them based on 35 different parameters across six key categories: accessibility of loans, customer relations, quality of service, interest rates, and transparency of conditions.
In each category, we carefully considered the most critical factors in selecting a lender. These factors include the interest rates, available loan amounts, minimum credit score, minimum income, application fees, and the speed at which funds are transferred.
At Finanso, we highly value our users, which is why we also focus on the quality of customer service, user reviews, and additional features that can aid our users in making a well-informed decision.
Our ultimate goal is to provide insightful recommendations and expert advice to assist you in selectng a lender that best caters to your specific needs.
Additional resources
To learn more about $1,500 loans and best practices, check out some of the following resources:
Sources