What are $1,000 loans?
Loans for $1,000, also known as small personal loans or short-term loans, are financial products designed to provide borrowers with a relatively small amount of money, typically up to $1,000. These loans cater to immediate financial needs or unexpected expenses and can be obtained from various sources, including online lenders, credit unions, or payday lenders.
When seeking a $1,000 loan, borrowers have different options to consider. A payday loan is a short-term loan typically repaid in full on the borrower's next payday. In contrast, an installment loan allows borrowers to repay the loan in fixed monthly payments over a specified period, offering more flexibility.
Features
Short-Term. $1,000 loans are often short-term loans, typically repaid within a few months or weeks, making them ideal for borrowers seeking quick financial solutions.
Quick Processing. Online lenders specializing in small personal loans or payday loans offer fast application processing and approval, allowing borrowers to access funds promptly in times of need.
Flexibility of Use. Borrowers can utilize $1,000 loans to cover various expenses, including unexpected bills, emergency situations, or personal financial needs, without any specific restrictions imposed by the lender.
Available for Bad Credit Borrowers. Lenders offering bad credit loans understand the challenges individuals with poor credit scores face. They are more willing to provide $1,000 loans, albeit at higher interest rates, to help borrowers overcome financial difficulties.
Higher Interest Rates. Due to their smaller size and potential credit risks, $1,000 loans, especially those for bad credit borrowers, often come with higher interest rates than loans offered to borrowers with good credit.
Repayment Terms. Repayment terms for $1,000 loans can vary. Some lenders require full repayment on the borrower's next payday, while others offer installment options, allowing borrowers to repay the loan over a few months with fixed monthly payments.
Pros and cons
Pros
Cons
How to apply for a $1,000 loan?
Assess Your Financial Situation. Before applying for any loan, evaluating your financial situation is essential. Determine why you need the loan, assess your ability to repay it, and consider alternative options if available.

Check Eligibility Requirements. Review the eligibility requirements of potential lenders. Look for their minimum credit score requirements, age restrictions, income criteria, and any other specific conditions they may have for offering $1,000 loans.

Gather Required Documentation. Prepare the necessary documents for the loan application process. This may include identification proof (such as a driver's license or passport), proof of income (pay stubs or bank statements), and proof of address (utility bills or lease agreements).

Submit the Application. Submit the completed loan application along with the required documentation to the lender. Some lenders may have online application portals, while others require in-person submission, document scanning, and email.

Undergo Credit Check and Evaluation. The lender will likely conduct a credit check to assess your credit history and creditworthiness. They may also review your financial documents and other relevant information provided in the application.

Review the Loan Offer. If approved, carefully review the loan offer from the lender. Pay attention to the loan amount, interest rate, repayment terms, fees, and any additional conditions associated with the loan.

Accept the Loan Offer. If satisfied with the loan terms, accept the offer. Read and understand the loan agreement thoroughly, ensuring you know all obligations and responsibilities as a borrower.
Requirements and conditions
Minimum Credit Score. Some lenders may have a minimum credit score requirement for borrowers to qualify for a $1,000 loan. The specific credit score threshold can vary, but it's not uncommon for lenders to consider borrowers with lower credit scores.

Income Verification. Lenders typically require borrowers to provide proof of income to ensure they have the means to repay the loan. This can be in the form of pay stubs, bank statements, or tax documents.

Age and Legal Residency. Borrowers are typically required to be at least 18 years old and legal residents or citizens of the country where the loan is being offered.

Credit Check. Lenders may conduct a credit check as part of the loan application process to assess the borrower's credit history and determine the risk level. This check helps the lender decide about loan approval and terms.

Repayment Terms. Borrowers must adhere to the repayment terms set by the lender. This includes making regular payments, often every month, to repay the loan within the agreed-upon timeframe.

Interest Rates and Fees. Borrowers should know the interest rates and any applicable fees for the $1,000 loan. These costs can vary depending on the lender, the borrower's creditworthiness, and the type of loan.
Best places to get $1,000 loans today 30.11.2023
LendingClub
LendingClub is an online lending platform that connects borrowers with investors. They offer personal loans with loan amounts ranging from $1,000 to $40,000. The loan terms, interest rates, and eligibility criteria may vary based on your creditworthiness and other factors.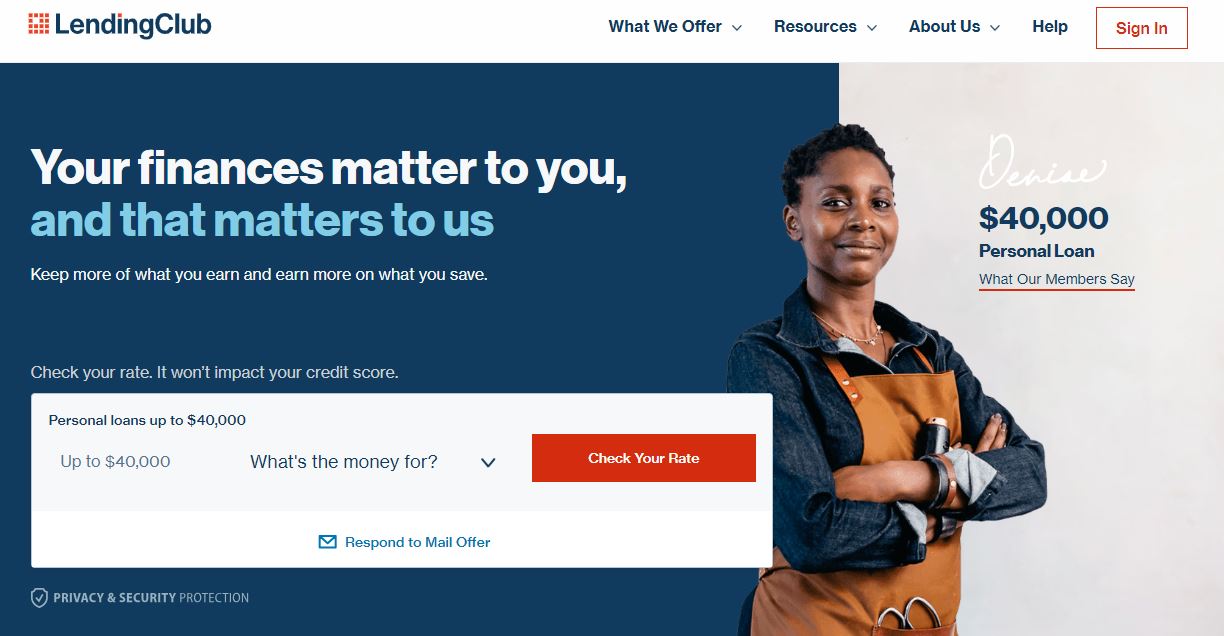 Upgrade
Upgrade is an online lender offering personal loans ranging from $1,000 to $50,000. They provide a quick online application process and offer competitive interest rates and flexible repayment terms.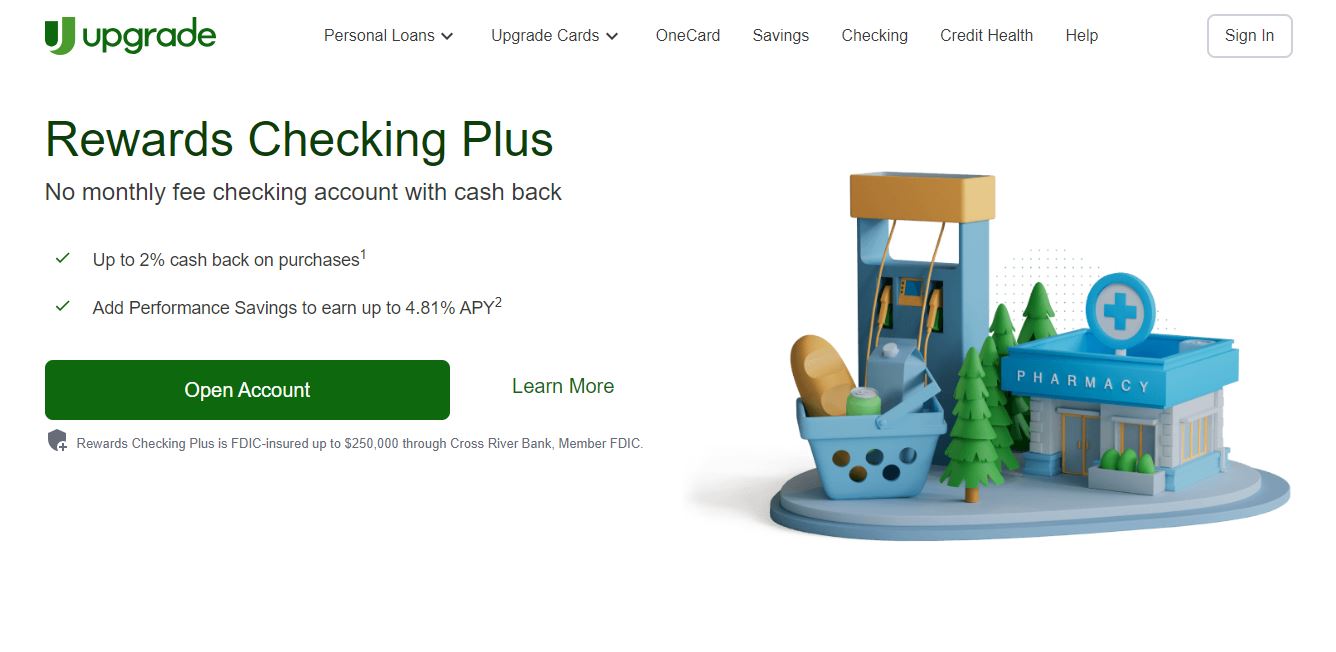 ACE Cash Express
ACE Cash Express is another popular payday lender that provides short-term loans. Their loan amounts may vary by state, and they may offer loans up to $1,000 in some areas.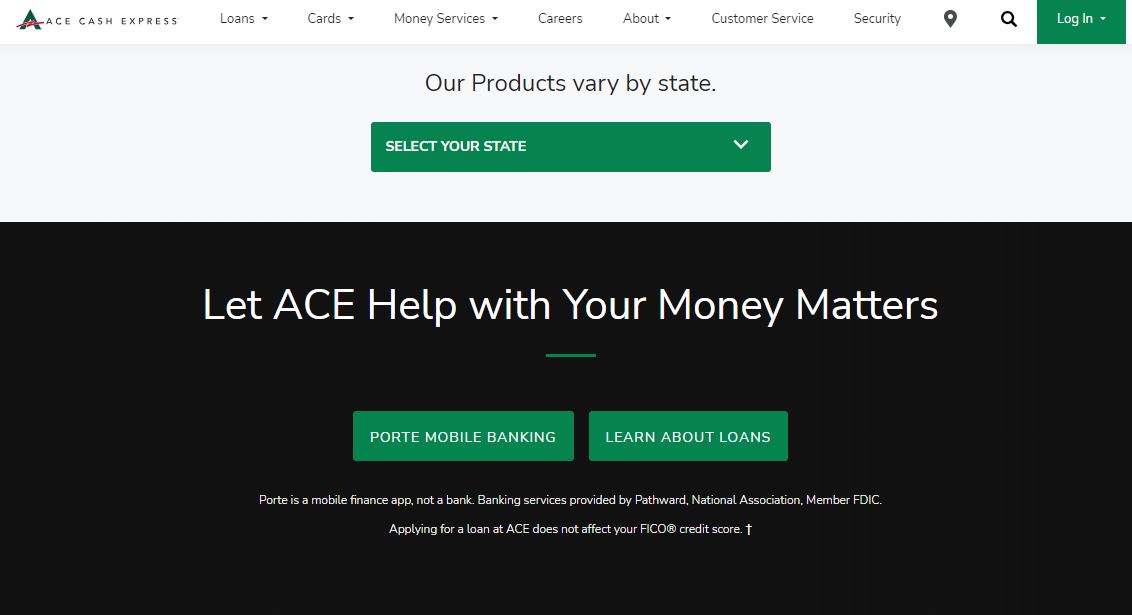 Speedy Cash
Speedy Cash is a payday lender known for its quick loan processing. They offer short-term loans, and while the loan amounts can differ based on state regulations, they may have options for loans up to $1,000.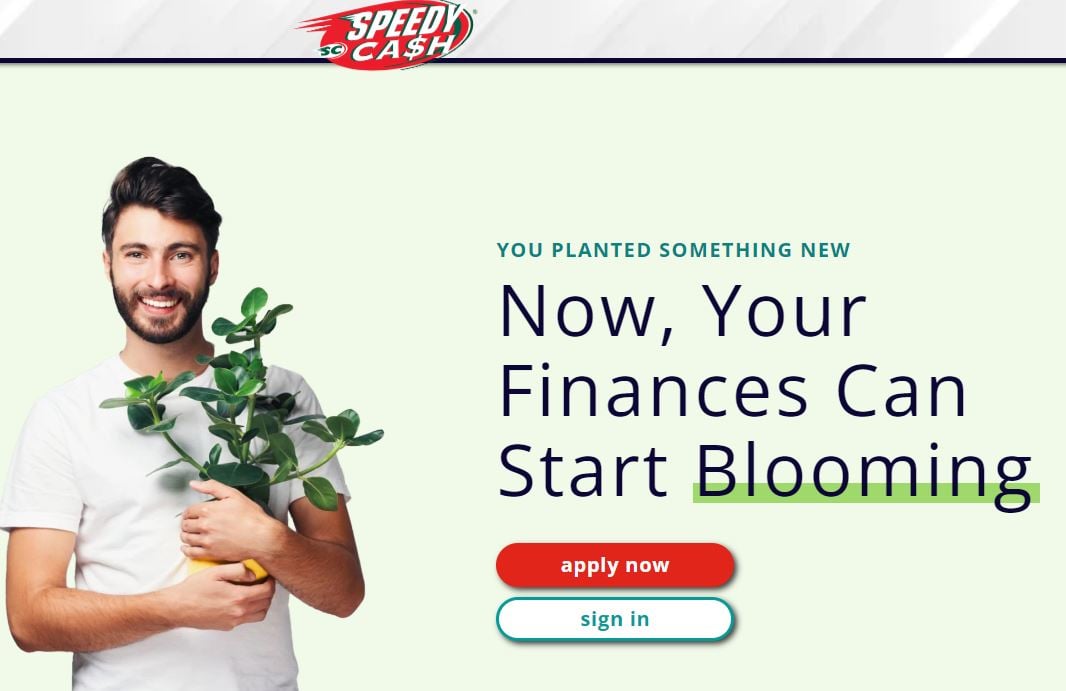 Ways to receive the money
Electronic Funds Transfer (EFT). Some lenders may utilize electronic funds transfer to send money to borrowers. Like direct deposit, EFT involves transferring funds electronically from the lender's account to the borrower's account. This method is often used for online lenders or lenders who operate without physical branches.

Prepaid Debit Card. In certain cases, lenders may provide borrowers with a prepaid debit card loaded with the loan amount. The borrower can use the card to make purchases or withdraw cash as needed. This option is commonly used for borrowers who don't have a traditional bank account.
Things to pay attention to
Interest Rate. Pay attention to the interest rate offered by the lender. A lower interest rate will result in lower overall borrowing costs. Compare rates from different lenders to ensure you're getting the most favorable terms.

Fees and Charges. Be aware of any additional fees or charges associated with the loan. These may include origination fees, late payment fees, or prepayment penalties. Factor these costs into your decision-making process.

Eligibility Requirements. Review the lender's eligibility criteria. Ensure that you meet the minimum requirements, such as age, income, and credit history, to increase your chances of loan approval.

Credit Impact. Understand how taking out a loan may impact your credit score. Some lenders may perform a credit check, which could result in a hard inquiry on your credit report. Timely repayment of the loan can positively impact your credit, while defaults or late payments can have negative consequences.

Alternative Options. Consider alternative options before applying for a $1,000 loan. Assess whether other sources of funds are available to meet your financial needs, such as borrowing from family or friends or exploring low-cost community assistance programs.

Lender Reputation. Research the lender's reputation and read reviews from previous borrowers. Choose a reputable lender with positive customer feedback and a track record of fair lending practices.
How to repay a $1,000 loan?
Create a Budget. Assess your financial situation and create a budget that incorporates the loan repayment. Consider your income, expenses, and other financial obligations to determine how much you can allocate towards monthly loan repayment.

Set Up Automatic Payments. If possible, set up automatic payments with your bank or through the lender's online payment system. This ensures that your payments are made on time and helps you avoid late fees or missed payments.

Make Timely Payments. Follow the repayment schedule and make your payments on time. Prompt payment not only helps you avoid penalties but also contributes to building a positive credit history.

Consider Making Extra Payments. If you have the financial capacity, consider making extra payments towards the loan principal. This can help you repay the loan faster and save on interest charges.
Alternatives
Credit Cards. Depending on your credit limit and available credit, using a credit card for smaller expenses could be an alternative to a $1,000 loan. However, be mindful of the interest rates and fees associated with credit cards, and make a repayment plan to avoid accumulating high-interest debt.

Debt Consolidation. If you have debts with high-interest rates, consolidating them into a single loan with a lower interest rate could save you money. This approach can help simplify your debt repayment and reduce your overall interest costs.

Community Assistance Programs. Check if there are any local community assistance programs or charitable organizations that can provide support for unexpected expenses. These programs may offer grants, low-interest loans, or other forms of financial assistance.
Editorial opinion
Important
How to choose a lender
Make sure to confirm whether the lender is licensed to operate in your state. You can verify this information with your state regulator or attorney general.
Check if the lender is a member of a reputable association, such as the Community Financial Services Association of America. Membership in such organizations may provide an extra level of reliability.
Carefully review all the terms and conditions of your loan contract.
Thoroughly examine the interest rates and ensure that your contract includes a detailed breakdown of the total cost of the loan.
Take advantage of your right of rescission. Usually, you can rescind the loan within three days after signing the agreement. Alternatively, there is typically a "cooling-off" period, which allows you several days to thoroughly review the contract before making an informed decision to enter into a consumer loan agreement based on the terms specified by the lender.
Choosing a lender is a significant decision that demands careful consideration and a good understanding of how such organizations operate.
Methodology
At Finanso, we've carried out a comprehensive analysis of over 50 microfinance organizations, assessing them based on 35 different parameters across six key categories: accessibility of loans, customer relations, quality of service, interest rates, and transparency of conditions.
In each category, we carefully considered the most critical factors in selecting a lender. These factors include the interest rates, available loan amounts, minimum credit score, minimum income, application fees, and the speed at which funds are transferred.
At Finanso, we highly value our users, which is why we also focus on the quality of customer service, user reviews, and additional features that can aid our users in making a well-informed decision.
Our ultimate goal is to provide insightful recommendations and expert advice to assist you in selecting a lender that best caters to your specific needs.
Additional resources
To learn more about $1,000 loans and best practices, check out some of the following resources:
Sources