Like many personal loan lenders, LendingPoint has developed a mobile application that offers all the same services that you would normally get when dealing with their web portal. The app is available on both Android and iOS and there are no major differences between the two.
Their app allows existing and future borrowers to apply for a personal loan instantly, check their loan balance, undergo a soft credit check that won't impair the credit score, manage accounts, and receive discounts.
LendingPoint on Google Play

LendingPoint on App Store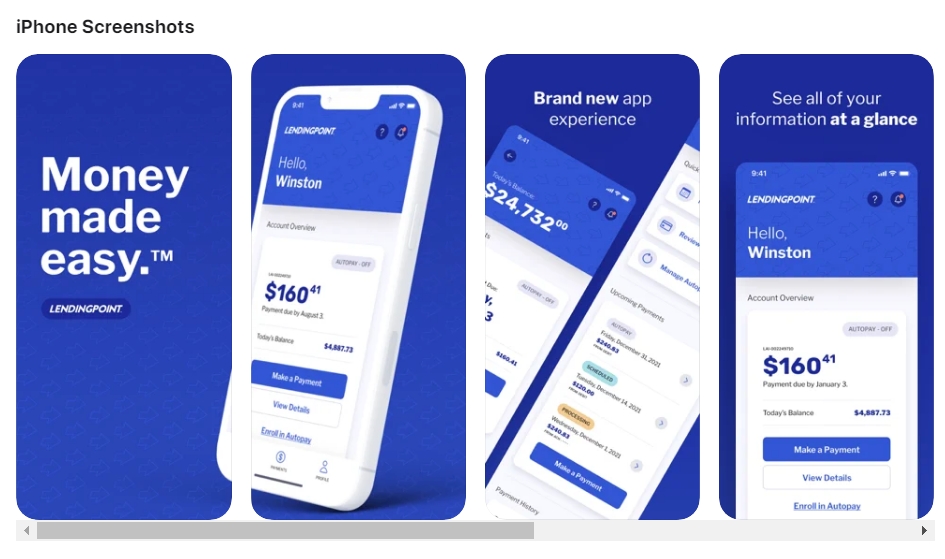 Among the common positive features of the app, borrowers note the following:
Easy to use intuitive design;

Easy to qualify for a desired loan;

Same level of protection as the secure website;

Top-shelf customer support team;

Comprehensive information regarding loan terms;

No prepayment fees;

Same business day approvals.
The Android version of the app can be downloaded by accessing the Google Play store. The iOS version of the app can similarly be downloaded by visiting the App Store.
You will be prompted to enter your login information right away, so it's very easy to log in on the official LendingPoint app.