Through the Dave App, you can:
Get instant money

Set up direct deposits

Earn cash back

Enroll in Dave Goals and make savings

Find a local job through Side Hustle.
How to download the app
For iOS users
You can download the application this way:
On the Dave App website, click on the iOS icon.

You will be redirected to the App Store.

Click Get on the Dave - Banking & Cash Advance app.

Once you see the fully downloaded icon on your screen, you can open it and sign in.
Dave App is compatible with both iPhones and iPad.
Dave on App Store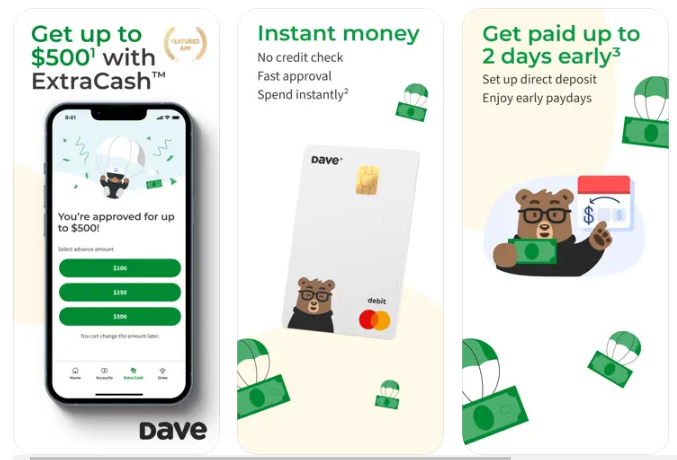 For Android users
To download the app on your Android device:
Click on the Android button on the Dave website.

Click Install on the Dave - Banking & Cash Advance app in the Google Play store.

The app will appear on your screen once it is downloaded.
Dave on Google Play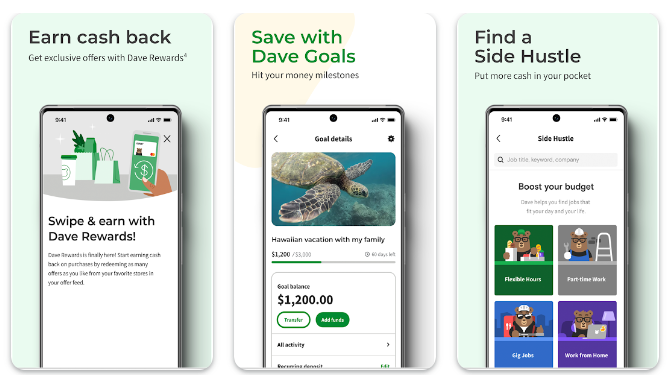 How to register an account
To register with Dave, click Join Dave. The company will ask you to provide your name, email address, password, and mobile number. Tap Join and wait for the company to contact you and verify your account. Once it's done, you can sign in through the app.
How to reset a password
If you want to change your password while signed in, click Edit profile and then hit the pencil icon next to Password. Provide your previous password and create a new one. Confirm to establish a new password.
If you've forgotten your password and want to reset it, from your login screen, click Need help logging in? and then Forgot the password. You need to provide your mobile phone number and email. Enter your SSN's last four digits and click Submit. The company will send you a six-digit code to verify your email. After that, you will get another email with the link for password change.
How to delete an account
To cancel the Dave account, if you have a Spending, Goals, or ExtraCash account, go to your profile and contact the company through the chat.
In case you only have Dave advances membership, there is an option to close the account through the app:
Open your profile.

Click Membership.

Tap Manage Membership.

Keep the prompts until you close the account.
How to delete the app
To delete the application from your phone, locate the app's icon and hold it. Once you see it shaking, click X, so the app will be deleted from your iOS device. On Android, once you hold the icon, you will see a menu allowing you to delete the application.