Mobile App
Mobile app features
Through the use of the Bright application, customers will ‌repay their credit card debts automatically. The application will independently choose which loans to repay first, based on such parameters as interest rate, payment amount, and your financial situation.
Another option for the user is to build savings, which the app will also help with. In addition, it helps to improve the credit rating.
Bright on Google Play

Through Google Play on your phone, search for the "Bright - Crush Your Card Debt" application under the Bright Money developer. Click Install and wait for the app to download. Once you see the icon on your screen, open it and sign in to your account. If you're not a Bright customer, create your account by providing your email address.
Bright on App Store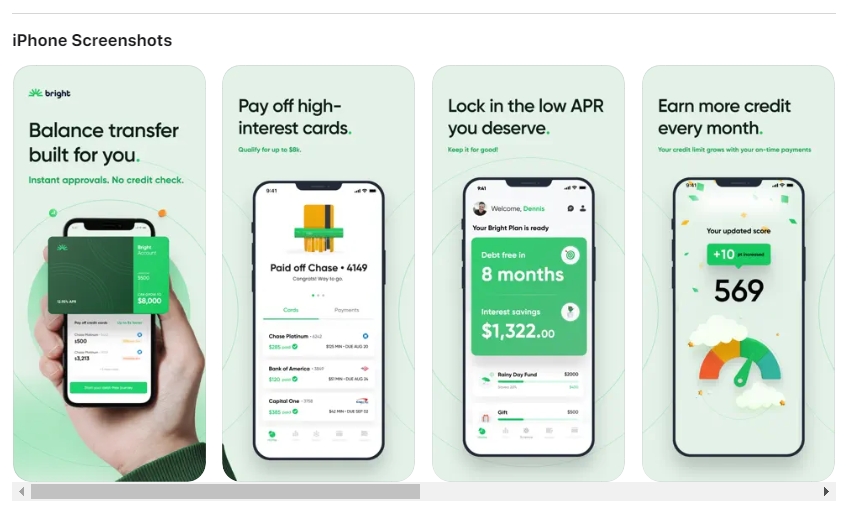 Access the App Store through your iPhone and find the app called "Bright - Crush Your Card Debt" under the Bright Capital Inc developer. Click Download and wait for the app to install on your phone. Sign in using your account login and password if you are a customer of Bright. If not, register your account by entering your email.