Best Loans Like OppLoans
The Best Loan Providers Similar to OppLoans
In today's society, loans have become an essential part of our lives. Whether you're looking to finance a big purchase or deal with an unexpected expense, loans provide us with the financial support we need to make ends meet. However, finding the right loan provider can be a daunting task.

OppLoans is a reputable online lender that offers short-term loans with high interest rates. But what if you're looking for other options?
In this article, we have compiled a list of the best loans like OppLoans to help you find alternative lenders that might suit your specific financial needs.
OppLoans Online Personal Loans
OppLoans is an online lender that provides personal loans to borrowers using a simple and easy-to-use online application. OppLoans is unique in that it focuses solely on personal loans and does not offer other traditional lending products such as credit cards or car loans. The company prides itself on providing access to credit for people who may have difficulty obtaining financing through other channels.
The application process is simple and straightforward. Borrowers can apply for a loan online in minutes and find out if they are approved within 24 hours. Unlike traditional lending institutions, OppLoans considers a variety of factors in their lending decisions, including employment history, income, and creditworthiness. This means that borrowers who may not have a strong credit history may still be able to obtain a loan.
OppLoans offers loans with a longer repayment term than many other online lenders. Loans from OppLoans range from $500 to $4,000, with repayment terms of up to 18 months. This can be a boon for borrowers who are looking to consolidate debt or make a larger purchase but need a longer period of time to pay off their loan.
OppLoans also strives to make the borrowing process as transparent as possible. Once a borrower is approved for a loan, they will be provided with a clear and easy-to-understand loan agreement. There are no hidden fees or charges, and borrowers can view their loan terms and repayment schedule before they accept the loan.
Overall, OppLoans is an excellent option for borrowers who need access to credit but may not qualify for traditional lending products. With a simple and straightforward application process, longer repayment terms, and transparent loan terms, OppLoans provides a valuable service to those in need of financial assistance.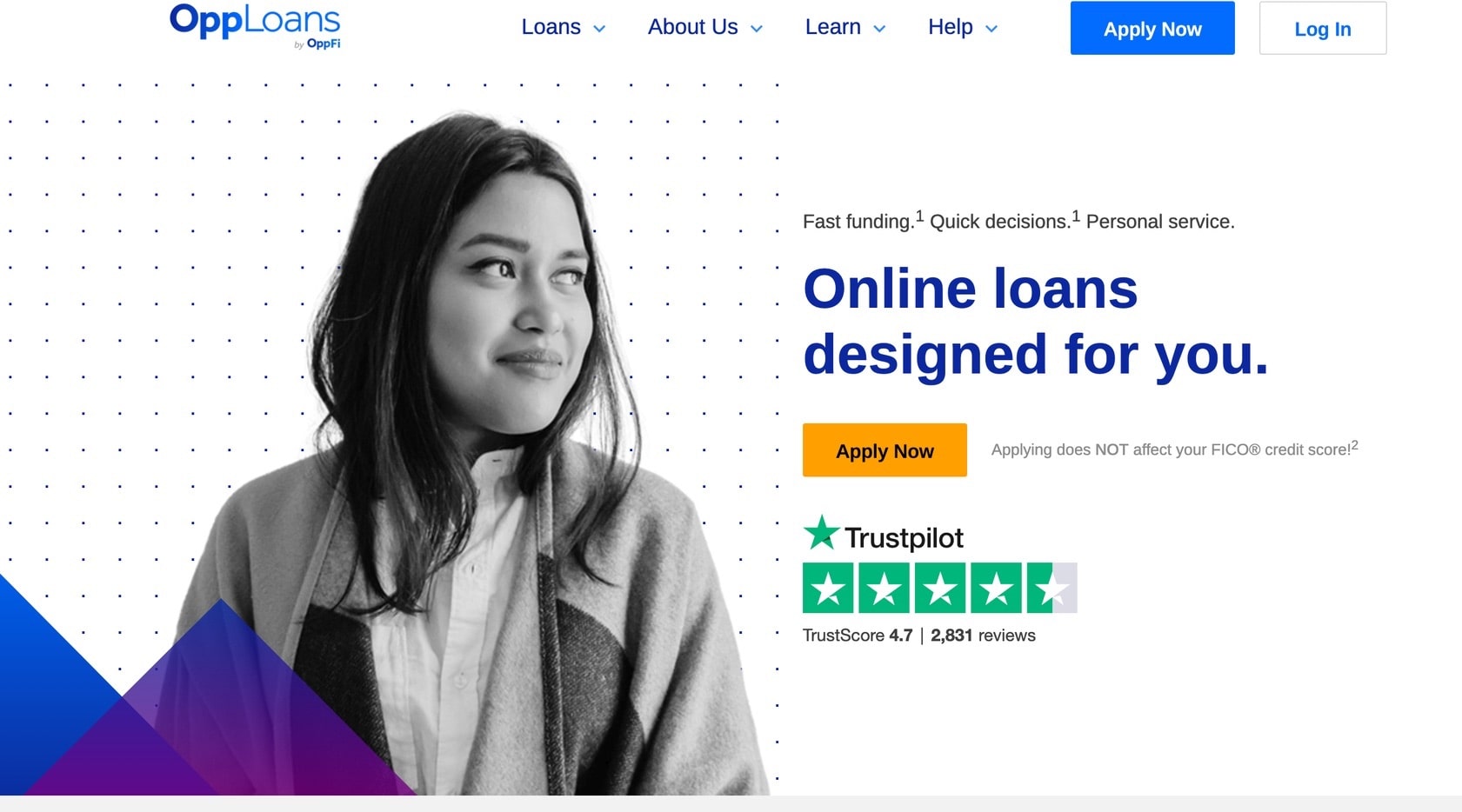 All Today 30.11.2023 Personal Loans in the US
How does OppLoans work?
The company claims to offer loans that are affordable and transparent, unlike traditional payday loans that often come with high-interest rates and hidden fees.
Unlike payday loans, which require payment in full on the borrower's next payday, OppLoans has installment loan offers. This means that borrowers can repay their loans in smaller, more manageable monthly payments over time. The interest rates are also fixed and competitive, which can help borrowers budget their payments more effectively.
To apply for an OppLoans loan, you need to fill out an online application on their website. The application requires personal information such as your name, address, and social security number. You'll also need to provide information about your employment, income, and bank account. OppLoans uses this information to determine whether you're eligible for a loan and, if so, how much you can borrow.
Once you submit your application, OppLoans will run a credit check to evaluate your creditworthiness. Even if you have bad credit, you may still be eligible for a loan from OppLoans. The company considers other factors, such as your income and employment history, when making lending decisions.
If you're approved for a loan, OppLoans will deposit the loan funds directly into your bank account. You can use the loan for any purpose, such as paying off credit card debt, making home improvements, or covering unexpected expenses.
To repay your loan, OppLoans withdraws payments directly from your bank account on the due dates. You can also make additional payments at any time to pay off your loan faster and reduce the amount of interest you pay over time.
Advantages of OppLoans
OppLoans is a reputable online personal loan provider that offers loans to borrowers with less-than-perfect credit scores. Here's why OppLoans may be a good choice for your borrowing needs.
Best Online Personal Loans Like OppLoans
There are other online personal loan providers that are similar to OppLoans, each with its own unique features and benefits. Here are some of the best online personal loan providers that can offer comparable loan products like OppLoans:
LendingClub
LendingClub is another peer-to-peer lending site that provides borrowers with personal loans of up to $40,000 for debt consolidation, home improvement, and other personal expenses. LendingClub has a large network of direct lenders and can offer borrowers competitive interest rates and flexible repayment terms. The APR for LendingClub loans ranges from 6.95% to 35.89%.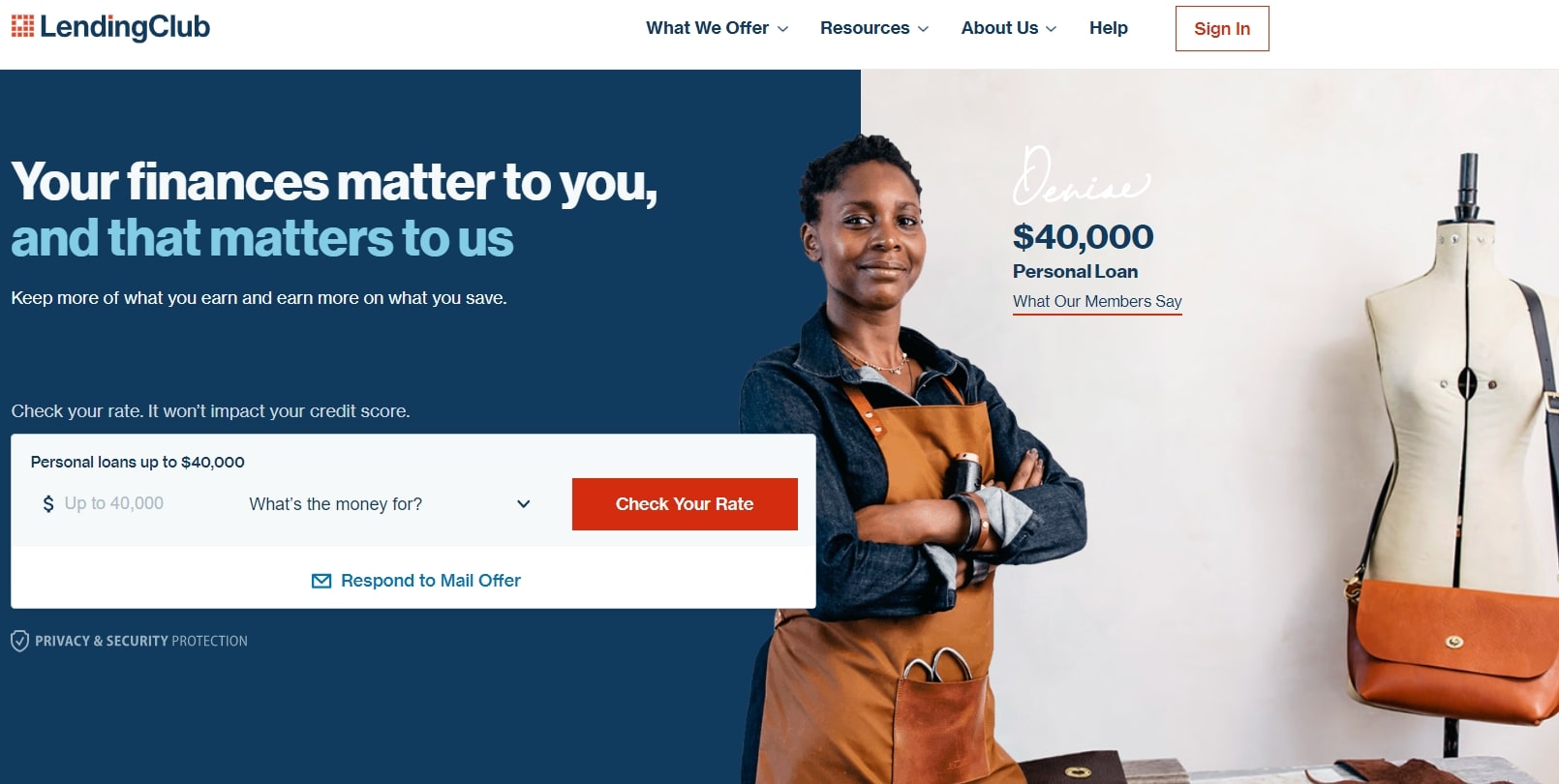 Upgrade
Upgrade is an online lender offering personal loans of up to $50,000 for debt consolidation, home improvement, and other personal expenses. Upgrade's unique feature is that they offer credit health tools, such as credit monitoring, an online credit score dashboard, and credit education resources. This puts borrowers in a better position to improve their credit over time. APRs on Upgrade loans range from 6.94% to 35.97%.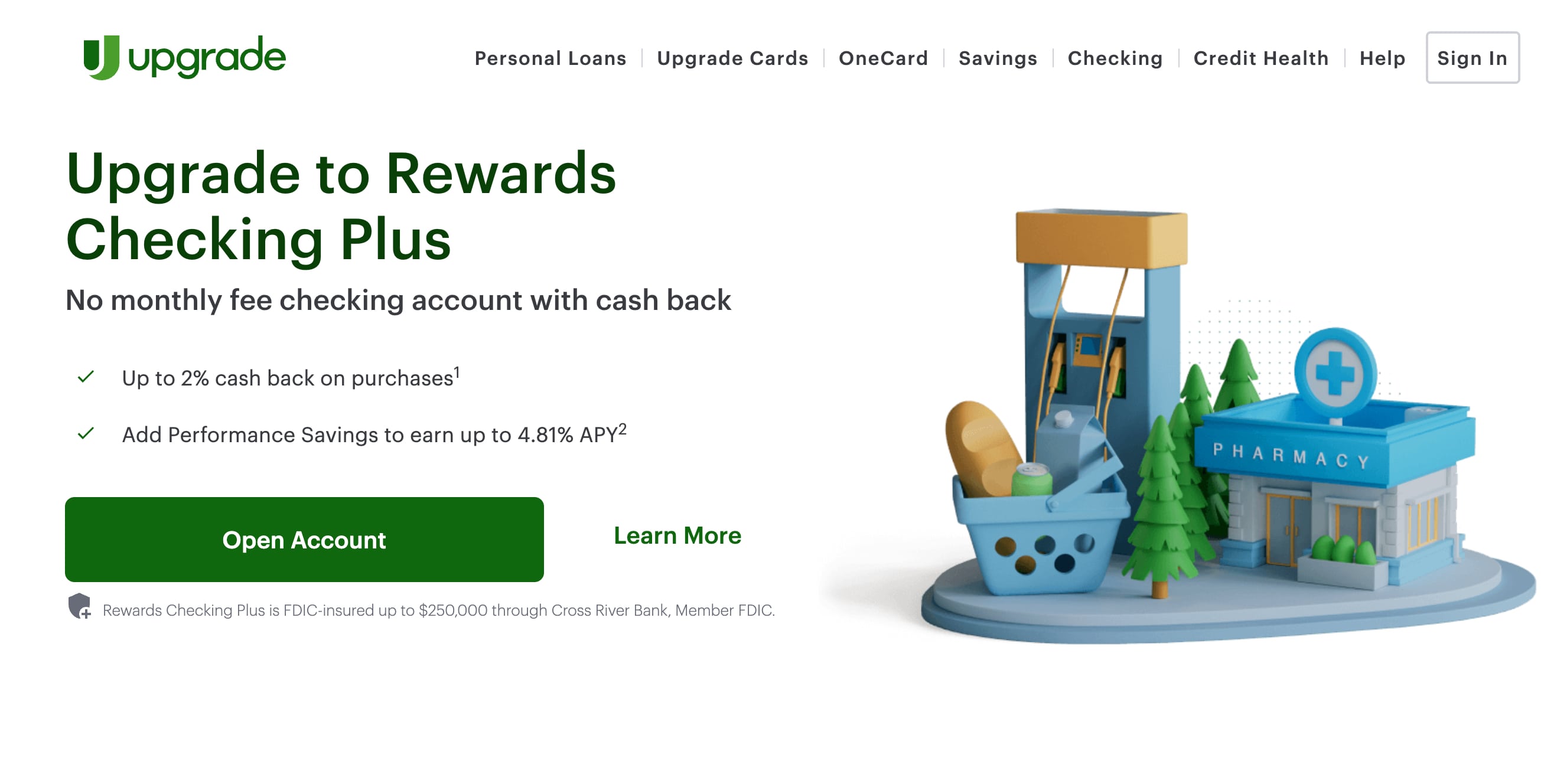 Avant
Avant is an online lending platform that specializes in providing loans to those with poor credit history. Avant offers personal loans of up to $35,000 with repayment terms ranging from 24 to 60 months. Annual percentage rates on Avant loans range from 9.95% to 35.99%.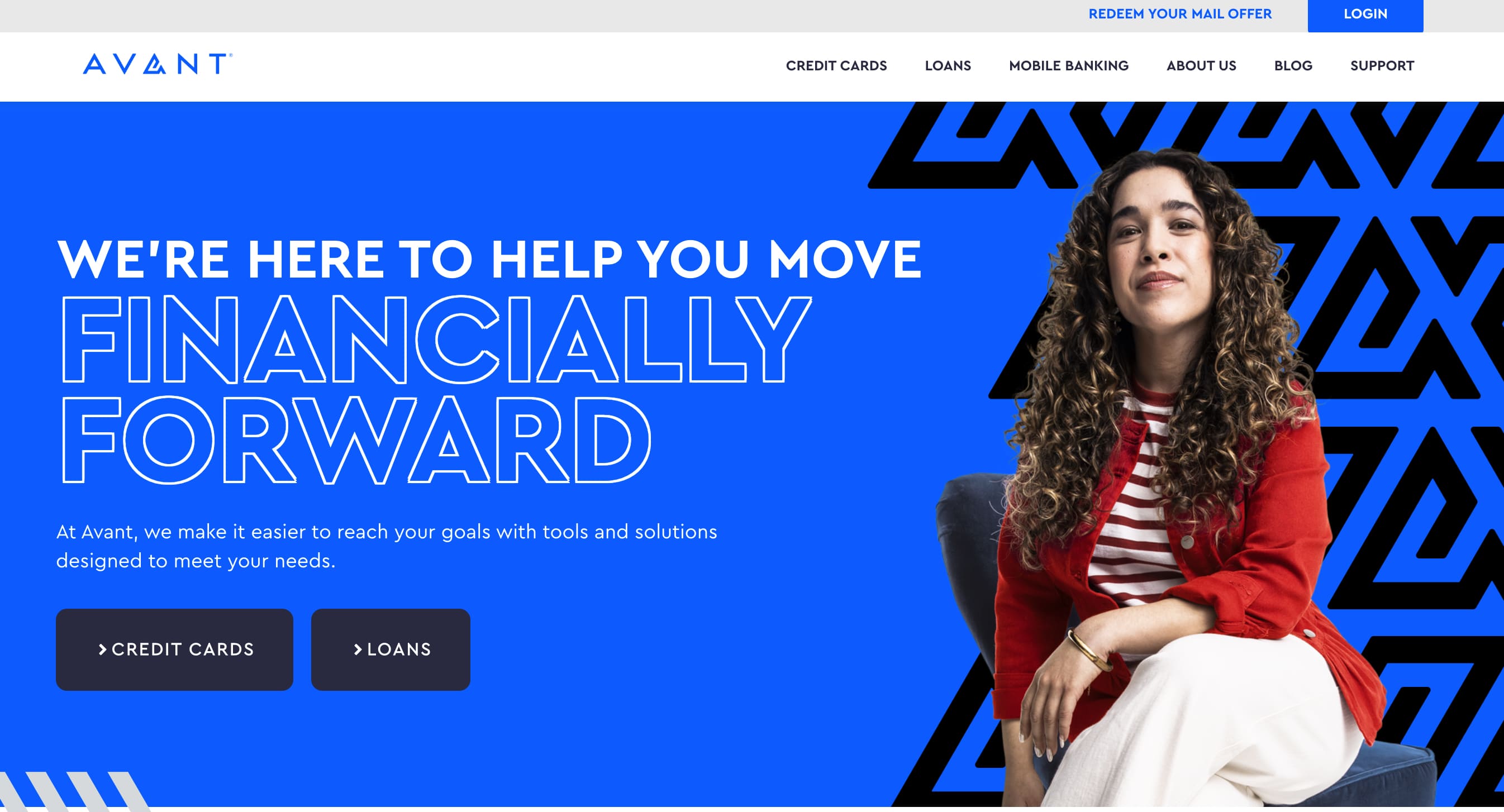 Prosper
Prosper is another peer-to-peer lender that provides personal loans of up to $50,000. Prosper offers fixed-rate loans with repayment terms of three or five years. Prosper loan APR ranges from 6.95% to 35.99%. Prosper has a large network of investors who fund the loans and offer competitive interest rates to borrowers.
If you are in search of a personal loan and have limited options, online loan providers such as OppLoans can be a good choice. However, it is important to research and compare the different lenders and rates before selecting the best one for your financial situation. With the above options, you can further explore which loan provider meets your borrowing needs and budget with the lowest interest rates and favorable terms.
OneMain Financial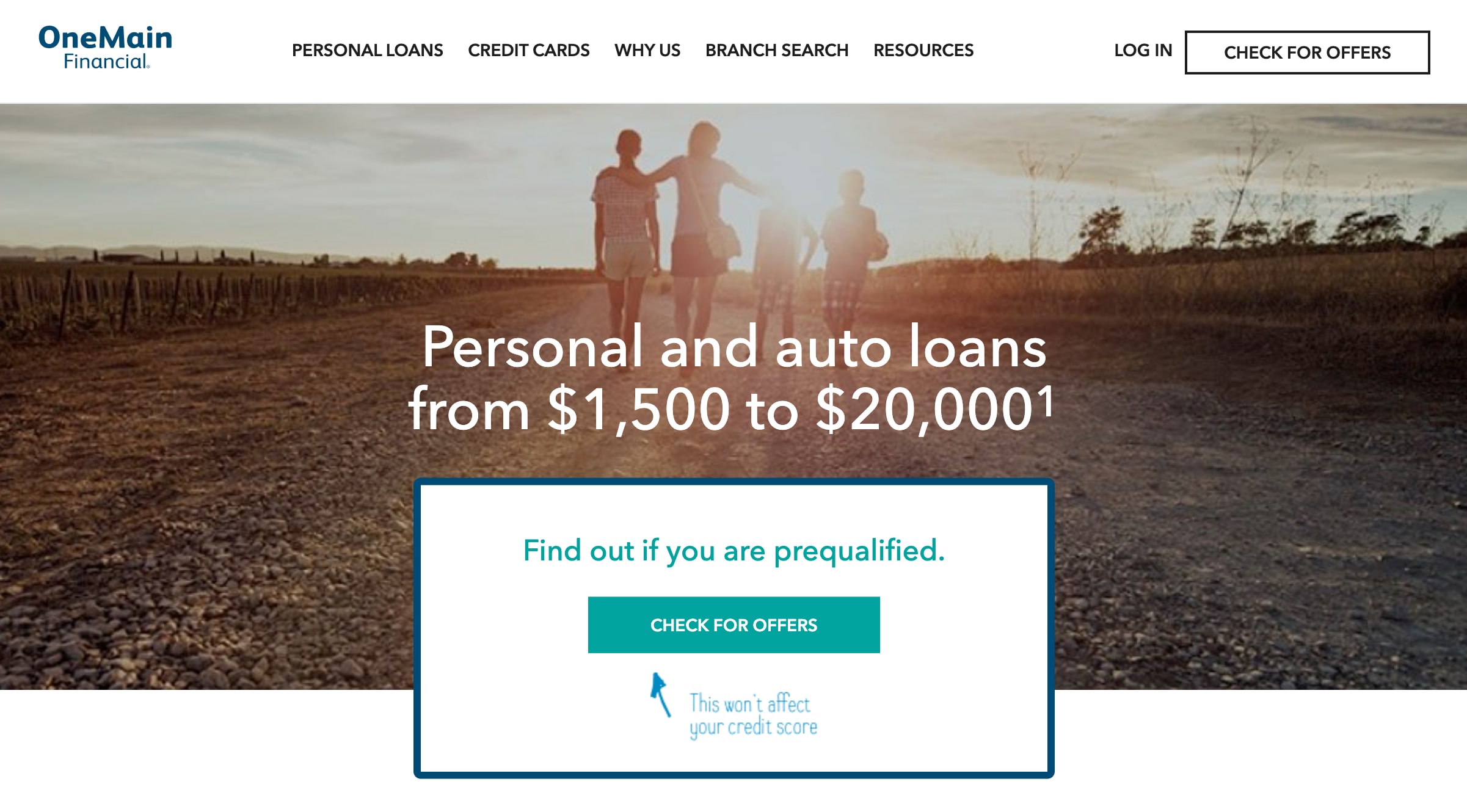 OneMain Financial is a well-established lender that specializes in bad credit loans. They offer loan amounts ranging from $1,500 to $20,000, making them suitable for various financial needs. OneMain Financial requires a minimum credit score of 600, slightly higher than some of the other lenders in this category. However, they have a reputation for considering other factors beyond credit scores when evaluating loan applications. OneMain Financial provides repayment terms that range from two to five years, allowing borrowers to select a term that fits their budget. It's important to note that OneMain Financial charges origination fees, which can vary depending on your residence state. While they do not disclose their interest rates upfront, borrowers with bad credit should expect higher rates.
Universal Credit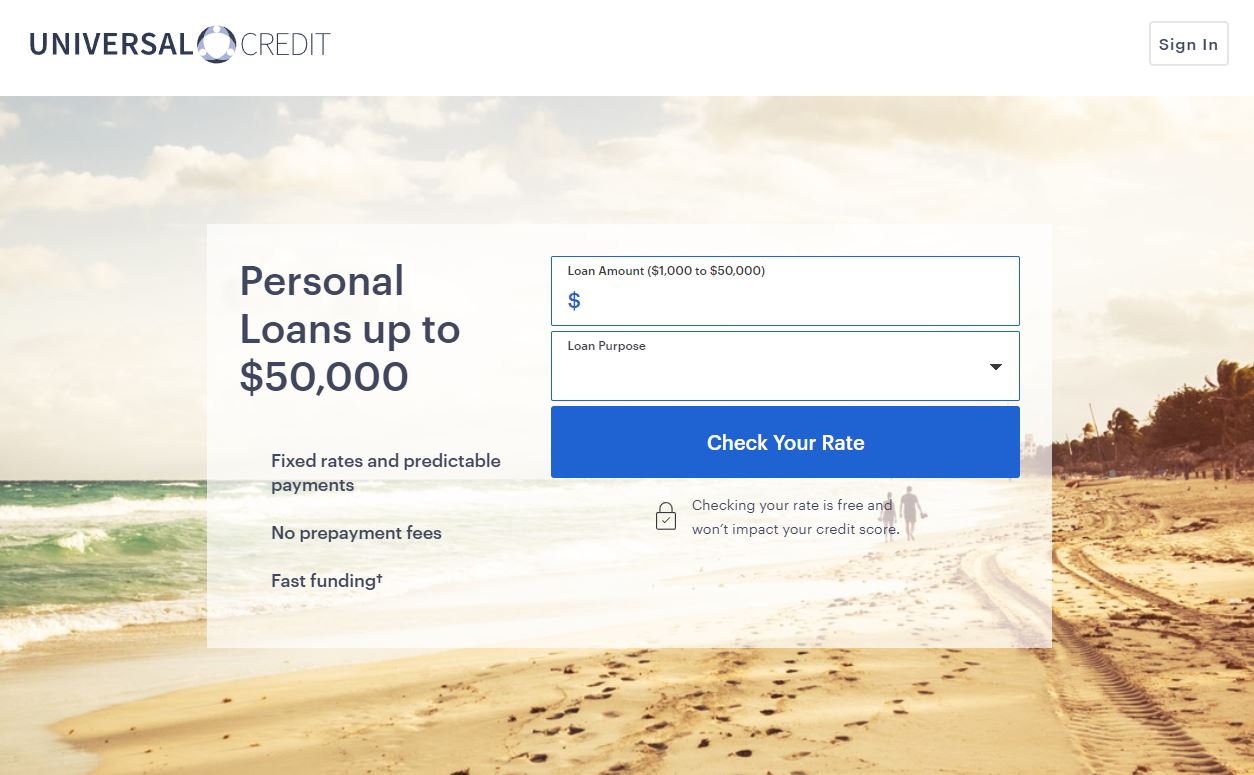 Universal Credit is an online lender that specializes in bad credit loans, offering loan amounts ranging from $500 to $15,000. Their minimum credit score requirement is relatively low, typically around 550, making them accessible to borrowers with poor credit. Universal Credit offers repayment terms ranging from six months to five years, allowing borrowers to choose a duration that aligns with their financial situation. While they charge origination fees, the amount may vary based on the borrower's creditworthiness. One notable advantage of Universal Credit is its willingness to consider applicants who have previously filed for bankruptcy. However, borrowers should be aware that the interest rates associated with bad credit loans from Universal Credit may be higher compared to traditional lenders.
LendingPoint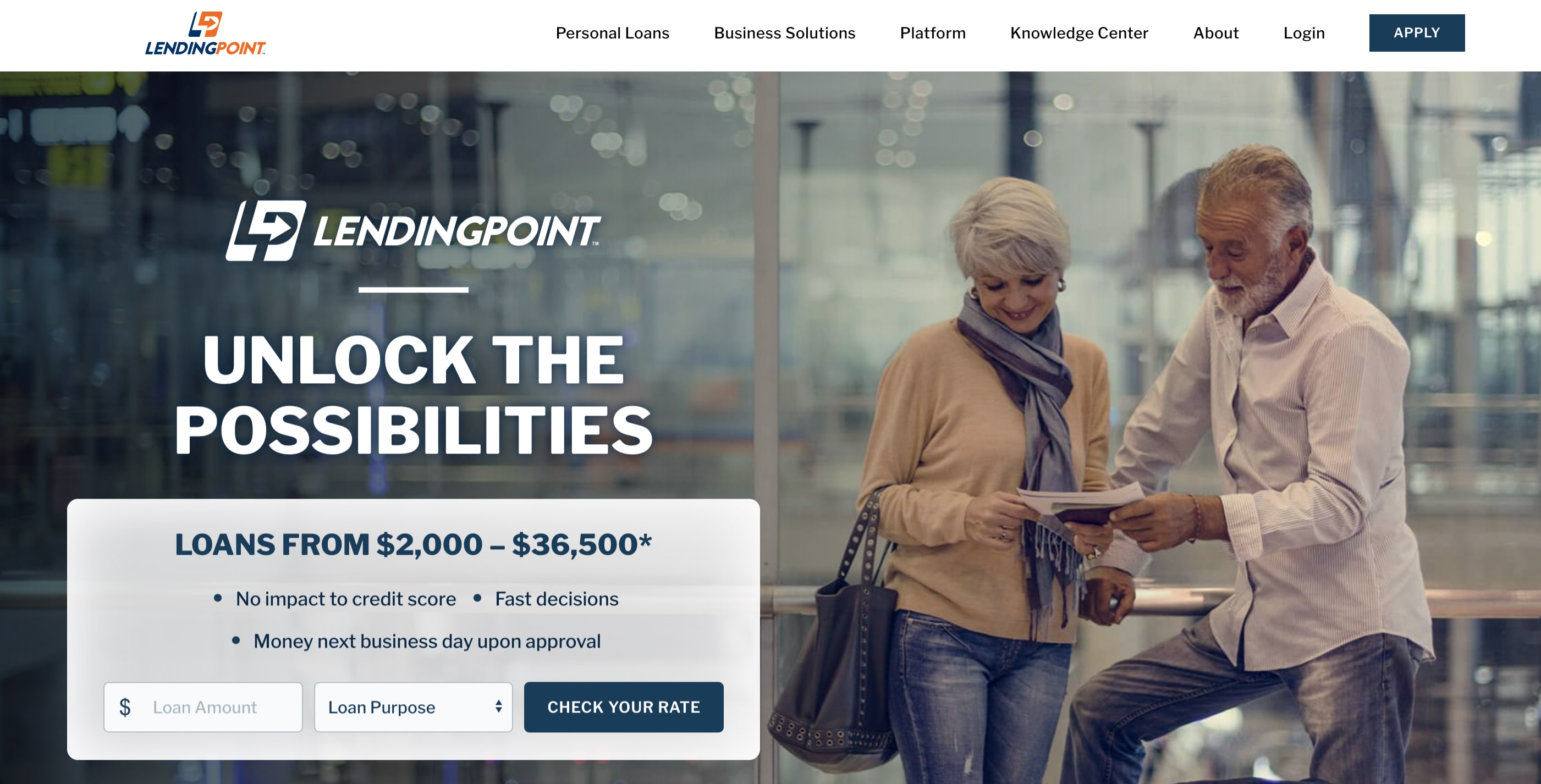 LendingPoint is a bad credit lender that offers personal loans ranging from $2,000 to $36,500. They consider borrowers with credit scores as low as 585, making them accessible to individuals with bad credit. LendingPoint prides itself on providing fast funding, often disbursing funds within one business day. Their repayment terms typically range from two to four years, allowing borrowers to tailor their loan duration according to their needs. It's important to note that LendingPoint does charge origination fees that can be up to 6%. They also have a slightly higher interest rate compared to traditional lenders, which is to be expected when borrowing with bad credit. However, they do not impose any prepayment penalties, enabling borrowers to pay off their loans early if they desire.
Subprime Credit Personal Loans
Subprime credit personal loans are a type of loan that is available to individuals who have a poor credit history. These loans are typically offered by lenders who specialize in providing loans to people with subprime credit scores, which are generally considered to be below 600. Subprime credit personal loans are similar to traditional personal loans, but they typically come with higher interest rates and stricter terms and conditions.
One of the advantages of subprime credit personal loans is that they can provide a lifeline for individuals who cannot get credit elsewhere. This can be particularly helpful for someone who needs to pay off unexpected bills, cover an emergency expense, or make a major purchase. In some cases, a subprime credit personal loan can also be used to improve the borrower's credit score, which can help them qualify for lower interest rates and loan terms in the future.
However, there are also some risks associated with subprime credit personal loans. For one, the interest rates on these loans are much higher than other types of loans, which can make them very expensive over time. Additionally, subprime credit personal loans may come with hidden fees and charges, which can make it difficult to understand exactly how much the loan will cost.
Requirements to Obtain Online Personal Loans
Online personal loans are a convenient option for people who require immediate access to funds for various reasons, such as medical emergencies, debt consolidation, or unexpected expenses. The process for obtaining an online personal loan is typically quick and easy as there are fewer formalities involved compared to traditional loans. However, there are certain requirements that need to be met before one can get approved for an online personal loan.
Credit Score. One of the primary factors that lenders consider is the applicant's credit history. Lenders typically check the credit score to assess the applicant's creditworthiness. Applicants with a higher credit score are more likely to get approved for a loan and may also be offered better interest rates.

Income. Lenders will also consider the applicant's income to ensure that they are capable of repaying the loan. Applicants who have a stable income and can demonstrate their ability to repay the loan on time are more likely to get approved.

Age. To apply for an online personal loan, applicants must be at least 18 years old or the age of majority in their state of residence.

Citizenship. Applicants must be US citizens or permanent resident of the state they are applying in.

Bank account. Lenders require applicants to have an active bank account from which they can deduct loan repayments.

Employment status. Applicants must have a stable job or source of income as proof that they can repay the loan on time.

Collateral. Some lenders may require collateral such as property or savings to secure the loan.
The requirements for obtaining an online personal loan are relatively simple and straightforward. However, each lender may have their own specific requirements and criteria. It is essential to thoroughly research and compare different lenders to find the one that offers the best terms and conditions that meet one's specific needs.
FAQ
What is the easiest loan to get?
The easiest loan to get right now would depend on the individual's creditworthiness and financial situation. However, installment and payday loans, personal loans with high interest rates, or peer-to-peer loans could be easier to obtain but at the expense of paying higher interest rates and fees.
What website is similar to MoneyMutual?
A website similar to OppLoans is MoneyMutual. MoneyMutual is a direct lender that offers short-term loans with a focus on helping borrowers improve their credit score. They offer loans from $500 up to $5,000, and their application process is similar to OppLoans.
What are similar loans like OppLoan?
Similar loans to OppLoans include payday loans, installment loans, and personal bad credit loans. A payday loan is a short-term loan that is due on the borrower's next payday. Unsecured installment loans are loans that are repaid over time in a series of payments, and personal loans for bad credit are unsecured loans that are designed for borrowers with a less-than-perfect credit score.
What kind of loan is OppLoans?
OppLoans is an online lender that offers bad credit installment loans. The loan amounts range from $500 to $4,000, and the loans are repaid over a period of 6 to 36 months. The interest rates are typically higher than traditional loans, but OppLoans focuses on providing loans to people who may not have other options due to their credit history. The application process is streamlined, and borrowers can receive funding as soon as the next business day.
Similar articles
In this block we have selected for you articles on similar topics