ShopNPay Visa Prepaid Card®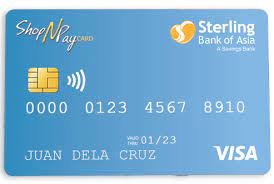 ShopNPay Visa Prepaid Card®
About debit card
The ShopNPay Visa prepaid card is a redeemable stored-value card that allows you to load sufficient money to make purchases, make payments, or withdraw cash from ATMs anywhere in the globe at any time.
Features
The ShopNPay Visa prepaid card is a product that allows customers to make purchases, remittances, and get cash anywhere and at any time. It can also conveniently be used in making payments.
Pros and cons
Before acquiring the ShopNPay Visa prepaid card, it is wise to understand the upsides and drawbacks which accrue with having a prepaid card.
Pros
The card creates convenience as the holder can use it anywhere and at any time.
The ShopNPay prepaid card ensures control of funds, as the cardholder can only spend what is available on their card.
Con
The prepaid card carries funds the holder is willing to spend at a given time.
The cardholder may experience shortages when expenditure exceeds the budget.
How to apply for ShopNPay Visa prepaid card?
To apply, you can follow the steps below:
Visit the Sterling Bank website.
Highlight your mouse to Personal > Card > Prepaid card.
Go down and click on Apply now.
Follow the on-screen directives to complete the application.
Before you apply, you must meet the following requirements.
Eligibility requirements
For a ShopNPay Visa prepaid card, take two valid IDs to the nearest Sterling Bank of Asia branch, and your card application will be processed immediately for a minimal fee. It isn't compulsory to own an account with the bank.
Documentary requirements
Corporate or organizational documents, for example:

Tax identification number (TIN)
Social security system (SSS)
Government service insurance system (GSIS) number
Licenses and permits to conduct business
Contact information such as email address, office phone number, and mobile phone number
Financial and credit information, including economic status, credit background, and source of funds
This site is protected by reCAPTCHA and the GooglePrivacy Policy and Terms of Service apply.

Dear guest, please leave your feedback
Leave a review and get 20 FinCoins to your account!