RCBC Bankard Secured Card®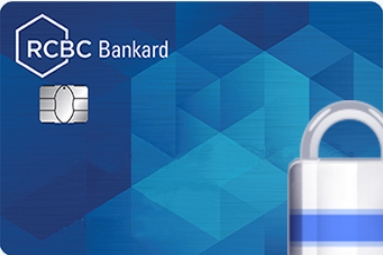 RCBC Bankard Secured Card®
About credit card
The RCBC Bankard Secured Card is a savings deposit account with 100% approval upon application, irrespective of the applicant's past credit card history. Unlike unsecured credit cards that checks your past credit history, an RCBC Secured Credit Card works differently. It allows you to determine the credit limit during the application stage. Ideally, the bank will assign a credit limit depending on your initial hold-out deposit, making the card accessible to even low-income earners. However, the InstaCard can only be processed if you do not have a delinquent RCBC account.
Features
Before considering the Secured Credit Card, you need to understand some of the card's features. The following are some of its features.
You have guaranteed credit card approval. When you apply for this credit card, the RCBC bank will not consider your past credit history. You can get the card almost automatically, provided that you deposit a hold-out amount that the bank uses to calculate your limit.
Free membership fee. Users of the Secured Credit Card enjoy free membership for the first 12 months and lower revolving fees afterward.
Credit limit assignment. The bank estimates your credit card limit according to the hold-out amount you deposit during your credit card application. Ideally, you are automatically considered for a higher credit line depending on your initial non refundable security deposit. The limit assignment of 95% is placed on your hold-out deposit, which allows you to use the card responsibly. However, the minimum security deposit required is ₱10,000 or $2,000 as a hold-out amount.
Pros and cons
Unlike an unsecured credit card, the RCBC Bankard Secured Card has many benefits, especially when you do not have a past credit history. The card is suitable for all users, including low-income earners. By looking at its advantages and disadvantages, you need to know if this card will suit your needs.
Pros
The card does not consider your past credit history for approval. Even applicants with a limited credit history can get approval, provided they have a minimum of ₱10,000 or $US2,000 as a hold-out amount.
The credit limit assignment is 95% of your hold-out deposit.
There is no annual fee for the first 12 months as a cardholder.
The revolving fee is low at 2%.
The users can determine their credit limits during credit card application.
The deposit made when opening the secured credit card account defines your credit limits.
Cons
You can only get back your hold-out on the deposit after 60 days from when your credit card is canceled.
Your hold-out amount can only be in effect until 60 days after the cancellation request and only after RCBC Bankard confirms it.
How to apply for an RCBC Bankard Secured Card?
You can apply for the Secured Credit Card at your nearest RCBC bank branch to enjoy fast and guaranteed approval. First, you need to check and confirm that you qualify to apply for this card. Generally, you must be at least 21 years, and you should also have at least ₱10,000 or $US2,000 as a minimum hold-out deposit. To proceed with your application, you can follow these steps.
Visit any RCBC bank branch near you.
Go to the bank's customer service desk and open an InstaCard account.
You will also be required to open a Savings Deposit account with the bank for the initial deposit and your account's maintaining balance.
Ask for a Secured Card credit card application form and fill in all the required sections.
Attach all the required documents, such as a government-issued ID.
Complete the application form and submit it after attaching all required documents.
Wait for verification and confirmation from the bank.
Once the bank verifies your application, it will process your card and notify you when and where to collect it when ready.
This site is protected by reCAPTCHA and the GooglePrivacy Policy and Terms of Service apply.

Dear guest, please leave your feedback
Leave a review and get 20 FinCoins to your account!