RCBC Digital app is an Internet banking service offered by the Rizal Commercial Banking Corporation (RCBC) that allows its users to access their RCBC accounts via any Internet-enabled device. Using the app, users can conduct banking transactions online throughout the day at their convenience.
To download the RCBC Bankard mobile app for your preferred operating system, follow the steps below.
RCBC Credit Cards on Google Play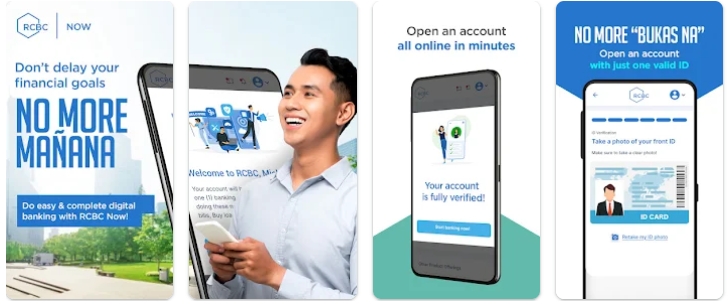 For Android
Visit the RCBC Bankard website and go down. Click on the Android app on Google Play icon.

Once you are redirected to the Google Play Store, check if it's the correct app, and click on Download. This will install the RCBC Digital app on your device.

Open the app and log in to your RCBC Bankard online account.
RCBC Credit Cards on App Store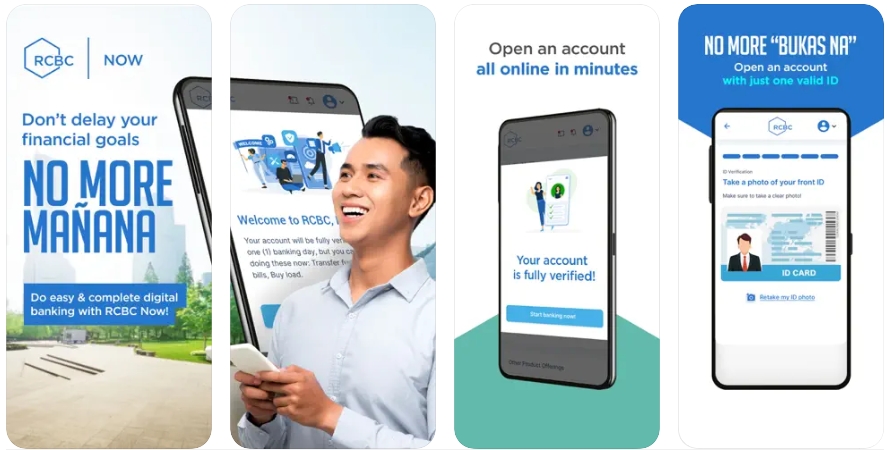 For iOS
Visit the RCBC Credit Cards website and go down. Click on Download on the App store.

After you are in the Apple App Store, click on Get. This will install the RCBC Digital app on your device.

Open the app and log in to your RCBC Bankard online account.
How to register on the RCBC Credit Cards mobile app?
The RCBC Bankard mobile app registration process is the same across all operating systems. Follow the steps below:
After downloading the app for your operating system, launch it and select Sign me up.

Read the terms and conditions and check the box if you agree.

When the app asks if you have a debit/prepaid card, tap the button that corresponds with your response.

Enter your card number and PIN, then click Confirm.

Fill in the required information on the registration form, then click Submit.

Print and sign the online application form. You have successfully registered for RCBC Bankard mobile banking.
Features
The RCBC mobile app software was created for the customer's comfort and satisfaction. The bank provides a mobile banking app with banking tools such as fund transfer, balance inquiry, and bill payment. It also offers valuable services such as branch location, rate checking, and load buying and sending. The app is completely customized and runs entirely on your smartphone device. Below are some of the RCBC mobile app options:
Fund transfers. Send money to anyone at any time and location - even if they don't have a bank account. You can use Instapay or e-wallet to send funds in real-time to any local bank or use pesoNet to send large amounts. You can also use their telegraphic transfer features to send foreign currencies locally and internationally.

Bill payments. What about utility bills? Loan or credit card payments? What about tuition? Government charges? You can pay over 400 billers directly without enrolling them.

Online deposits. You can safely deposit checks from any local bank with just a photo.

Investment management. Easily manage your investments online. RCBC digital allows you to place, monitor, and redeem UITFs and time deposits without visiting a branch.

Currency exchange. Convert your money online to US dollars, Japanese yen, and other foreign currencies for travel and investment.

Cardless withdrawals. If you require cash but have left your ATM card at home, you can withdraw up to ₱5,000 from any RCBC ATM even if you don't have an ATM card.

Online requests. Order bank certificates, ATM replacements, and checkbook online. When it's ready, simply pick it up at the branch.

Digital safety. The bank has security features in place at RCBC digital to ensure that only you have control and access to your account and to prevent unauthorized transactions. You can lock and unlock your MyDebit ATM and MyWallet Prepaid cards when not in use. All transactions are also validated with a one-time PIN (OTP) sent to your registered mobile number, allowing you to approve them before they are processed.

Online updation. You can update your mobile number and email address without going to the branch, whether you want to enroll or are already registered in RCBC Digital. It is critical to keep your contact information up-to-date to ensure your account is safe and secure.