The RCBC digital app is available for iPhone, Android, and Huawei users. Before using the app, as a first-time user of the RCBC Online Banking mobile app, you must activate your smartphone before registering your accounts. It ensures that no other device can access your RCBC accounts until you activate them.
RCBC on Google Play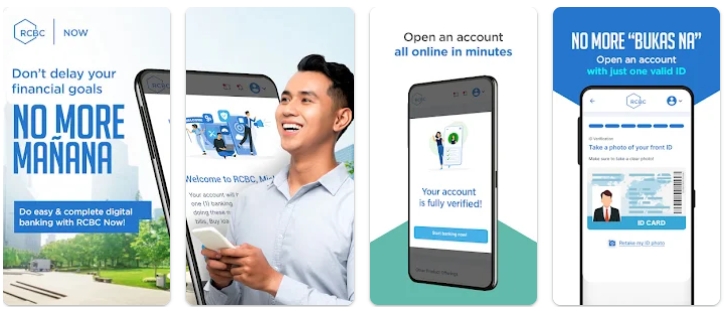 RCBC on App Store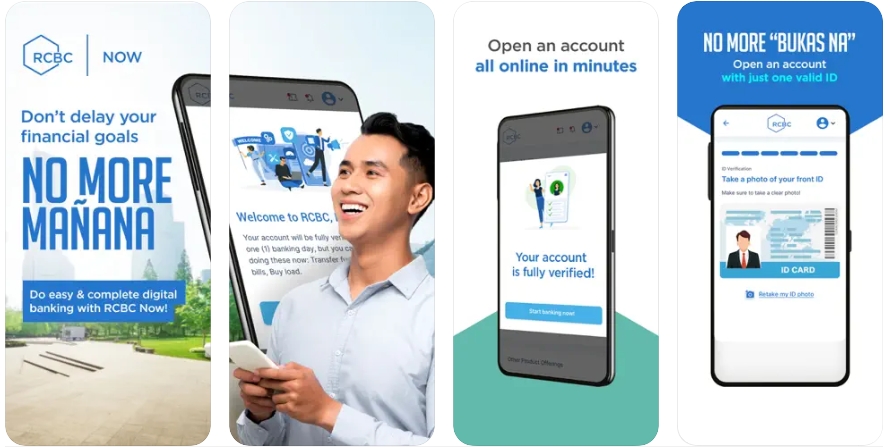 How to download RCBC digital app?
To download the RCBC digital app, follow these steps: Go to the App Store, GooglePlay, and Huawei AppGallery. Then, search for RCBC digital app and click on it. Lastly, select Install App.
When you log in after you download the RCBC Online Banking mobile app, you will be prompted to register your device. A one-time password (OTP) will be sent to your registered mobile number; enter it. Even though you can install the app on many devices, you must register each one to access your account for security reasons.
Additionally, you can configure biometrics to use the phone's built-in biometric scanner to log into the RCBC digital app. You can only add fingerprint scanning and facial recognition (only on iOS devices). Therefore, when you log in, you do not need to type in your User ID and password when using biometrics. Your biometrics will be used to verify your identity, and the login process will be quick.
Additionally, you can scan the recipient's QR code using your app to send money to other RCBC Online Banking users and participating members. You'll be able to transfer money quickly as the app now eliminates the need for manual account information entry by automatically producing the recipient's account information upon scanning. However, if you send money to another bank or BSP-supervised financial institutions (BSFIs), InstaPay will be used, and the standard InstaPay cost will be charged.
How to register via the RCBC digital app?
Follow these steps to create an account using an Android, iPhone, or Huawei device:
Open the RCBC Digital App.

Tap Sign up now.

Read the terms and conditions, then accept them.

Key in your CVV and 16-digit card number.

Tap Submit after entering the One-Time Password (OTP) issued to your registered mobile number.

Set up a password and user ID.

Turn on your phone's biometric login feature.

Use your fingerprint to sign in.
Features
RCBC digital app is easy to use, convenient, and user-friendly. It's designed to make it easy to manage your money and keep track of important things like account balances, payment balances, and more.
With the RCBC digital app, you may send money to anyone, even if they don't have a bank account, which makes it simple to manage your funds. You can send large sums of money in real-time to any local bank or e-wallet using Instapay or PesoNet. If you want to transfer money via check, you can safely deposit it with a photo at any nearby bank. You can also send foreign currency domestically and internationally via Telegraphic Transfer services.
Additionally, you can monitor transactions in your deposit accounts, loans, credit cards, and investments all in one app. You can then pay your bills whenever it's convenient for you. You can also quickly add billers and make payments using the app without keeping track of your bank account information or carrying around other transactional details all the time.
You can also invest in, monitor, and redeem UITFs and time deposits without visiting a branch. You can also use the Internet to convert your money to US dollars, Japanese yen, and other foreign currencies for travel and investment. You can then use your ATM card to make cardless withdrawals of up to ₱5,000 at any RCBC ATM. When you want to check the status of your account, you can also obtain bank certificates, ATM replacements, and checkbook reorders ahead of time and pick them up at the branch when they are available.