PNB Ze-Lo Mastercard®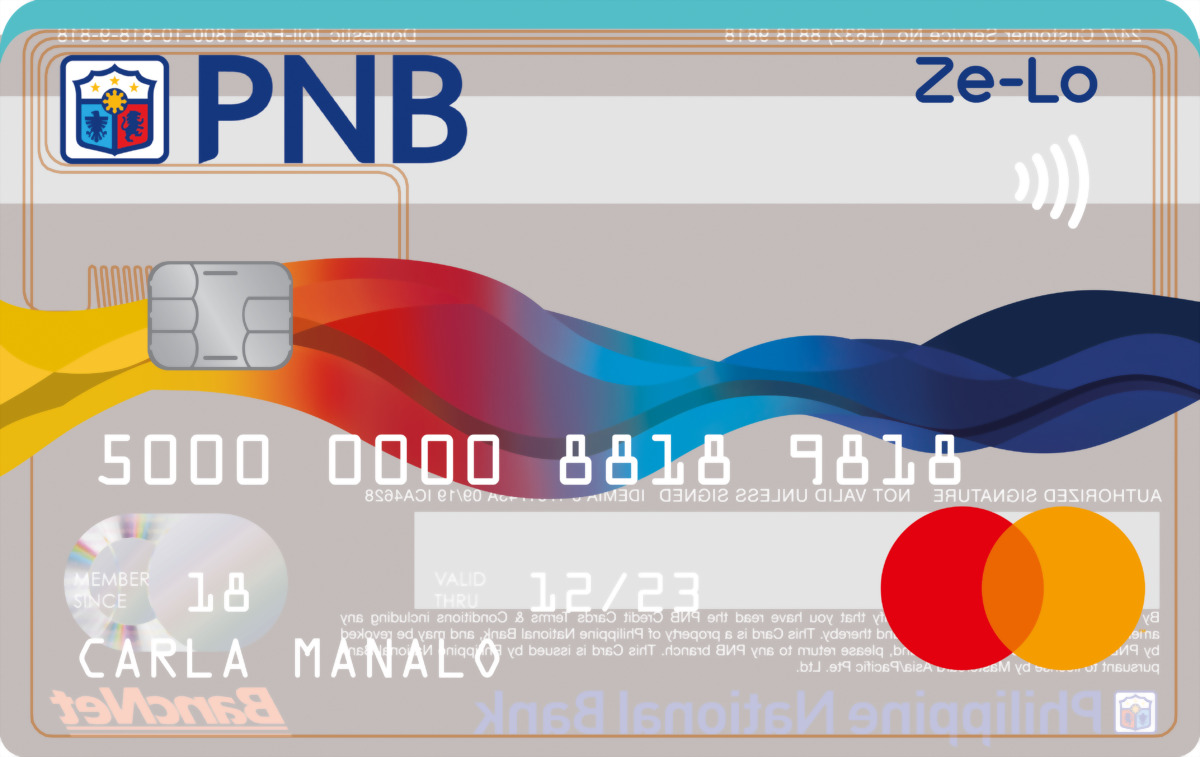 About credit card
The Philippine National Bank offers Ze-Lo Mastercard for different purchases. You can use the card to pay for travel, dining, and other credit card bills. Besides, you enjoy zero annual and lower transaction fees for local and international payments. Ze-Lo Mastercard is ideal for daily purchases as it favors low, medium, and high-income earners. Furthermore, you get free travel insurance when you buy tickets using principal and supplementary PNB cards.
Features
PNB Ze-Lo credit card offers a cheap, reliable, and convenient method to pay for goods and services, settle utility bills, and transfer funds to other accounts. You can access a bank loan credited to your deposit account or straight payments for expensive goods with a good credit history. Its features are:
Global and online acceptance. Enhance online shopping as you can pay remotely using this card. Besides, you can pay for all purchases in pesos and save on currency conversion rates.
Contactless payment. The EMV chip on Ze-Lo cards and a one-time password for all transactions keep your funds secure.
A waiver on applicable fees. Ze-Lo credit card holders are exempted from paying an annual fee for life. Furthermore, PNB does not charge an over-limit penalty.
Lower charges. PNB credit levies a lower finance charge of 1.88% for Ze-Lo credit cards and a lower minimum amount due for credit card loans and cash credits. It also allows for a balance transfer to other credit cards.
Pros and cons
Before investing in the card, you should examine the features and applicable charges, such as annual fees, and analyze the benefits and drawbacks of a PNB Ze-Lo credit card.
Pros
Zero annual fees for life for the first PNB credit card and supplementary cards.
Zero late payment fees if you settle your installment after the due date.
Small transaction fees since all payments are in Philippine pesos.
Lower minimum annual income requirement of ₱120,000.
Global and online acceptance.
Lower finance charges.
Free statements every month.
Low interests on loans.
Secured credit card payment through one-time-pin sent to your mobile number and EMV chip on your card.
Cons
Self-employed customers with no registered businesses are not eligible to apply for the credit card.
Customers who pay for goods and services using PNB Ze-Lo credit card do not get rewards points.
Account holders get lower credit limits.
How to apply for PNB Ze-Lo credit card?
You can apply for a PNB credit card in a physical bank, on your mobile phone using the PNB mobile banking app, or online via the bank's website.
To apply online, follow these steps:
Go to the bank's website and click on Apply for a credit card button.
Select PNB Ze-Lo Mastercard from a list of different credit cards.
Click on Apply now.
If you are an existing member, you can login to your account, select PNB Ze-Lo credit card, and proceed with your application. However, if you are a new member, you will be required to register first before you can apply for a credit card. For new members, after clicking Apply now, you will be required to enter your personal details, including name, date of birth, identification details, proof of income, and address.
Once approved, proceed with your credit card application by filling out the credit card application form. Confirm proof of income. If employed, you need a photo-bearing government-issued valid ID, one-month payslip or certificate of employment, and proof of billing for non-depositor such as a copy of utility bills or credit card statement of account.
If you are self-employed, you will need the latest income tax return with a BIR stamp and the latest audited financial statement as proof of income. In addition, you must produce a government-issued ID and proof of billing, such as an electricity bill.
Once you have filled in all information needed and attached the required documents, submit the form and wait for an approval.
This site is protected by reCAPTCHA and the GooglePrivacy Policy and Terms of Service apply.

Dear guest, please leave your feedback
Leave a review and get 20 FinCoins to your account!