PNB Platinum Mastercard®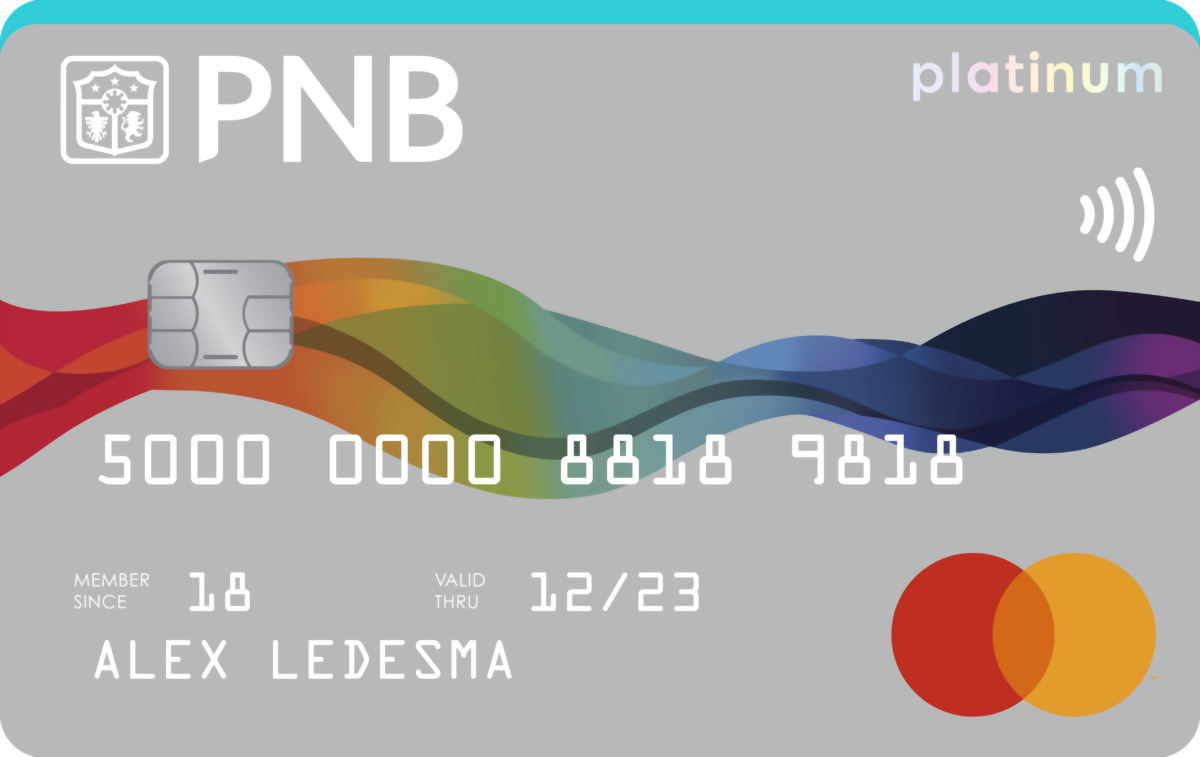 About credit card
A PNB Platinum Mastercard allows users to enjoy exclusive deals on fashion, entertainment, and lifestyle experiences. Ideally, you can use this credit card to enjoy flexible shopping, dining, and various perks and discounts. You can also get flexible reward options. For instance, you earn a point for every ₱70 you spend. Besides, the bank allows you to redeem the points for cash credits, miles, and other rewards the bank offers. The PNB Platinum Mastercard also allows users to enjoy free travel insurance and free purchase protection insurance.
Features
Dual billing flexibility. With this card, local transactions will be billed in pesos, while international transactions get separate billing in US dollars. Depending on payment rates, you can also choose to pay in dollars or pesos.
Flexible payment. You can have the option of paying as low as 5% of your bill or ₱500,000, whichever is higher, for peso accounts. You can have the choice to pay from as low as 5% of your bill or $50.00, whichever is higher, for your dollar accounts.
Rewards. The card allows users to redeem their points for cash credits, Mabuhay miles, or other rewards. You get one point for every ₱50 you spend. Four points can get you ₱1.00 cash credit or one Mabuhay mile.
Pros and cons
When considering whether to apply for the PNB Platinum Mastercard, you should first know the advantages and disadvantages of having the card.
Pros
You get a free purchase transaction insurance of up to ₱250,000 for all purchased items. The insurance covers your items against accidental damages and theft for a period of 90 days.
You enjoy free travel insurance of up to ₱3,000,000 every time fare is charged to the card. Travel insurance covers other travel-related issues, such as flight delays and lost luggage.
You enjoy dual billing options in pesos or US dollars.
You are protected by fraud transaction insurance.
Cons
You pay a high cash advance fee of 5%.
You pay an annual fee of ₱3,000 per year and a monthly interest rate of 2%.
How to apply for a PNB Platinum Mastercard?
You can apply for a PNB Platinum Mastercard online, using a mobile application, or visiting a PNB bank branch. You can apply online by first visiting the bank's website, clicking on Apply for a credit card, and choosing the PNB Platinum Mastercard. Then, fill the credit card application form and submit it for approval. New customers will need to register as new members before they can complete the application process.
This site is protected by reCAPTCHA and the GooglePrivacy Policy and Terms of Service apply.

Dear guest, please leave your feedback
Leave a review and get 20 FinCoins to your account!