How to download the M2U Mobile Banking App?
You can use the Maybank app to access your account and its features. You can view statements, reports, transactions, check your current balance, and transfer funds between accounts. You can also get notified when a new promotion or reward opportunity becomes available.
The Maybank2u is compatible with Android and iOS.
Maybank2u PH for Android
The Android app for Maybank2u is the most convenient way to manage your account and transactions. You can open a Maybank2u account, access account information, including the balance, loan due date, and the most recent transaction date. You can also pay using your mobile device. To download the app, open the Google Play Store on your smartphone. Then, look for Maybank2u PH and tap it to launch it. Finally, click Install.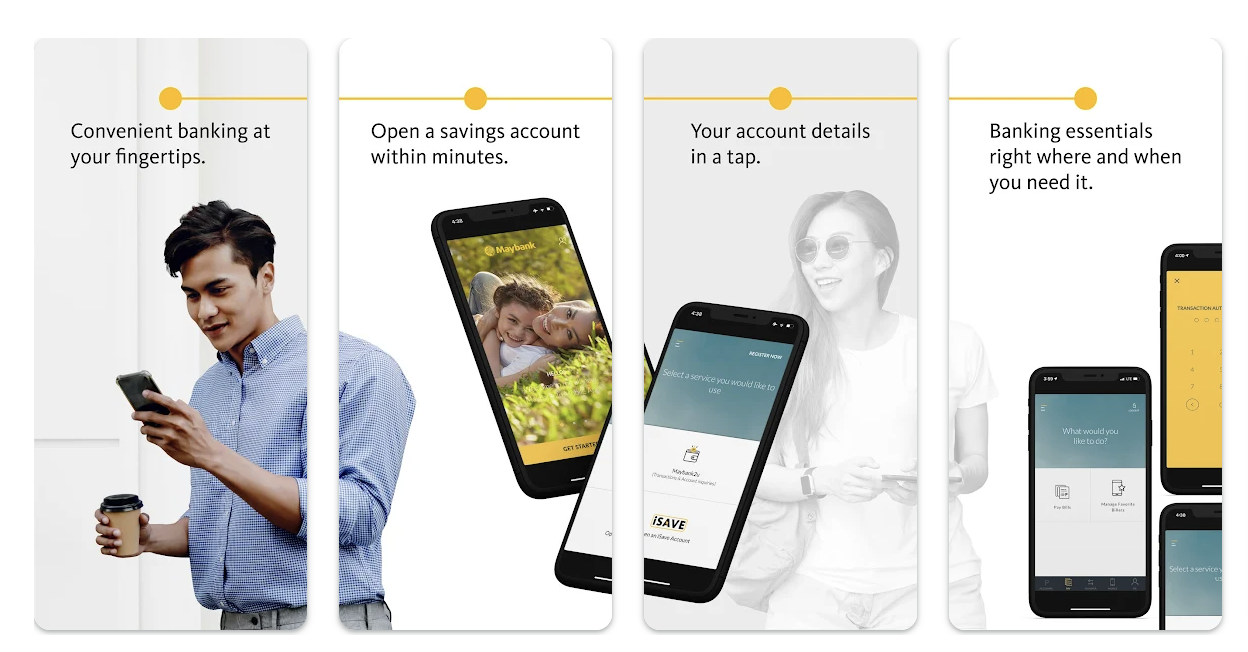 Maybank2u PH for iPhone
The iOS app, like the Android app, has a clean interface that makes reading the information on the screen simple. Find Maybank2u PH by searching for it on the App Store. Select Download App when prompted and then choose Install App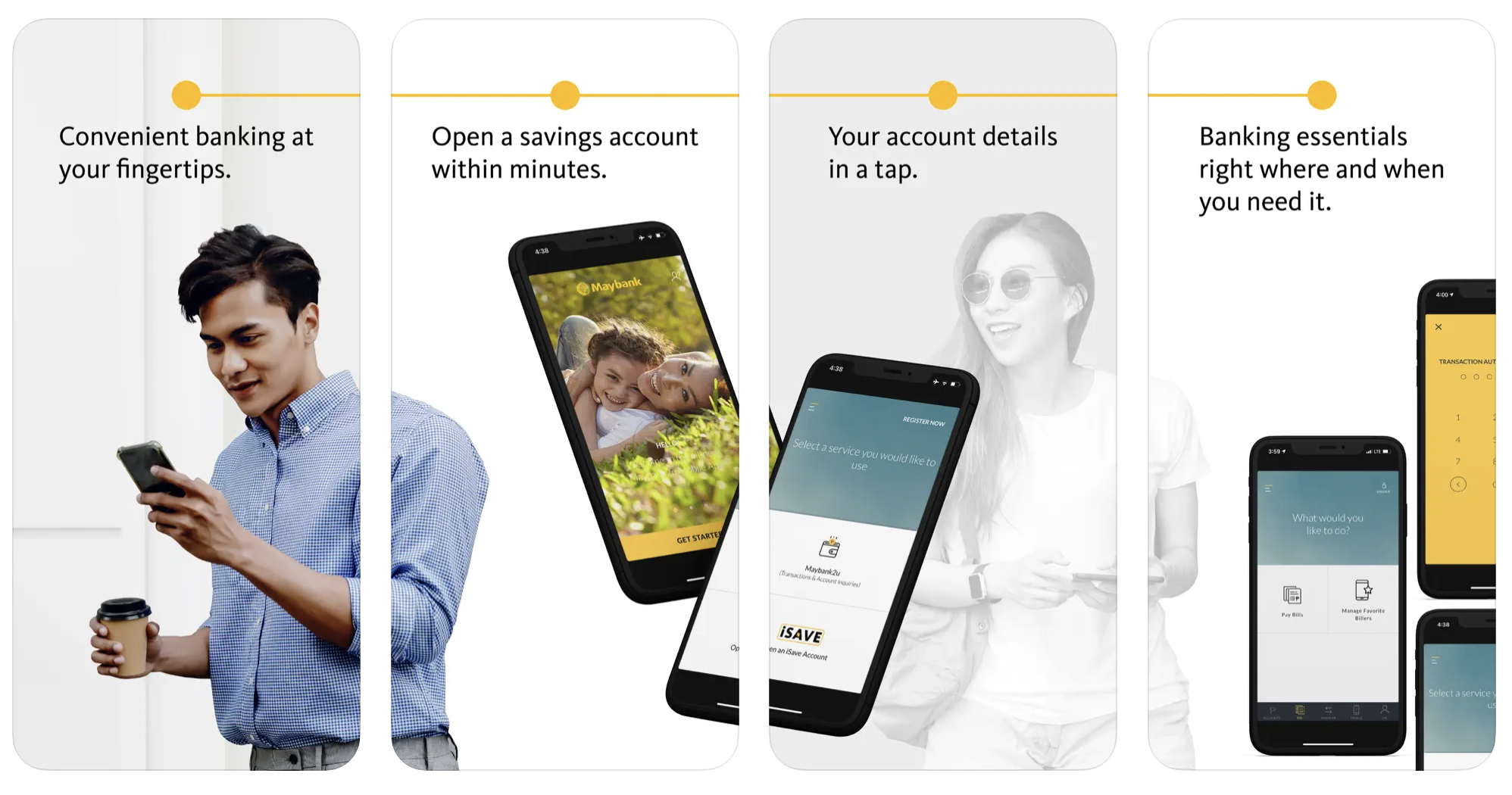 How to register an account using M2U Mobile Banking App?
Download M2U from the Play Store or App Store, and launch the app.
Select

Apply for a Maybank2u PH account

Fill in your details.
Create your Maybank2u PH ID
Enter your ideal username and password, then tap Continue.
Input your username, upload a photo, then click Submit
Select the challenge questions you want to answer and click Submit
Features of the M2U Mobile Banking App
You can make account inquiries and check the available balance in your dollar and peso current and savings accounts, just like you can with your Maybank PH online banking.
You can also view your credit card, loan amount, outstanding balance, interest rate, loan terms, and payment history.
You can transfer funds from your Maybank PH or BancNet account to another Maybank PH or BancNet member bank.
You are not charged any fees while paying your utility, credit card, phone, cable, or other payments.
You can load your prepaid mobile accounts or convert US dollars to pesos.
You can connect your device to your Maybank2u PH account, giving you the confidence and control that only you can access your account. You can accomplish this by using biometric Login, which allows you to log in instantly with your fingerprint.
You can apply for an iSave Savings Account, which allows you to save money from any location.
You can send money to friends from your phone using Instapay and share your QR code to request payment transfers.