HSBC Red Mastercard®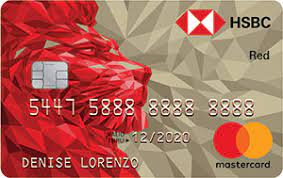 About credit card
The Hongkong and Shanghai Banking Corporation Limited Red Mastercard is one of the few HSBC credit cards that offer rebates and rewards. The groundbreaking tool delivers adulting activities that make banking enjoyable, simple, and rewarding.
Features
The HSBC Red Mastercard, available both as a debit and a credit card, allows users to earn one extra point for every ₱20 spent. HSBC accelerated rewards give you up to 4x accumulated bonus points on local and international shopping, eating, and online purchases at participating merchants and locations. In summary, domestic and overseas transactions will bring additional points.
According to the terms and conditions, you earn the accelerated 4x bonus points with a maximum accumulated monthly spend of ₱40,000 across pre-defined merchant categories. You will still receive one bonus point if you exceed the maximum total expenditure.
The HSBC Red credit card allows cardholders to get the below key features:
Zero annual rates. Enjoy practically zero annual membership fee when you spend ₱100,000 at least annually.
4x reward points. Earn accelerated points for online transactions with the card, shopping purchases, eating, and overseas transactions using your HSBC credit card.
₱20 reward points. For every ₱20 spent, you get one reward point.
Pros and cons
Before applying for one of these cards, weighing the benefits and drawbacks is usually a good idea as this will help you make an informed decision. The pros and cons of these cards are listed below:
Pros
There are mouthwatering and competitive rewards during the first year, like the welcome gift, the cash installment plan, etc.
The users get cell phone protection.
There is no annual fee.
The users get HSBC rewards points for every ₱20 minimum spent using an HSBC credit card.
The card has a nominal interest rate.
Cons
There are modest and unusual offers that are one-time.
The users need to have an HSBC account, at least initially.
The redemption programs are restrictive.
The cardholders are at risk of overspending, especially when there are accumulated points to win while spending.
The bank will check your credit history.
The card incurs multiple charges apart from its annual fees.
How to apply for the HSBC Red Mastercard?
The HSBC credit card application process for the card is not complex. Follow the steps below to apply without having to face any hassles:
Visit the HSBC official website. Check the site for the official requirements. Continue if you meet them all.
Click on Cards, then scroll down and click on Red Mastercard, then click on See cards.
Click on HSBC red Mastercard.
Go down and click on Apply now.
Enter your contact details: your name, mobile number, email, etc.
Click on Next, go through the declaration, and click on Accept if you accept.
On the next page, you must enter your details, like your age, etc., and click on Continue when done.
Enter your work details on this page and select your account purpose and estimated monthly transaction. Click on Continue when done.
Confirm your details and click on Submit
Before one can enjoy all the intriguing benefits this card offers, you must pass specific criteria, which include:
Eligibility
You must be 21-65 years old.
You must have an active landline phone number.
You must have an existing credit card.
You must earn a minimum annual income of at least ₱200,000 if you are the principal cardholder.
You must have a minimum amount of at least ₱500.
You must be ready for a 2% monthly interest rate and cash advance interest rate per calendar month.
You must pay a cash advance fee of ₱200.
You must be ready for a 3.75% cash advance monthly effective interest rate.
You must not have an unpaid minimum amount.
You must have a working mobile phone number.
You must have the completed application forms.
This site is protected by reCAPTCHA and the GooglePrivacy Policy and Terms of Service apply.

Dear guest, please leave your feedback
Leave a review and get 20 FinCoins to your account!