With the HSBC mobile banking app, you can keep track of your accounts effortlessly. The app allows you to do your banking wherever you are, whether checking your balances or making new transactions.
Follow the steps below to download the HSBC Bank app for your specific operating system.
HSBC on Google Play

For Android
Visit the HSBC website and highlight Digital banking and then Mobile banking.

Go down and click on Get it on Google Play.

Tap on Install and download the app.

Open the app and log in with your HSBC online details.
HSBC on App Store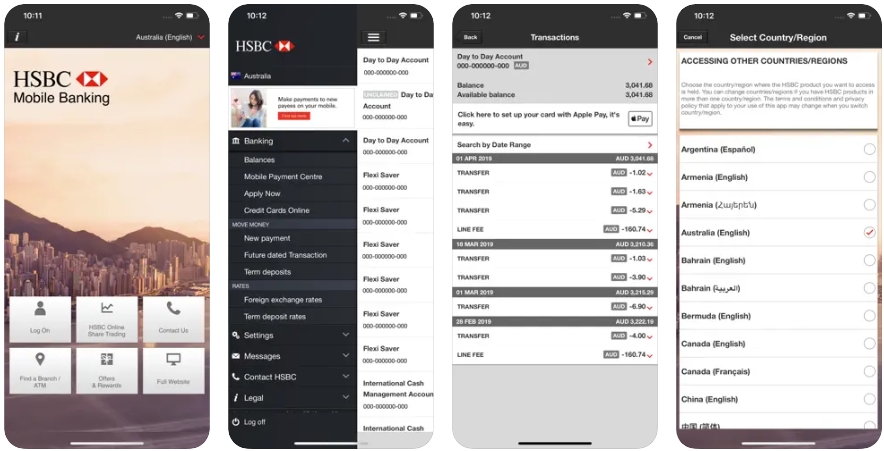 For iOS
Visit the HSBC website and highlight Digital banking and then Mobile banking.

Go down and click on Download on the App Store.

Tap on Get and install the app.

Open the app and log in with your HSBC online details.
How to register on the HSBC Bank mobile app?
You must be registered for HSBC online banking to set up your account data on the app. To access mobile banking, enter your HSBC online banking login information (username, memorable answer, and password/secure key). If you do not have HSBC online details, follow the steps below to enroll:
Visit the HSBC Philippines and click on Register on the top right-hand side of the page.

Go through the terms and conditions. Read the terms, tick the boxes if you agree and then click Continue.

Verify your identity. Fill in the relevant details after selecting your account information from the list. Click Continue when done.

Set up your online account details. Make your username suggestion. You will then need to create a password. These will be your personal login information. To advance to the next step, click Continue.

Set security questions. Choose the security questions and submit the appropriate answers. Click Continue to proceed.

Confirm your details. A page will appear confirming your successful online banking registration.
Features
The software was created with your convenience in mind. HSBC Bank offers a bespoke mobile banking app, banking functions such as balance enquiry, bill payment, and money transfer capabilities, as well as practical services such as load buying and sending, branch locator, and rate checking. With HSBC's secure personal banking app, you can manage your money on the go and around the clock. With more upgrades and features on the way, you will be able to:
You can log in to multiple accounts. You can see your device's HSBC bank and credit card account balances and transactions anytime.

You can move money with ease. Transfer funds between HSBC accounts or other domestic and foreign bank accounts Using PESONet. PESONet allows you to transfer Philippine Peso funds to local bank accounts quickly.

You can carry out your overseas banking. If you're a premier or advance customer with HSBC accounts in other countries/regions, you can also use the app for international banking.

You can also pay your bills online and earn rewards. Your financial commitments are up to date with just a few touches. You can also use your HSBC credit card to pay and earn bonus points to redeem rewards.

You get top-notch security. Stay safe while on the go. No one can access your mobile app even if your phone is misplaced. Your app can only be assessed by you and anybody that knows your HSBC secure key.

You stay informed wherever you are. You can get real-time foreign currency exchange and term deposit rates wherever you are.

You can access and transact on the go. The app allows users to access their account from anywhere in the world. They can view account balances, transaction history and also transfer money.