Cashalo on Google Play
Cashlao has developed its mobile app for Android 6.0 and above users. It offers zero interest shopping, pay late options, special discount vouchers, and low-interest rates. Users can also get cash loans up to ₱ 7000, through the app.
Cashalo Android app features
All the financial services are listed in one place.
Online loan application completion, with no physical verification.
Low-interest rates, with a flexible repayment schedule.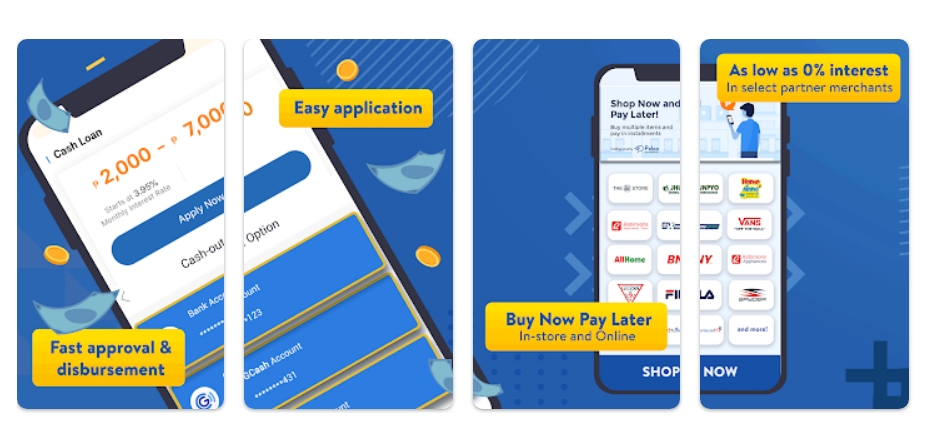 Cashalo on App Store
The company also has its iOS version, which is available on the official Apple app store. Through the app, users can get cash loans, pay later limits of up to ₱12000 provides, do interest-free shopping, and much more.
Cashalo iOS app features
Users can apply for Lazada loans directly from the app.
Convert purchases into pay later monthly installments.
Multiple cash-out options are available including GCash, Paymaya, etc.
Low-interest rates with pre-calculated clarification of interest cost, tenure, repayment amount, etc.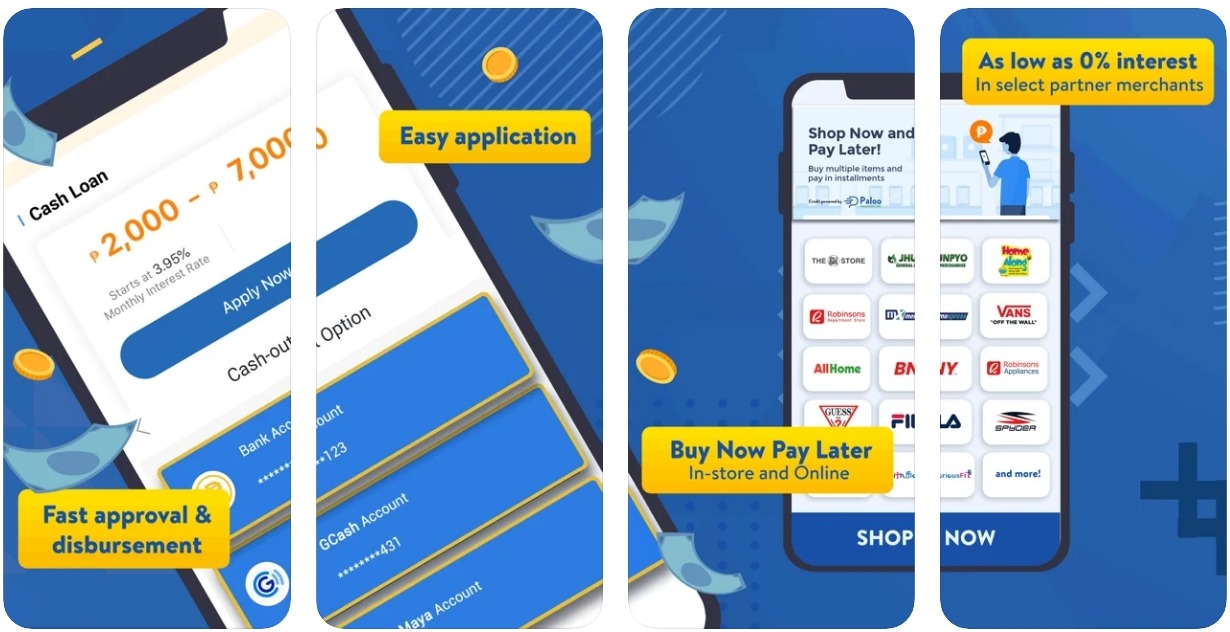 Cashalo on AppGallery
Huawei users also have access to the services offered by Cashalo. The official app is available in the App Gallery. Users can use this app to apply for quick loans, which are disbursed within 24 hours. They also have access to all the other services offered by Cashalo through this app.
Features of Cashalo Huawei app
Access to services like Cashaloan, Cashaquick, and many more.
Access to the user profile.
Apply for a Cashaquick loan which requires only one valid ID, directly from the app.
All the transaction history is available in one place.
How to register?
Registration is simple and done totally through the Cashalo app. Download the Cashalo app, sign up using your mobile number, fill out your profile with the necessary personal, work, and bank information (for authentication and payment), and hit apply.
Steps to apply:
Log in using your phone number.
Under Cash loan, select Apply now.
Fill out your information properly.
Choose the loan amount and conditions that you want.
Choose a Cash-out option. The nominated bank account, GCash, or PayMaya account are the different options available.
Fill out your application and wait for a response on your loan.