BPI Edge Mastercard®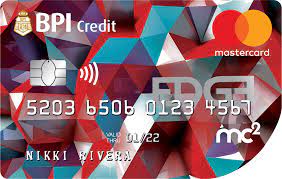 About credit card
Young professionals looking to have fun can spend as they save more with the BPI Edge Mastercard. You earn real thrills rewards points, discounts and make purchases in installments at eligible merchants.
Features
You earn year-round discounts and one reward point for every ₱50 spent. You may then use your reward points to make other purchases. If the cash is insufficient to cater for these purchases, you can opt to use the Special Installment Plan (SIP). SIP allows you to buy a commodity and pay for it three months later. You then pay every month until the whole sum is settled in full. You also get a bonus installment credit limit of up to 100% of your usual available credit line. You may also choose the 36-month 0% installment period on some items or services.
Pros and cons of BPI Edge Mastercard
This BPI credit card gives you as a young professional access to features that let you amass more points when you use it to make eligible purchases. The card still has fees and other limitations, so you may need to decide if it is right for you before using it.
Pros
You earn rewards as you spend.

You get access to a cash advance that you can start repaying in three months using the Buy Now, Pay Later feature.
Cons
You must pay a ₱110 monthly membership fee or ₱55 if you use it as a second supplemental card.

You will pay a 2% cash advance nominal interest rate and ₱200 for every cash advance transaction.
How to apply a credit card?
You can apply for a BPI Edge Mastercard, at any BPI branch, online on their website, or on the BPI mobile app. Whichever way you choose, you need to provide proof of identity and income. A passport, company's ID, government issued ID and a driver's license are sufficient for identification. For income, you may either submit your most recent pay stub or bank statements showing your most recent transactions. BPI requires proof of income, and your credit score is used to determine how much credit limit to award you.
Then, to apply for a credit card online, go to the BPI website and click on cards, then credit cards. Click APPLY NOW and then follow the on-screen instructions. When you finish the application click Submit, and BPI will check the provided information. The authorization status of your card will then be communicated to you. If your application is denied, customer service will notify you of the error and request that you give the proper information.
This site is protected by reCAPTCHA and the GooglePrivacy Policy and Terms of Service apply.

Dear guest, please leave your feedback
Leave a review and get 20 FinCoins to your account!