BillEase offers an app available for Android and IOS devices. You may download it from the App Store or Google Play. Using the app, you may apply for a loan and unlock advanced features like e-Wallet top-ups, mobile loads, and bill payments.
BillEase app' interface is user-friendly and simple to use. Just enter the amount of money you need as input, and BillEase will calculate your rate and help you set an adorable payment schedule.
BillEase on App Store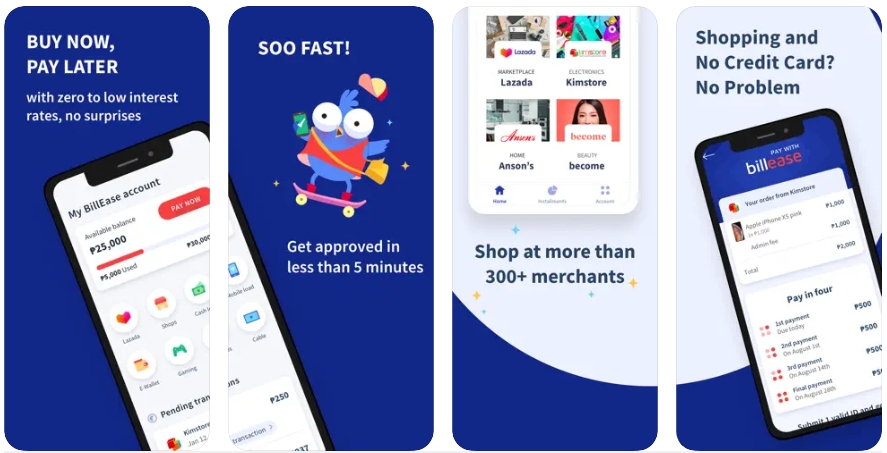 How to register iPhone?
Open the app. Read through the provided information, and click Next.
Click Let's go. Start registering using Sign up or click Log in if you already have an account.
Fill out the application form and click Continue
Upload all the necessary documents
Click Apply and wait for their decision
BillEase on Google Play

How to register Android?
Open the app. After going through the information, click Next.
Click Let's go. Start registering using Sign up or click Log in if you already have an account.
Fill out the form and clickContinue
Upload all the required documents
Click Apply and wait for their decision