The AUB mobile app allows you to manage your personal account, transfer money, pay bills, and check your balance from anywhere you have Internet access.
How to download the AUB mobile app
Android AUB mobile app
Asia United Bank (AUB) has a mobile app that can be downloaded from the Android Play Store. Theapp is designed to make it easy to manage your money and keep track of important things like account balances, payment balances, and more.
To download the android AUB mobile app, follow these steps: First, on your smartphone, launch the Google Play Store. Then, search for AUB and tap it to open it. Lastly, click Install.
AUB on Google Play

iPhone AUB mobile app
The interface is simple and easy to navigate. The app also has features such as login, logout, deposit, withdraw or make payments.
To download the iPhone AUB mobile app, follow these steps: First, go to the App Store.
Search for Asia United Bank and click on it. Then select Install App. When prompted to install the app on your phone or tablet, select Download App.
AUB on App Store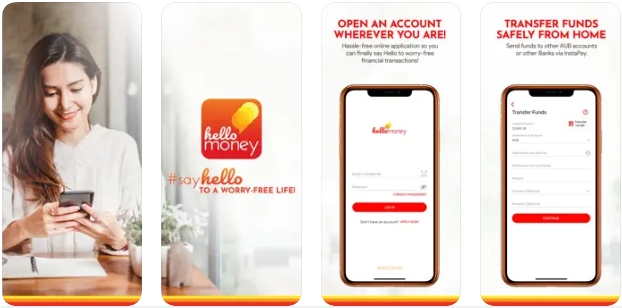 How to register an account
To register an account using the mobile app, follow these steps:
Click the AUB app icon on your phone.

Select mobile banking.

Click Enroll Now.

Carefully read the terms and conditions before checking the box.

Select Continue.

Select your verification ID.

Select Next.

Complete the necessary fields, then click Next.

Take a photo of yourself.

Select Submit.

If your enrollment was successful, you will receive a confirmation message at your registered email address.
Features of the AUB mobile app
The AUB mobile app is available on both Android and iPhone devices. The app has been designed with simplicity, so it's easy to understand even if you don't have a lot of experience with banking apps. It will look familiar to anyone who has used an AUB online banking platform before as it uses similar icons and colors.
To make things easier, you can enroll up to five devices for each user ID. You can then use InstaPay and PESONet to transfer funds to other AUB accounts or banks. When it comes time to pay your bills, you can do it effortlessly online to billers you are often paying. You can also manage, re-deposit, and withdraw AUB checks. You can also check your credit card information, arrange installment plans, view promos, and even apply for loans seamlessly.
Moreover, there are other features that users can enjoy when using the app. For example, all users have access to their account information, eSOA, online transaction queues, a checkbook request form, and the ability to block and unblock ATM cards via the mobile app. If you are a financial user, you can transfer money, buy and sell currency, and pay your bills.
To ensure that your login details are secure all the time, AUB has set up more engaged features to help with security on all its mobile app platforms. These include:
The fingerprint feature. You must first enable fingerprint authentication on your device before you can log in to the AUB Mobile App; tap the Settings icon, and choose that option. Use the same fingerprint that is registered on your device, enter your Preferred online banking password, then enter the six-digit security token code. Then wait for the notification that your fingerprint has been added successfully.
The face login feature. The feature can only be added to an AUB account for iPhone models X and higher. Before the face login feature is activated in your app, it must first be enabled in your device. Once activated, log in to the AUB mobile app, select Settings, then find and toggle the FaceID Login to the right. Follow the instructions to register your face, then type in your password and the six-digit security token code. Then wait for the notification that your face login has been added successfully.