The AFPSLAI mobile app allows you to see the values of your deposit and loan accounts. You can also apply for loans and start a new savings account. However, final processing must be completed at a branch office.
AFPSLAI on Google Play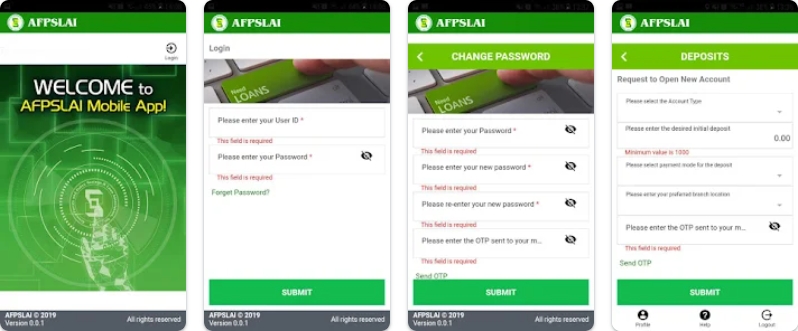 AFPSLAI on App Store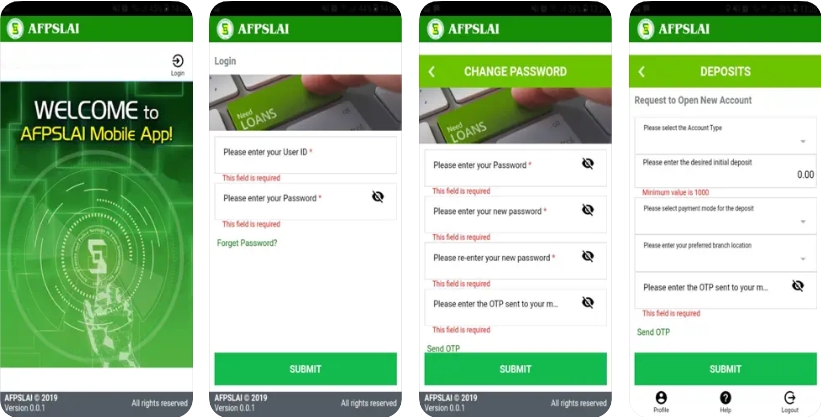 How to download the AFPSLAI mobile app?
To download the AFPSLAI mobile app, you must visit your App Store, Google Playstore, or AppGallery and search for the keyword AFPSLAI. Download the application.
How to register an account in AFPSLAI mobile app?
Check for your operating system below and follow the given steps to download the AFPSLAI mobile app for your mobile phone's operating system.
Visit their website.

Click on Mobile App Registration/Change Forms, under Downloadables.

Scroll down again and click on the Registration form for AFPSLAI Mobile App and SMS/E-Mail Notification Services under Downloadable forms.

Print out the form in coloured form and duly fill it and sign.

Visit one of the AFPSLAI branches and go to the membership section.

Submit your filled-out registration form.

Wait for an SMS (text message) from AFPSLAI with the user ID and temporary password required to log in to the app.

Visit the Google Playstore, the AppGallery, or the App Store, depending on your operating system. Type in AFPSLAI on the search box. Download the app and log in using the temporary details sent to you.

Change the password to a permanent one.
Features
This section will discuss the app's features and user interface:
Seamless operations. The AFPSLAI mobile app user interface allows users to connect to their bank's servers and conduct transactions via the internet. It creates new opportunities for both clients and the institution.

Improved security. Security and privacy are two major issues the bank must handle to prosper in the competitive global lending sector. Several technological improvements and solutions are being used to combat these challenges.

Banking facilities. You can check your loan and deposit account balances using the AFPSLAI mobile app. You can also apply for a loan or start a new savings account.