How to download?
PayBright has developed a mobile app for Android and Apple users. It can be downloaded from Google Play and the App Store. The app is available for users in Canada and if you try to download it from other countries, this option will not be available.
The size of the app is quite small and does not consume many resources of the device.
PayBright at Google Play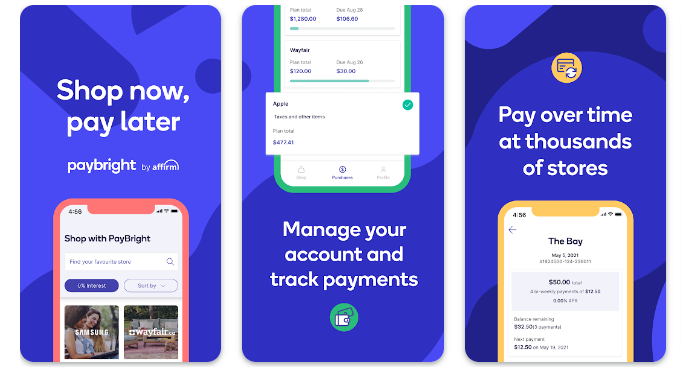 PayBright at App Store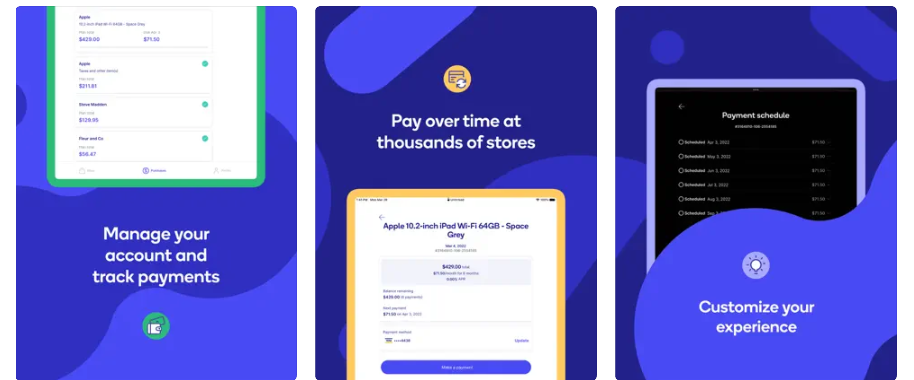 How to use?
To use the app's features, you need to create an account. After that, you can manage your account, track payments, and view order details through the company's mobile application.
In the "Shop" category, you can select partnering stores and go directly to the store to make purchases. When you check out remember to choose PayBright as a preferred payment method. Your ability to use installments as a prepayment method means that you have your credit approval.
To use Payment in 4 Instalments, you need to set up a payment method and select PayBright at the seller's checkout.
The Purchases category shows a list of your active purchases and their status. It contains information about your overall payment plan for the item and the due date. You can also see the number of orders, the remaining balance and the date of the next installment, amount of monthly payment.
The Profile section contains your identification and payment information and the payment method that you have provided to the system. Getting one time pin on your cell phone is used as confirming your phone number. Here you can make changes to the account information, attach a Canadian bank account, the app's language settings, the app's theme mode (dark or otherwise), the help section, and the logout.
According to the open sources, this app does not have an encryption system and can share your data with third parties.
Altogether using the app you can manage payment options, and monitor the monthly payment amount which would be debited from your account. The first amount would be debited from your Canadian bank account when you checkout shop. Many customers consider the company product as a convenient checkout place.
How to sign in?
Registration of the sign-in procedure is available for Canadians. You would be asked to enter your mobile phone number and then receive a pin to the number you provided. Also, you will need a valid e-mail address.
Features
The app allows you to manage your profile, make purchases and pay later in 4 installments, which is easy on your budget and there are no credit checks.
You need to provide very few details and it ensures easy payments.
The app is not using encryption but it uses a one-time SMS password system (it can be considered that every time you are confirming your phone number) to secure transactions where you use Paybright.
You can change your contact information in the settings and check purchases, outstanding amounts, and the next due date of your payment to make sure you have enough money in your account connected to the system.
You can shop and enjoy your favorite retailers.
It is also possible to contact the Company using the app interface.