The official mobile app "Mogo: Save Planet, Stack Money" is available for Android and iOS.
How to download?
Mogo Inc. made its app features available for Android and iOS users. It is possible either use the active download link on the Mogo web page which will open automatically on Google Play or App Store. Alternatively, you can go directly to Google Play or App Store and search for the Mogo app (check Mogo's logo to make sure that you are getting the right application).
If you have enough space on your gadget and you are from Canada the app is available for download.
Among other tools for gadgets, this one has a variety of functions to gain good financial discipline, increase your savings and reduce the negative impact on nature.
Mogo at Google Play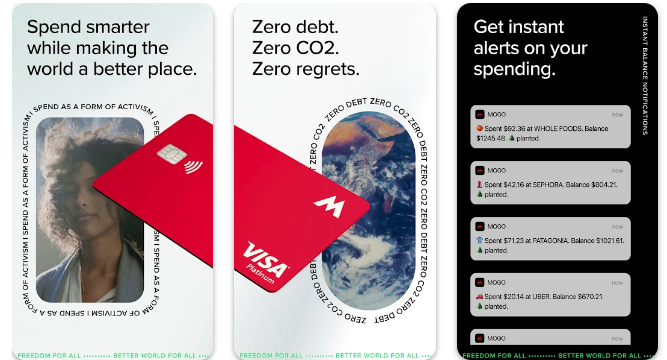 Mogo at App Store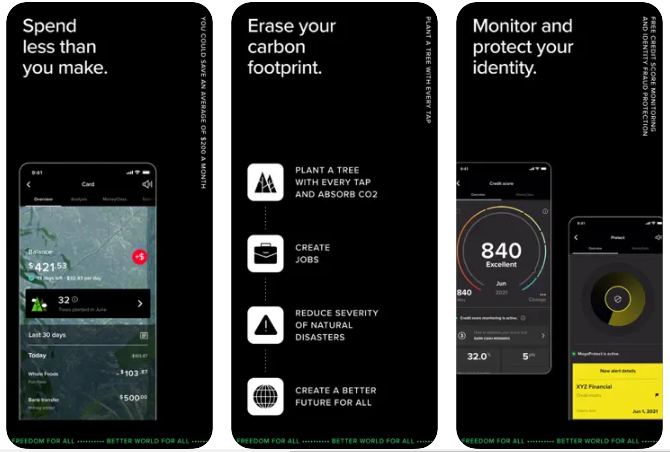 How to use?
Even if you were not aware of stocks, analytics, tools for controlling your spending, trading, and possibilities to use digital payments to save the planet - all of this can be easily learned if you go to financial application of Mogo Inc.
In order to take advantage of the Mogo app, you have to have an account in the system which you either created online or using the app. You will have to provide your name, surname, e-mail, phone number, housing status, monthly expenses on loans, and rent. Such information helps to use a handy tool to check own credit score in dynamics.
More information would be required for your identification, it may include information about your credit cards, age, etc. When you are done entering the information you can start using the app and enjoy its features.
You can navigate through the user-friendly dashboard and choose the needed item and, of course, you will see tips on how to use the app.
You can apply for a loan and up to 35,000$ and get pre-approved using the app, control spending, check your credit score, and get into cryptocurrency trading with the help of the Mogo Inc mobile application.
How to sign in?
When registering, you must enter your valid email address, which will be used as an identifier for your account.
Features
Company Mogo Inc. launched its mobile app to facilitate using its card and inspire more users to take saving the planet seriously seeing that it is possible even doing simple steps.
Mogo Inc. made four big categories in its product and consequently the app:
responsible spending;

monitoring of your credit score and protection from strangers getting into this information;

saving and investing responsibly;

responsible borrowing.
The app allows you to apply for a loan in minutes and get pre-approved. If you are using the credit score monitoring tool of the company your chances for approval are much higher because you already provided important information which contributes the to assessment of your risk profile. As a financial technology company, Mogo Inc. could not ignore such an important factor as security control and made an available feature of checking if someone else is requesting your credit score information. It is only one of the examples showing that financial technology serves security (identity fraud protection).
The cash back feature is available as well as referral bonuses for inviting new users to sign in and start using the financial technology solutions offered by the company.
The company allows to get access to:
Mogo money;

Mogo mortgage and invest wisely (MogoCrypro where you can buy, and sell bitcoin);

Mogo wealth (robotic adviser available for you as soon as you sign in);

money class means a number of financial tips to improve your financial habits getting more responsible in your spending.
Mogo account is free and all other solutions which the company launch in the course of its business is optional for users.
You can freeze your card if there are suspects of fraud or if you lost it. When you sign your electronic consent to process data Mogo Inc. takes responsibility to keep it safe.