The company has an official mobile application for Android and iOS. With its help, the clients can get access to all services of the company and stay updated on the latest news.
Mobile App.
How to download?
For the convenience of customers, it is possible to download the Icash app either through an active link on the company's website or go directly to Google Play or App Store and enter Icash there.
Make sure the mobile app has the same logo as the company to find the right app.
The download is quick and the app is installed immediately after the user grants the necessary permissions for the app to work properly. The company says that it takes good care of keeping personal data safe and there is no reason to worry about using the app on your device.
Note: the app would be installed only in Canada. If you try to get it from another country you would be notified that it is not available.
iCash at Google Play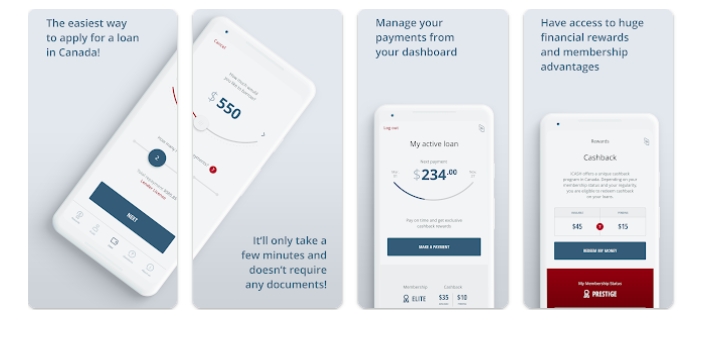 iCash at App Store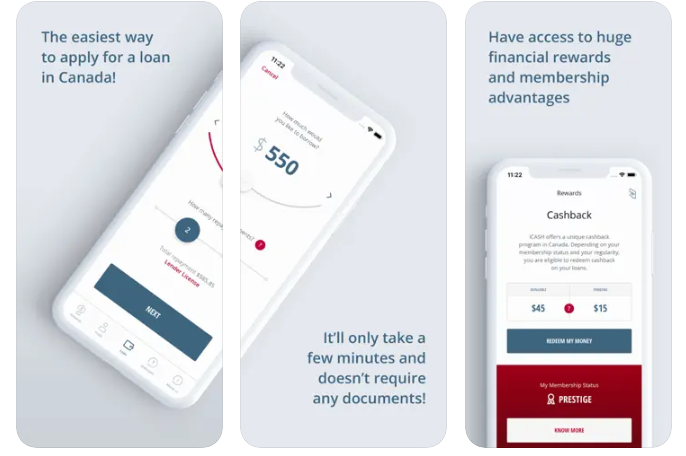 How to use?
Upon successful download, the app is installed on your gadget and ready to use. You have to either create a new account if you do not have one or use the entered data that you entered for online registration. You need to create a good password that would be used for further logins.
You will be asked to enter your identification data and other information which allows the algorithm to give instant approval and set up a credit limit.
You will see your membership status as well as the cashback that is eligible for you.
The app provides information about the used limit, outstanding payments, and due dates for installments.
The app has intuitive prompts which take you through the registration procedure and all other items on the menu.
One of the important features is the possibility to apply for a loan and get an instant decision. Approved applications are reflected there with information on your approved limit, you choose repayment pace and see a number of installments. It is quick access to money when needed.
The money will be available to you via e-transfer. All steps from the application form to transfer disbursement to you are shown in your app and you can access this information even on the go because your credit rescue is always near, right in your gadget.
How to sign in?
You need to enter your login and password to enter the system.
Features
It is a free application that allows you to quickly set up your account and apply for a loan. Besides, you'll be able to track the approval of your instant loan and arrange the transfer of the borrowed amount, which you can use to bridge your liquidity gap.
The app is supported for Android and iPhone and have simple intuitive interface easy to use.