ATB Financial has a recently updated mobile app compatible with any device. You can manage your online banking with this app. It grants access to account balances and transaction details. Its clients can move their money around quickly and securely, pay bills, and transfer funds (including future-dated and recurring transactions).
How to download?
The ATB Financial application is available for Android and Apple users in Google Play and the App Store as ATB Personal. The previous version of the app, ATB Mobile, was scheduled to be updated on Jan. 3, 2021, according to the company's website.
It can be downloaded directly from the store or the company's website, which will direct you to the correct app.
ATB Financial at Google Play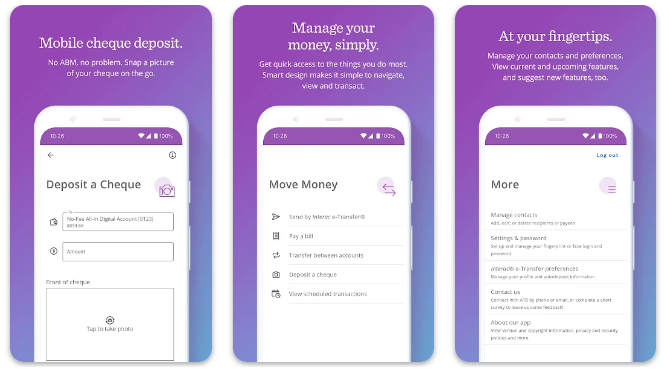 ATB Financial at App Store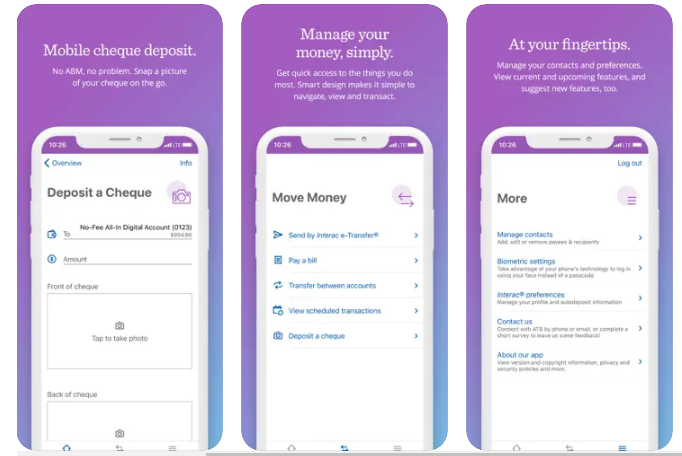 Features
The app is free for all ATB client account users with registered access to online banking.
The company uses strong data encryption, which ensures secure mobile banking and does not transfer data to third parties.
Tutorials, step-by-step help, and prompts make it easy to make transactions and use your mobile banking.
It has many features to be checked in your current app version.
You can use the app for everyday banking operations like transfers, paying the bills, making deposits, controlling your cash flow, and order statements on account movement.
Depositing a Cheque requires using your camera, and also you can use manual input.
Move money section allows sending Interac e-transfers, arranging bills payments, transfers between own accounts, cheque cashing, and scheduled transactions.
In the section "More," you can:
Manage contacts (allowing access to your contacts give you extra freedom for transfers) is there to add or remove contacts.
A secure login procedure uses fingerprint or password/face login.
Login can be even more secure if you set up fingerprint login or face login if your gadget allows such features.
If the needed mobile banking feature is unavailable on your device, just use the web version.