Alterna Bank at Google Play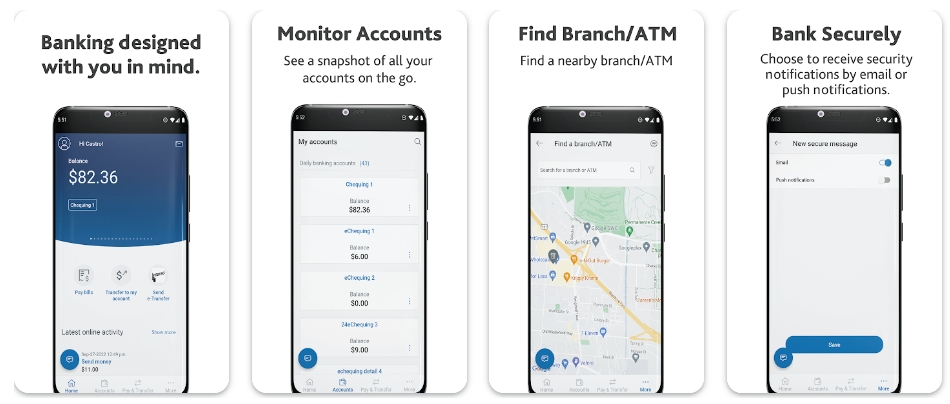 Alterna Bank at App Store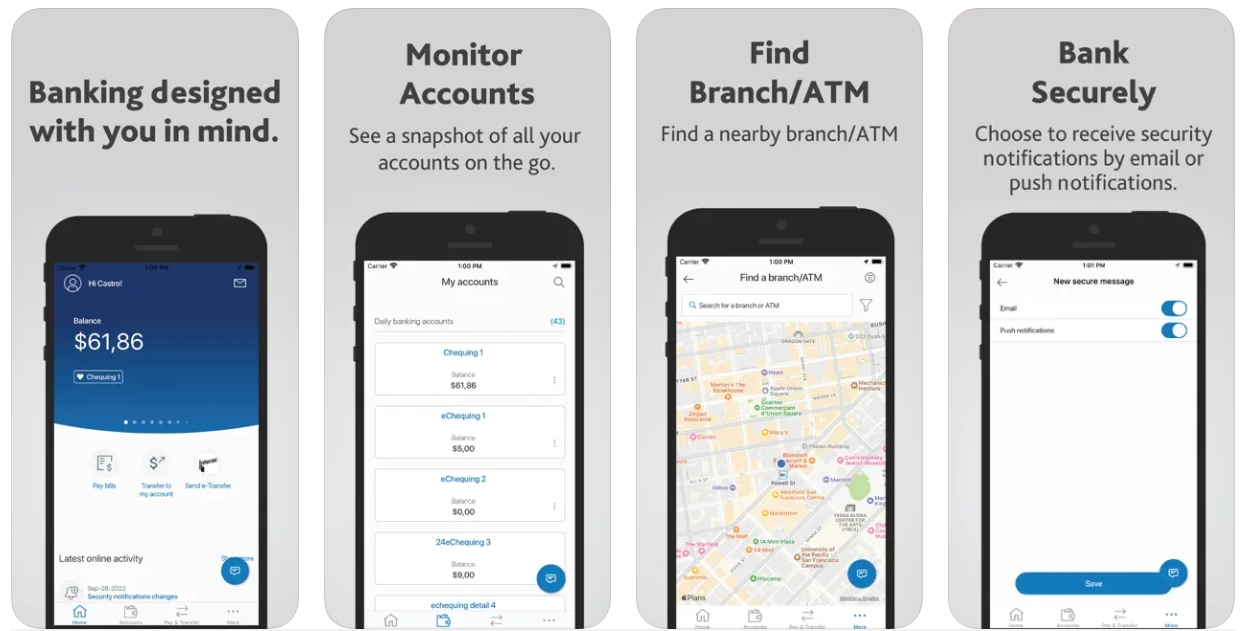 Alterna mobile app features
Alterna Bank offers customers to download its mobile application that simplifies managing their finances. The mobile app is available for iOS and Android smartphones through built-in links. In both versions, clients can manage their accounts and finances without using their computers as the app is available 24/. In addition, there is no need to set up new passwords or security codes, as they can use the same login and password for online banking.
Customers can manage their products, such as their eChecking or eSavings accounts. They can track their balances, activity, and recent transactions or transfer money. They can also transfer their funds between their accounts or send money to anyone with a banking account at a Canadian Financial Institution with Interac e-Transfer. Customers can also manage their mortgages, review their amortization period and the mortgage amount or pay bills. In addition, customers can set up automatic withdrawals to pay their bills and view and edit upcoming bills and transfers.
Also, customers can customize their applications and settings. They can easily access their accounts with Touch ID, Face ID, or other built-in scanners. They can set up required account activity filters and search. Finally, they can set up, manage, configure, and receive alerts from the bank that would notify them about any activities with their accounts.
How to download the Alterna mobile app
Customers can easily download the bank's application using iOS or Android. They can type the bank's name in the search field or find the links on Alterna Bank's website. The application is called Alterna Bank Mobile.
How to use the Alterna mobile app
Customers must pass the verification to begin working with Alterna Bank's mobile app. First, customers need to enter their online banking ID and password. They don't need to create any new usernames or passwords. Afterward, they can set up the authentication via built-in fingerprints or face scanners. Customers can view their account activity, balances, and recent transactions and manage multiple accounts – banking, investments, and credit. Customers can be sure that all their account and personal information is completely protected as the mobile banking app uses the same secure protection as Alterna's full Online Banking. Also, customers will receive messages about their accounts on their phones. Customers can quickly and securely deposit their cheques using their smartphone or tablet simply by selecting "Move Money" and "Deposit." They will need to select the account they would like to deposit to, take a picture of both sides of their endorsed cheque, enter the dollar amount, and submit it.
As a result, customers have full access to their banking account on their smartphones, which simplifies the approach to Alterna Bank as customers can manage their funds anytime and anywhere.